Print vs. Online: Even Britain's Daily Mail Has Issues With Its Website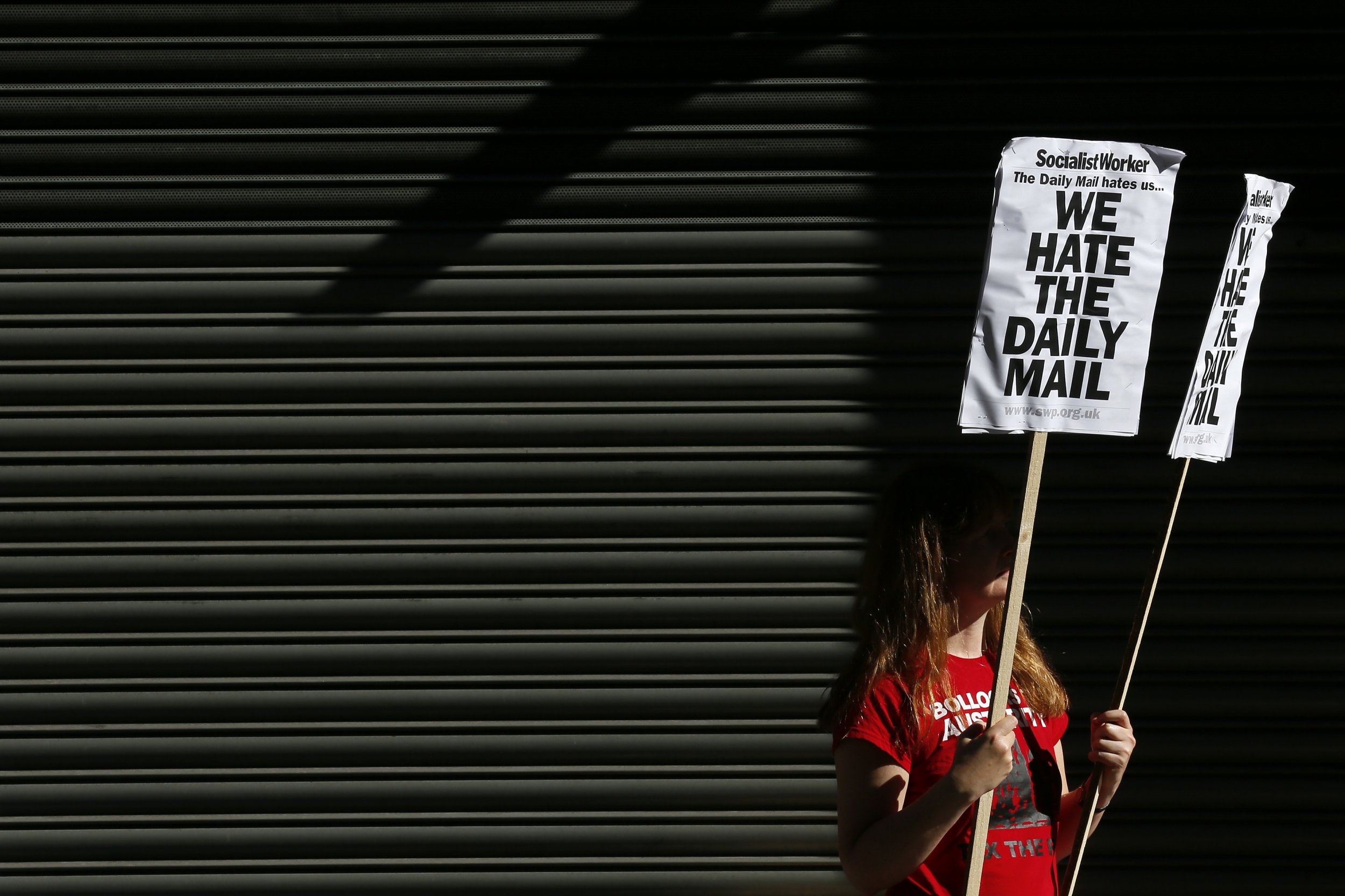 Mail Online is a divisive website. Some people can hardly get through the day without their fix of "toned abs," "flaunted curves" and the circle of celebrity PR hell that is the "sidebar of shame." Others become apoplectic at the very mention of its name.
Now a new, and surprising, voice has joined the debate—the British print Daily Mail newspaper itself. While the two outlets belong to the same company, dmgmedia, and many Americans may be surprised to learn that they are separate, they are in fact distinct publications with different teams. If you weren't aware of this before, the Daily Mail has now made that furiously clear.
A fiery editorial laying into left-wing critics published in Thursday's print edition contained a small but significant point about its sister brand. The Daily Mail attacked the left-leaning Guardian over its claim that the Daily Mail published the hard-right columnist Katie Hopkins, stating that she in fact writes only for the Mail Online website.
"Earlier this week, a Guardian writer attacked the Daily Mail for carrying comments by the controversialist Katie Hopkins," the editorial read. "That was a lie. The Guardian and its writer know that Ms. Hopkins has nothing to do with the Daily Mail, but works for Mail Online—a totally separate entity that has its own publisher, its own readership, different content and a very different world view."
Though the paper does not explicitly criticize its sister website, its insistence on a "different world view" and the dismissal of Hopkins as a "controversialist" have raised eyebrows in the British media.
Sam Coates, a leading political correspondent for the London Times said it showed the Daily Mail had reached "peak insecure:"
British media commentator Roy Greenslade noted the organizational relationship between the two publications:
The Daily Mail and the Mail Online hold very different places in the British media landscape.
The website runs content from the print paper, but also the fast-paced viral stories with which its global audience will be more familiar.
The Daily Mail is a tabloid with a mass-market readership and well on the right of the political spectrum, but it is respected within the British media establishment. Only in March, it took the "newspaper of the year" title at the Press Awards, British journalism's top ceremony.