Sean Spicer is Interviewing Candidates From Fox News and the Daily Mail to Replace Him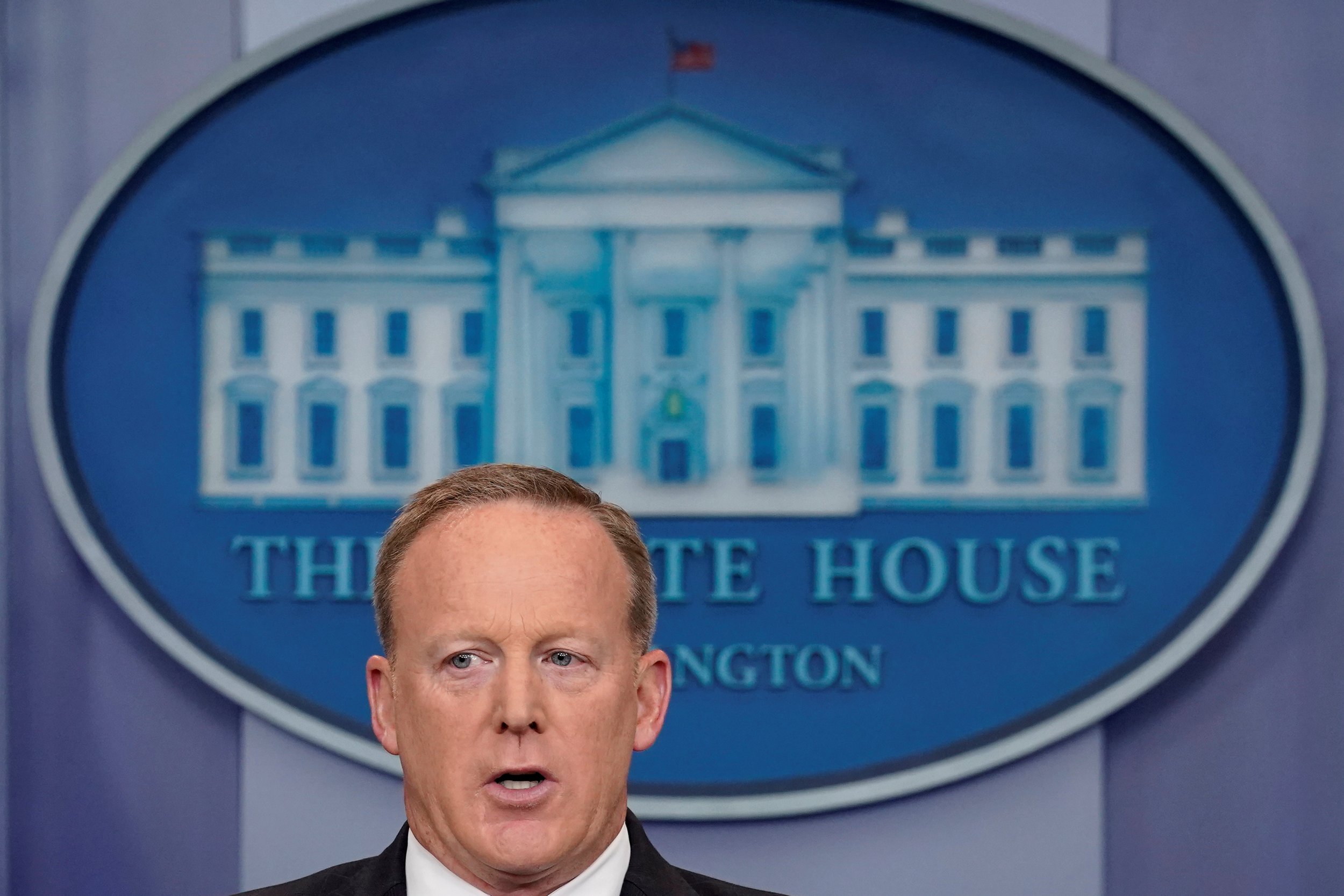 Sean Spicer is planning to step down as White House press secretary and has approached Fox News contributor Laura Ingraham and Daily Mail editor David Martosko in his search for someone to replace him.
Spicer plans to move to a more senior White House communications role, according to a senior Trump administration official and three people familiar with the potential changes who spoke with the Associated Press.
The White House press secretary has become one of the most well-known faces of the Trump administration and the subject of a long-running "Saturday Night Live" gag where he is played by comic Melissa McCarthy.
Spicer and White House chief of staff Reince Priebus spoke with Ingraham and Martosko last week, and Martosko met with chief strategist Steve Bannon, a White House official told Politico.
The move is part of a larger shake up in the White House communications team that has been in the works for months.
In mid-May President Donald Trump's communications director Mike Dubke quit after just three months on the job. The president was angered by the White House communications team's response to his abrupt firing of FBI Director James Comey earlier that month.
Read more: What is Sean Spicer doing? 'Useless' press secretary not giving on-camera media briefings
When Dubke's departure was finally revealed in late May, reports said that other changes were also in the works, including a more behind-the-scenes, off-camera role for Spicer.
The White House also planned to give fewer on-camera briefings overall, and have the president take more questions from reporters during foreign trips. Spicer intends to stop appearing in press briefings altogether.
On Monday Spicer gave a daily press briefing but stipulated to reporters that it would be off-camera and without audio. That meant reporters could take notes but not broadcast audio or video of what he said.
"There are days that I'll decide that the president's voice should be the one that speaks and iterate his priorities," Spicer told reporters.
At the end of May Spicer announced that all future questions about the multiple investigations into Russian interference in the 2016 election and its potential connection to the Trump campaign would be referred to Trump's lawyer, Marc Kasowitz.
Ingraham is not expected to take the press secretary position, and the White House is consulting a number of Republican and Trump political allies about who should fill the role. Martosko, the U.S. political editor of London's Daily Mail, covered the Trump campaign and has interviewed for a senior communications job, a person familiar with the interviews told the AP.
"We have sought input from many people as we look to expand our communications operation. As he did in the beginning, Sean Spicer is managing both the communications and press office," Sarah Huckabee Sanders, a deputy White House press secretary, declining to discuss changes.