Is 'Daisy Jones & The Six' Based on a True Story?
The highly-anticipated television series of Daisy Jones & The Six has finally premiered on Prime Video, with Riley Keough and Sam Claflin leading the cast.
The series tells the story of an iconic 1970s rock band, fronted by two feuding—yet charismatic—lead singers, Daisy Jones and Billy Dunne.
Drawn together by personal and artistic chemistry, Jones and Dunne's complicated musical partnership catapults the band from obscurity to unbelievable fame.
But, after a sold-out show at Chicago's Soldier Field, the group suddenly call it quits, leaving fans devastated.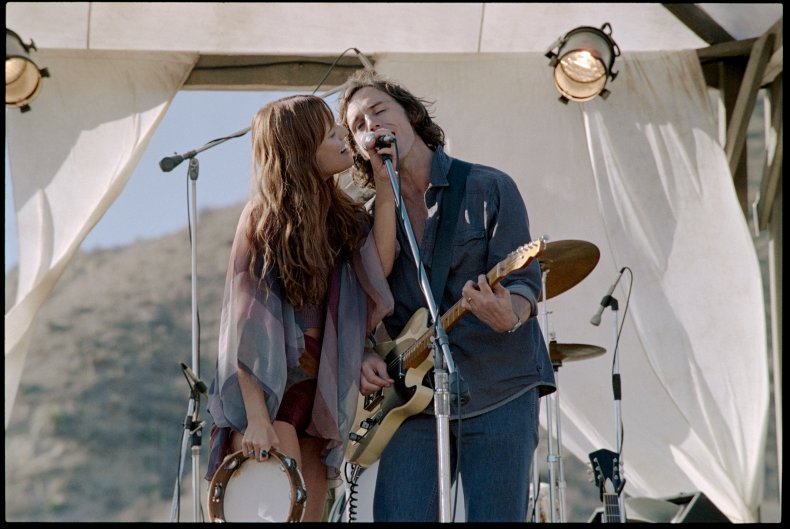 Decades later, the band members finally agree to reveal the truth behind why the band imploded at the height of its powers.
Daisy Jones & The Six is set to an original soundtrack but fans have questioned whether the story of the band is based on a true story.
Newsweek has everything you need to know about the backstory of Daisy Jones & The Six.
Is 'Daisy Jones & The Six' Based on a True Story?
Daisy Jones & The Six is based on an award-winning novel by Taylor Jenkins Reid.
The television adaptation was given the green light by Prime Video just months after the book was published in 2019.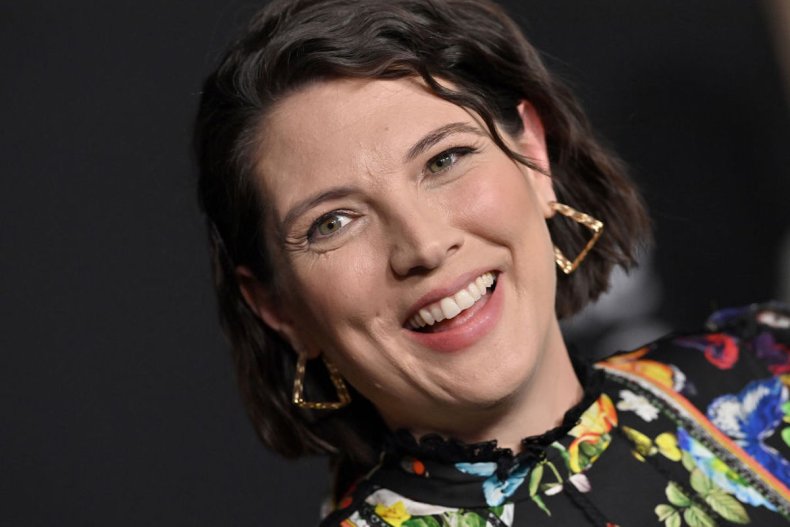 Imogen Reid, Daisy Jones & The Six's PR representative, has confirmed that the story is not based on real life.
"It's not based on true events," she told Newsweek.
Is 'Daisy Jones & The Six' Based on Fleetwood Mac?
While we know that the Daisy Jones & The Six television show is based on the novel of the same name, fans are convinced that the story was inspired by the band Fleetwood Mac.
Taking to Twitter after the show's first episodes were released, one fan posted: "#DaisyJonesAndTheSix is a love letter to fleetwood mac. Change my mind."
"I wasn't all that interested in #DaisyJonesAndTheSix but then I found out it's supposed to be based on Fleetwood Mac + I listened to those 2 singles that were released and now I am ALL IN," added another.
While another fan said: "My mom is a huge Fleetwood Mac fan. So I showed her the trailer for #DaisyJonesAndTheSix and she immediately looked at me and said, 'we need to watch this.'"
Fleetwood Mac certainly has an interesting backstory, and fans have noticed that some elements, including the relationships between the band members, and even some of the songs, are similar to the story of Daisy Jones & The Six.
In 1975, the band, then made up of Mick Fleetwood, John McVie and Christine McVie, approached musical duo Buckingham Nicks, also known as then-couple Lindsey Buckingham and Stevie Nicks, to join the band.
Buckingham and Nicks' relationship came to an end after six years together, and their break-up coincided with the writing and recording of Fleetwood Mac's 1977 hit Rumours.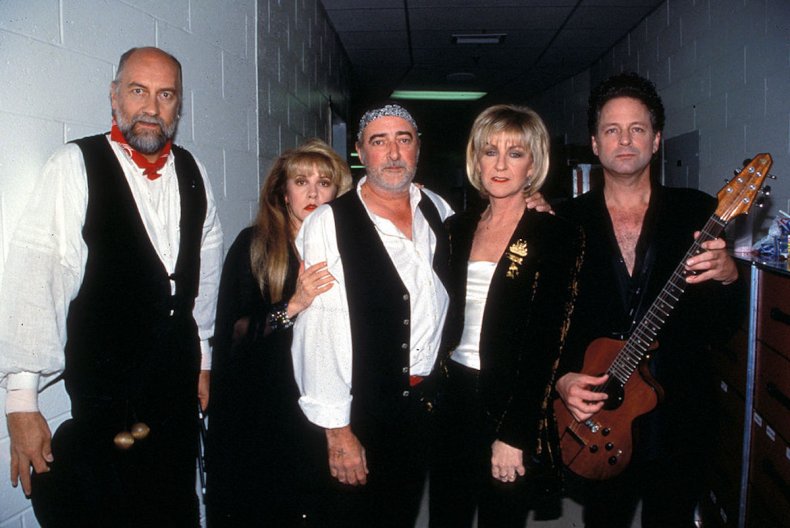 Nicks went on to date Fleetwood while John and Christine McVie, who married in 1968, broke up and reportedly refused to speak to each other while working together.
Daisy Jones & The Six author, Jenkins Reid, has spoken about being inspired by the relationships in Fleetwood Mac in the past, recalling how she would think back to a particular performance of the group's while writing the book.
In a 2019 blog for Hello, Sunshine, Jenkins Reid recalled how, in 1997, she was watching Fleetwood Mac's reunion show on MTV and was entranced by their performance of the song "Landslide."
"The lighting was dim, [Stevie] was in a gauzy black dress, her hair was big and blonde," she wrote.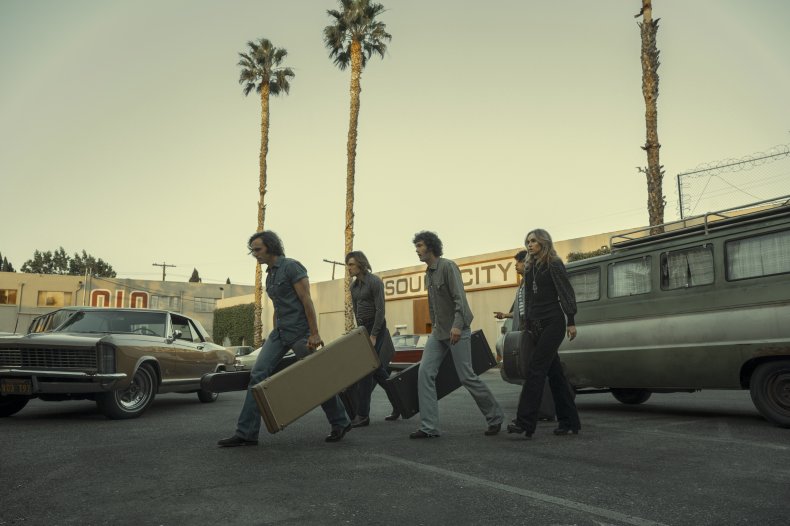 "She shared the stage only with Lindsey Buckingham, who was just off to the side, accompanying her. She sang with such fragility and yet she seemed so confident and strong—and as she did, she kept looking back at Lindsey, her expression warm and intimate, but cryptic."
The performance had Jenkins Reid convinced that the pair were together and she was surprised to discover that they had actually broken up by that point.
"When I decided I wanted to write a book about rock 'n' roll, I kept coming back to that moment when Lindsey watched Stevie sing 'Landslide,'" she added.
"I wanted to write a story about that, about how the lines between real life and performance can get blurred, about how singing about old wounds might keep them fresh."
In the same blog post, Jenkins Reid added that she researched a "host of other duos and bands" while penning the book.
Daisy Jones & The Six continues on Prime Video. Episodes are released in batches on Fridays.