Dale Earnhardt Jr. Bucks NASCAR, Tweets Support for Players' Right to Kneel in Protest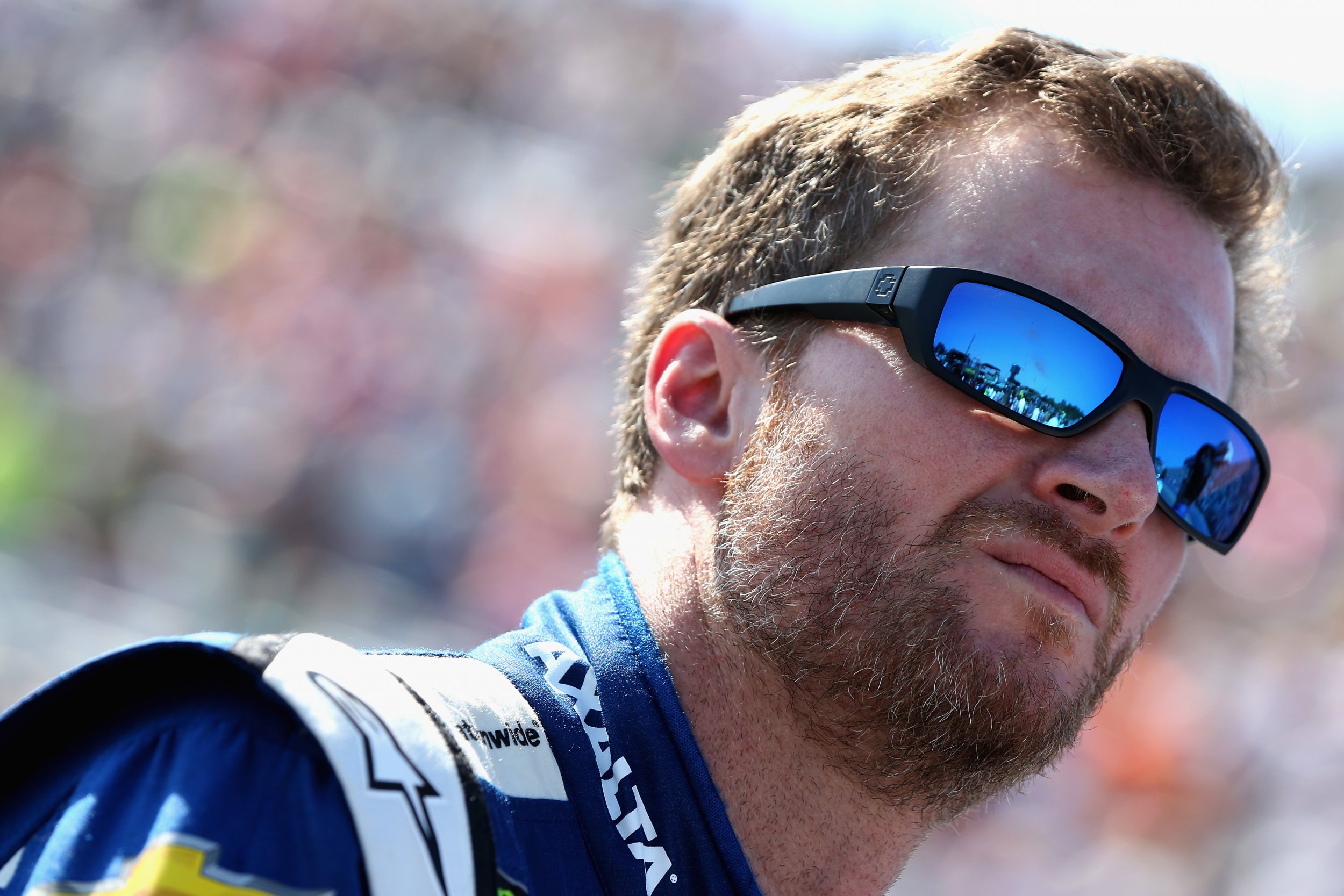 NASCAR's most popular driver, Dale Earnhardt Jr., came out in support of athletes' right to take a knee on Monday, even as the racing organization and many of its fans backed President Donald Trump's three-day Twitter storm against NFL players.
"All Americans R granted rights 2 peaceful protests," Earnhardt Jr. tweeted, then quoted President Kennedy: "Those who make peaceful revolution impossible will make violent revolution inevitable."
Related: Trump Is Loving NASCAR's Stance on Protesting the National Anthem
It's a bold move for Earnhardt Jr., given that most of the NASCAR community sided with Trump, who called for players to be fired if they took a knee during the national anthem, an ongoing protest to racial injustice.
When asked what he would do if any of his drivers protested during the national anthem, team owner Richard Childress said such a driver could "ride on a Greyhound bus when the national anthem is over.
"I told them anyone who works for me should respect the country we live in," Childress continued. "So many people gave their lives for it. This is America."
Team owner and NASCAR legend Richard Petty felt similarly. "Anybody that don't stand up for that ought to be out of the country. Period," he said. "If they don't appreciate where they're at... What got them where they're at? The United States."
Early Monday morning, Trump tweeted his gratitude.
Though no drivers took a knee Sunday at the New Hampshire Motorspeedway, protests abounded in the NFL. More players knelt during the anthem, and most of the ones who didn't locked arms with their teammates in a show of solidarity. Some owners participated as well, including Trump donors Shahid Khan of the Jacksonville Jaguars and Dan Snyder of the Washington Redskins. The Pittsburgh Steelers did not even come on the field for the national anthem, sending out only the team's Army Ranger vet, Alejandro Villanueva.
Beyond NASCAR, Trump has tweeted his support for the Pittsburgh Penguins of the NHL, who, unlike NBA champions the Golden State Warriors, have accepted an invitation to visit the White House. The Penguins roster includes only 17 players born in the United States.
Trump's battle against the NFL protesters has divided the nation, and not always along predictable lines. Some veterans have rushed to defend protesters for exercising the First Amendment rights that soldiers fought for, while some black former NFL players, such as Burgess Owens, have defended Trump's view of patriotism.