Donald Trump Is Loving NASCAR's Stance on Protesting the National Anthem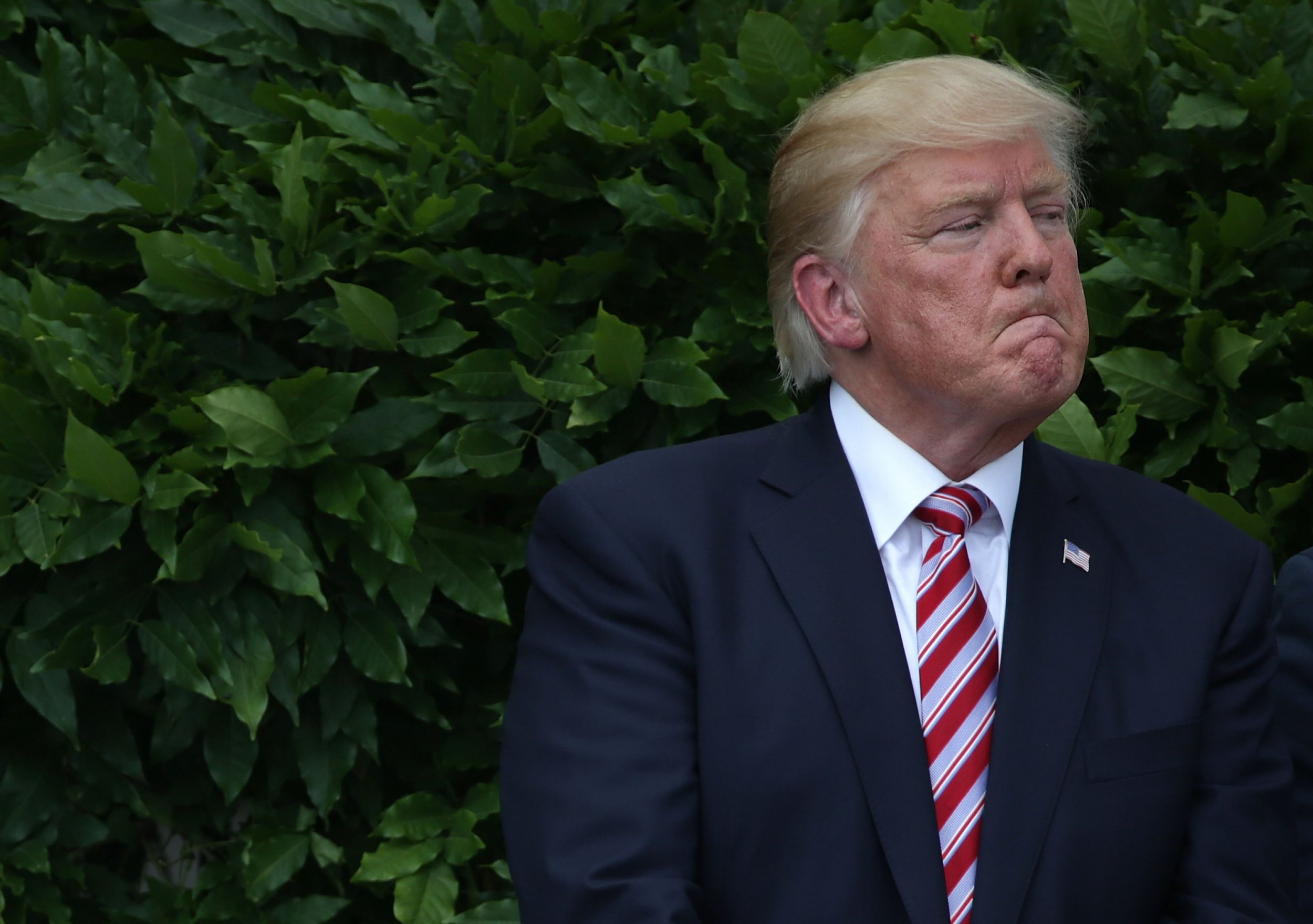 Donald Trump says he is "so proud" of NASCAR after team owners backed the president by threatening to fire drivers who protest the national anthem.
Trump tweeted his support of the sport on Monday morning following strong words by NASCAR owners including Richard Childress and Hall of Fame driver Richard Petty against the "take a knee" protests in the NFL.
"So proud of NASCAR and its supporters and fans," Trump wrote on Twitter. "They won't put up with disrespecting our Country or our Flag - they said it loud and clear!"
Both Childress and Petty were direct with their views, with Petty threatening to fire anyone that didn't stand for the anthem.
"It'll get you a ride on a Greyhound bus," Childress said, as quoted by The Guardian. "Anybody that works for me should respect the country we live in. So many people gave their lives for it. This is America."
Related: Donald Trump is "condemning footballers more than neo-Nazis"
Petty went even further, saying that "anybody that don't stand up for the anthem oughta be out of the country. Period. What got 'em where they're at? The United States," adding that any protester from Richard Petty Motorsports would be fired.
The threats follow Trump's call on Friday for owners of NFL teams to fire any player that takes a knee during the national anthem, which didn't receive the reaction in the sport that he'd hoped.
On Sunday, there were protests across the league, with more than 20 players kneeling at London's Wembley stadium on Sunday where the Jacksonville Jaguars were playing the Baltimore Ravens. Jaguars owner Shahid Khan also joined in the protest.
Back home, members of the Titans and the Seahawks opted to stay in the locker rooms during the anthem.
Trump continued to comment on the subject on Twitter. "Many people booed the players who kneeled yesterday (which was a small percentage of total). These are fans who demand respect for our Flag!
"The issue of kneeling has nothing to do with race. It is about respect for our Country, Flag and National Anthem. NFL must respect this!"