Dallas Shooting: Bomb Robot Used to Kill Suspect, Believed to Be First in U.S.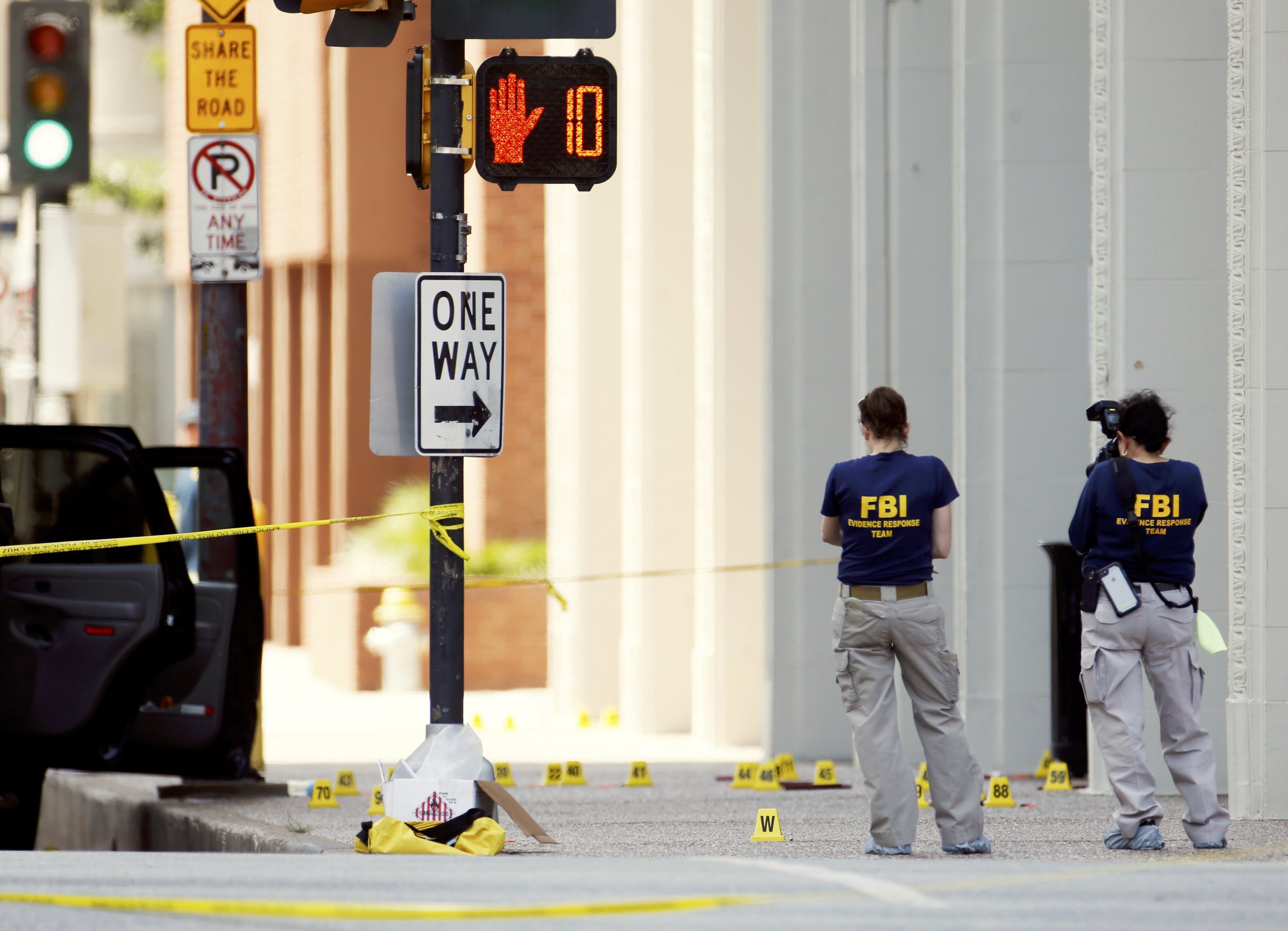 Dallas police early Friday carried out what is believed to be the first-ever lethal use of a bomb-carrying robot, using the device to kill a suspect in the deadly shooting of five police officers on Thursday night.
The detonation of the bomb came after one or several snipers opened fire on Dallas police officers during what had been a peaceful protest against police shootings of black men and women in the U.S. Seven police officers were injured in addition to the five who were slain. The protests followed the shooting deaths of two black men by police this week: Philando Castile in Falcon Heights, Minnesota, and Alton Sterling in Baton Rouge, Louisiana.
Additional protests are set to take place across the country on Friday evening to demonstrate against their deaths.
Specific details about the bomb robot device and how exactly it was used remain sketchy at this point. But the Dallas Police Department's use of the bomb robot was confirmed by the police chief, David Brown, who said: "We saw no other option but to use our bomb robot and place a device on its extension for it to detonate where the suspect was."
"Other options would have exposed our officers to grave danger," said Brown. "The suspect is deceased as a result of detonating the bomb."
Peter W. Singer, a senior fellow at the New America Foundation and author of the book Wired For War, tweeted on Friday morning that the lethal detonation of a bomb robot in Dallas was the "first use of [a] robot in this way in policing." A source who spoke with Newsweek also said she believes it's the first such use of a bomb robot in U.S. policing.
"We've long-warned about the future use of fully-autonomous weapons systems in policing," the source, who spoke on the condition of anonymity, said.
"It raises broader questions about the militarization of policing in the U.S.," she added. "Where do they get all this gear from? Who trains them up? Can we hold them accountable for the unexpected ways in which they might use it? Why did they go to this so quickly? Why couldn't they have tried longer to deal with the guy?"
While it appears to be the first time that a bomb robot has killed someone in this country, there are previous cases of robots being used to aid police. In 2014, the Albuquerque, New Mexico police department used "robot assistance" when the SWAT team had to confront an armed suspect who barricaded himself inside a motel room. In that case, the robot "was able to deploy chemical munitions into the subject's hotel room, which led to to subject's surrender," according to the police department.
Last year, Dallas police used bomb robots to inspect a van containing pipe bombs and to confirm the death of a suspect after an attack on the city's police headquarters. In fact, according to a map created by the Drone Center at Bard College, police robots can be found across the U.S.
"What we're seeing today is the use of a remotely controlled vehicle to deliver an apparent explosive device," the source said. "You can call that a robot if you want. It's a lethal robot, sure, it carries something that kills somebody, it's a robot. But a lethal autonomous robot it's not. An autonomous robot would mean the robot would be driving itself towards the target and determining when it blows itself up."