Republican Rep. Dan Crenshaw 'Likes' Meme About Himself on Neo-Nazi Instagram Page
Dan Crenshaw, the Republican representative for Texas's 2nd congressional district, "liked" an image posted to a neo-Nazi Instagram account on Wednesday.
The image depicted Crenshaw, with appended text mocking him for his limited support of so-called "red flag" laws, which allow courts to confiscate individuals' firearms if they demonstrate they're a danger to themselves or others.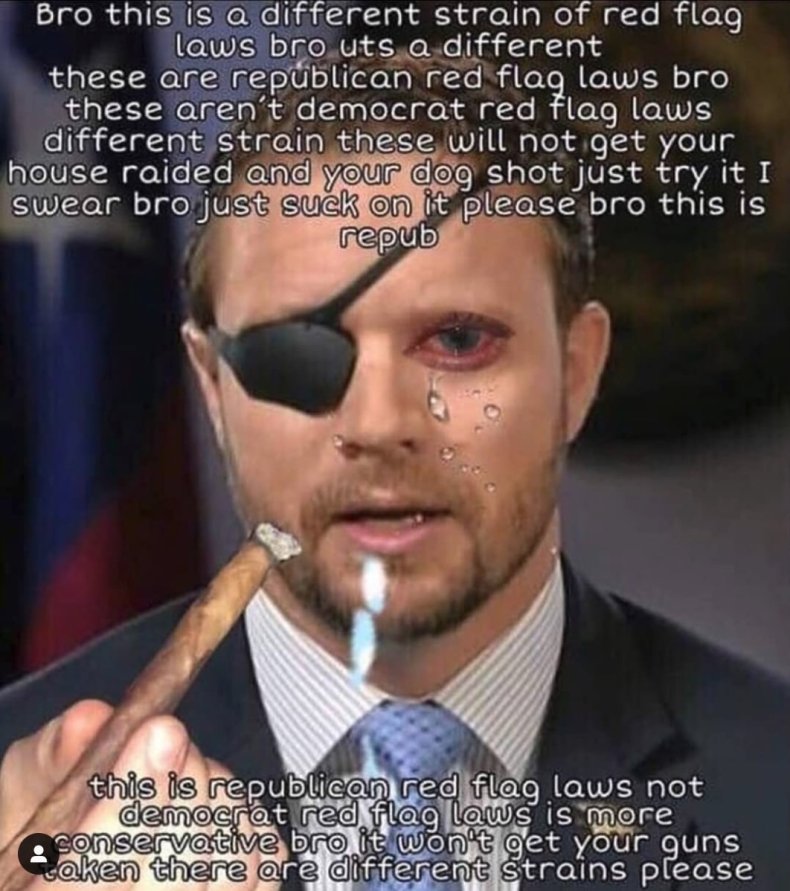 The account also advocates for ethnic cleansing and the superiority of the white race, repeatedly expressed through explicit anti-Semitism.
"It should be obvious to every reasonable person that liking this post that insults me directly from a disgusting account was totally unintentional," Crenshaw told Newsweek in an email. "As every Instagram user knows, when you're going through posts that you're tagged in, it is very easy to accidentally like something. What's actually shocking about this is the fact that political opponents would seriously try to use this to slander me."
Jared Holt of Right Wing Watch first shared Crenshaw's "like" of the meme on Twitter.
The "liked" meme features a picture of Crenshaw crying, with text reading, in part, "Bro this is a different strain of red flag laws bro... these are republican red flag laws bro these aren't democrat red flag laws different strain these will not get your house raided and your dog shot just try it."
The post was surrounded by memes disparaging Jewish and LGBT people, while promoting international white supremacist groups like Ukraine's Azov Battalion.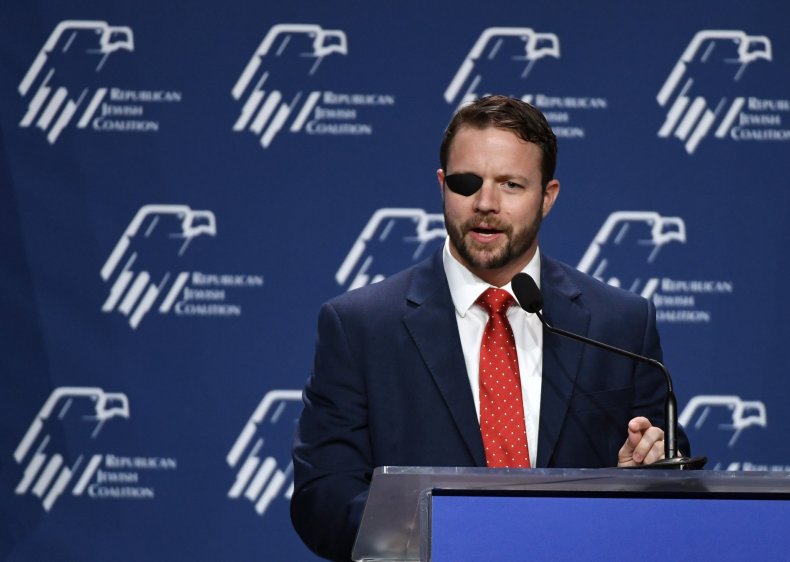 It's not the first time Crenshaw has been connected to far-right social media: In August 2018, he was one of five Republican House and Senate candidates linked to a Facebook group, "Tea Party," that spread far-right conspiracy theories like Pizzagate and featured arguments alleging that the white nationalist Unite the Right rally in Charlottesville was "orchestrated by the left."
The Facebook group, which had nearly 95,000 followers, was replete with anti-Islamic and racist memes regarding the Black Lives Matter movement.
Crenshaw, who was listed as an administrator, shared two campaign videos on the page, but later denied any awareness of its contents. He tweeted that "a random Tea Party FB group made me an admin" and that he "never once looked at the group" himself.
"Of course I denounce that," Crenshaw responded, when asked by another Twitter user to "denounce white supremacism and bigotry always."
"That reporting was extremely misleading, and was exactly the kind of political attacks I am urging us all to stop engaging in," Crenshaw added.
This is also not the first time Crenshaw has faced backlash from supporters in response to his stance on red flag laws. In August, he posted a video clarifying his position.
"Maybe we should consider them at the state level. Maybe we should have a conversation about it," Crenshaw says in the video. "And it should be a conversation. Unfortunately, that's not what happened. What came out of it was hate-filled comments, lots of emotion, a lot of anger, a lot of memes—a lot of memes, by the way, that could be improved."
This article has been updated to include a response from Representative Crenshaw.