Dana White Says 'Brilliant' Joe Rogan Can't Be Canceled
Dana White is backing Joe Rogan, as the controversial podcast host faces criticism from scientists over COVID-19-related misinformation on The Joe Rogan Experience.
The UFC president has argued that the medical professionals speaking out against Rogan are not qualified to do so.
"Well, I know they had come out and said it was 200, 250 doctors or whatever. I guess when they started researching these people, they weren't really doctors," White said during an appearance on the Nelk Boys on their Full Send podcast.
Earlier this month, hundreds of medical experts signed an open letter calling on Spotify to moderate misinformation on its platform, particularly on its biggest podcast which is hosted by Rogan.
The letter said: "Spotify is enabling its hosted media to damage public trust in scientific research and sow doubt in the credibility of data-driven guidance offered by medical professionals."
The letter came after Rogan's podcast hosted Dr. Robert Malone, a virologist and conspiracy theorist who was recently suspended from Twitter.
However, White has urged Rogan to continue with his podcast as is, and insists that he can't be canceled.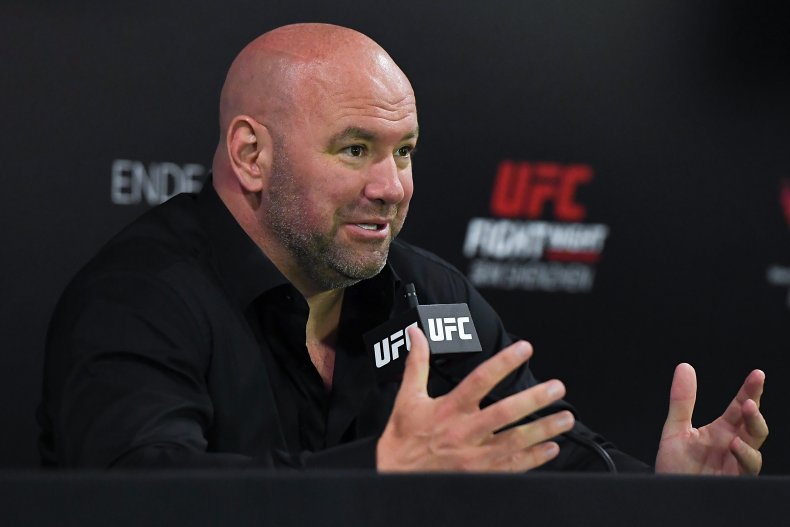 "You're not canceling Rogan," he continued. "And the thing is with Rogan, he's a brilliant guy, he does his homework, and he knows what he's talking about."
White added: "And guess what? This is f****** America, and you can have your own opinion about these things, and you can voice 'em.
"That's what this f****** country was built on. And all these little whiny f****** p****** that don't like it, too f****** bad, man. Too bad."
White's defense of Rogan comes just days after he sparred with a journalist over the same subject.
When asked about the letter at the post-fight press conference for UFC Vegas 46 last week, White responded: "It's disgusting. It's one of the craziest things I've ever witnessed in my life."
White and the reporter also argued about Rogan's use of the drug Ivermectin to treat coronavirus.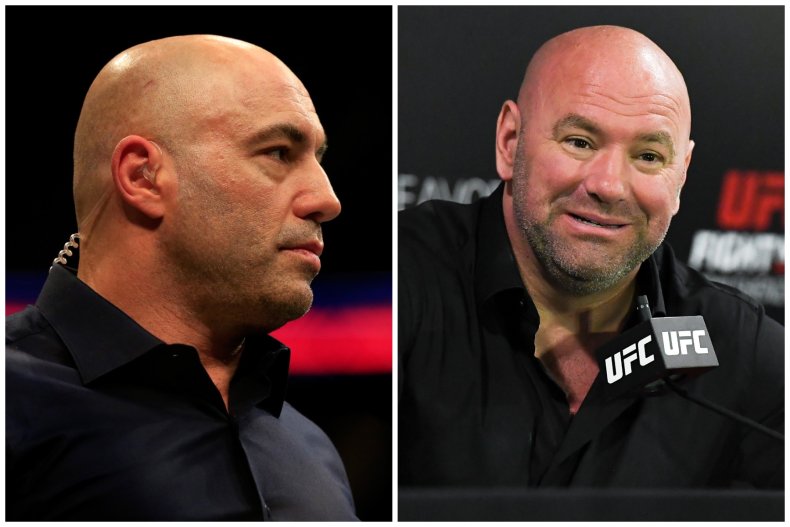 "Medicine that absolutely works, they're keeping from us. I don't want to get too political and start getting into all this s***, but ivermectin and monoclonal antibodies have been around for a long time. Now all of a sudden, you can't dig them up to save your life, the doctors won't give them to you," White said, per Sporf.
Ivermectin has approved uses in humans and animals for treating parasites, but the Food and Drug Administration (FDA) and the Centers for Disease Control and Prevention (CDC) warn people not to take the medicine to treat COVID-19.
White added: "Even when I did it here in Vegas when I had [COVID-19] right before Christmas, I made one phone call and I was able to get it done. And that's not some rich famous guy s***—anybody could've called and got it back then."