Here's my dirty little secret.
When I was younger, I viewed the fetishization of Asian women in the media as a privilege.
After all, what young woman doesn't want to be part of a group so desirable, that there is a well-known term to encapsulate that obsession?
Yellow fever.
No one talks about this, but I know of other Asian women who have felt the same way. This perception was beneficial to my self-esteem when I was growing up. Instead of being insecure about my ethnicity, I've always been proud to be an Asian woman. I wore it as a badge of honor.
But now Asian women are getting murdered as a result of this objectification.
There has been a seismic shift for Asian Americans during the pandemic.
In California alone, over 800 hate incidents were reported against Asians in the past three months. In 2020, between March and December, Stop AAPI Hate documented nearly 3,800 accounts of Asian hate in the United States. According to their report, "women report hate incidents 2.3 times more than men."
"Wake up," tweeted Lana Condor, star of Netflix's To All the Boys: P.S. I Still Love You, "your Asian friends and family are deeply scared, horrified, sick to their stomachs and wildly angry. Please please please check in on us, please please please stand with us."
It's no longer acceptable to be complacent about the over-sexualization of Asian women in the media as a performance for the male gaze.
On Tuesday, eight people were murdered at three different spas. According to police, a 21-year-old white male was responsible. Six of his victims were Asian women. A statement from local police detailed his actions may have been fueled by a sex addiction. A former roommate stated that he had "gone to massage parlors explicitly to engage in sex acts."
The media's representation of Asian women has become physically harmful. It reinforces the ideology of men like the alleged shooter, who view Asian women as sexual objects to be discarded and eliminated.
Across mainstream media, Asian women have been the punchlines of demeaning jokes. Anyone who watched Austin Powers 3: Goldmember remembers the stereotypical Harajuku Japanese twins, named Fook Yu and Fook Mi. There's also the famous "Me so horny, me love you long time" line from Full Metal Jacket which was then sampled for the hit song "Me so horny" by 2 Live Crew.
Tina Fey has been repeatedly called out by the Asian community for her questionable portrayals of Asians in her work. Most notable is her movie Mean Girls, featuring two Asian female high school students so promiscuous that they engage in an illicit affair with their teacher.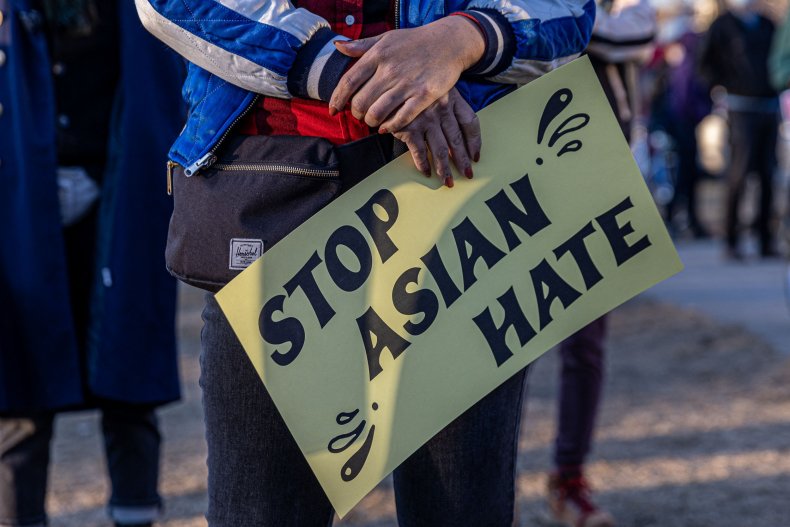 I admit that I've been part of the problem.
I consumed these movies back in the early 2000s when Asian women had little to no representation in mainstream media. As a result, I found validation in living up to the sexualized Asian women I saw on film and TV and pursued a career as a pin-up model. I don't regret my decisions, but I believe that my choices would have been dramatically different had I grown up today.
As a result of my visibility on Myspace, men with Asian fetishes purchased my magazines, calendars and signed photos. Most Asian women find men who have an outright Asian fetish to be off-putting, but I didn't care because I didn't have to interact with any of these men in my personal life. There is a distinction between men who have a preference for Asian women and those who have a fetish, but the line is hazy. Either way, I didn't question it, as I was benefiting from their attention and it seemed harmless at the time.
It turns out I was living in a state of blissful ignorance. In the intersection of racism and sexism in 2021, seemingly harmless portrayals of Asian women as submissive and hypersexual have now painted Asian women to be easy targets in a pandemic that has shattered all expectations of normalcy.
We all need to do better.
"There's a real culture of demanding apologies, and I'm opting out of that," Fey said in response to the backlash of her past racist portrayals of Asian women and other ethnic groups.
I agree, an apology is not needed. Those are just words.
How about you, and others with the power to do so, begin featuring non-stereotypical, non-sexualized Asian women with fully developed storylines in your future projects instead?
Kaila Yu is a journalist and on-camera correspondent based in Los Angeles. Twitter: @KailaYu
The views expressed in this article are the writer's own.