Famed Danish Restaurant Noma's Most Memorable Dishes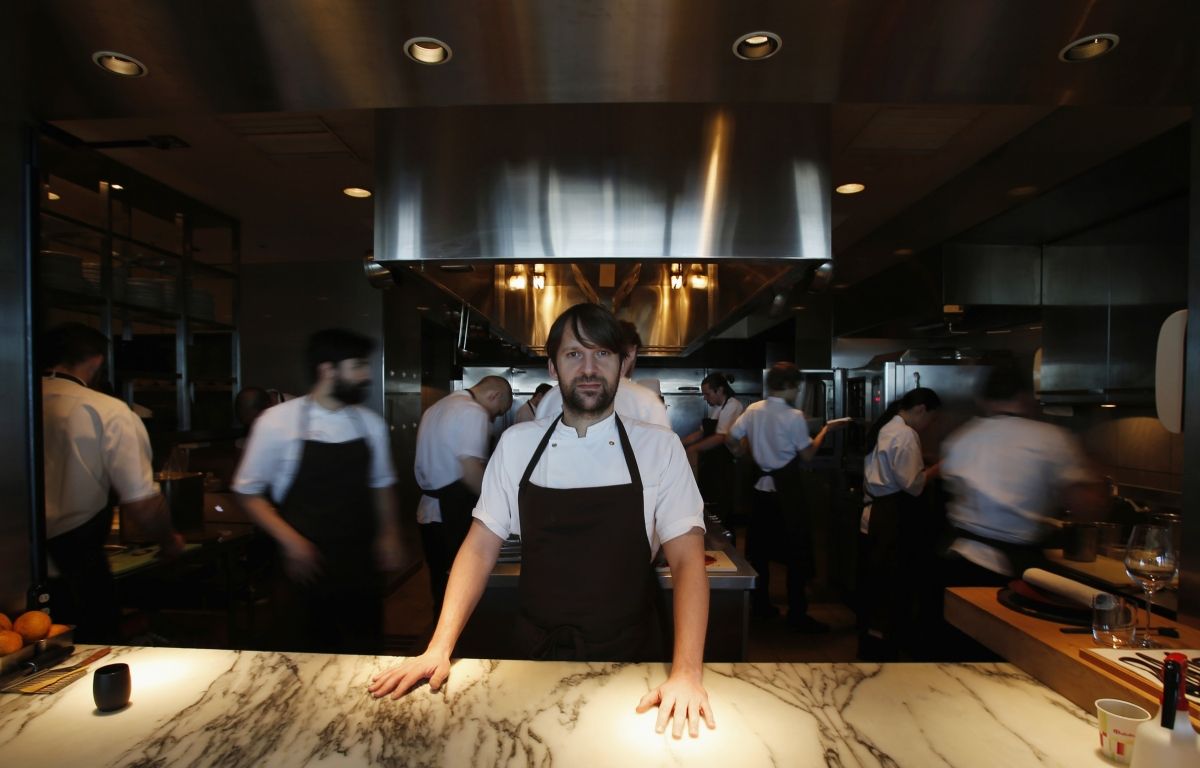 Noma, the Danish restaurant that has two Michelin stars to its name and has consistently been ranked among the world's best, has announced that it will be closing its doors at the end of 2016, with plans to reopen as an "open farm" in Copenhagen.
Ren Redzepi, Noma's chef who has led the kitchen for 12 years, will serve his last Noma meal on New Year's Eve in 2016. With plans for a different location come plans for a different menu, too. As Redzepi told the New York Times in a recent interview, "We've allowed the format of a tasting menu to dictate what we cook."
Noma—whose name is a combination of the Danish words for Nordic (noridsk) and food (mad)—made a name for itself due in part to Redzepi's fondness for foraging for food and his innovative ways of cooking, which included fermenting ingredients. Below are Newsweek's picks of the most memorable Noma dishes, both from the restaurant and cooked by Redzepi when he was further afield.
Moss and cep
Although raw moss is incredibly bitter, it became a fashionable ingredient this summer—largely due to this Noma dish. Redzepi fried Finnish reindeer moss and served it on a bed of green moss, with pulverized cep mushrooms.
Radish, soil and grass
Served in a clay pot, this dish lived up to its name. Diners were advised to "eat everything, including the soil," though the latter was made out of malt and hazelnut flour, on top of sheep's yogurt and grass. Radishes were buried inside.
Botan ebi and flavors of Nagano Forest
At the beginning of 2015, Redzepi temporarily moved his entire operation to Japan, where one of the most talked-about dishes on the menu was one of botan ebi (shrimp) served with a scattering of tiny ants for flavoring. In fact, the botan ebi sometimes turned out to be so freshly-killed that it was still twitching when it arrived on the table. One blogger wrote that during his visit, a shrimp on the plate next to his actually jumped onto the floor.
Sorrel leaf and cricket paste
Never one to be squeamish about using insects in the kitchen, these spicy sorrel leaves were folded over and sealed using the dark paste made out of crickets. They were then placed, standing to attention, in a dish of iced nasturtium.
Cabbage and live ants
When Redzepi ran a 10-day pop-up at London hotel Claridge's in 2012, there were reports that he requested 20,000 live, edible ants as part of his list of ingredients. These were then served on cabbage leaves dressed with creme frache, to which the ants added a flavor of lemongrass.
Veal fibres
A meticulous, painstakingly designed dish made by picking delicate fibers from a braised neck of veal, which were then separated further before being rolled into a ball and deep-fried.
The hen and the egg
One of the best-known dishes from Noma is a DIY signature. Diners are instructed, with exact timings, to cook a wild-duck egg in a pan, which is brought to their table using hay oil, mixing in herbs and leaves as they do so. The Wall Street Journal said that by the time you had completed the task, "a hundred tiny things have been orchestrated to ensure that you will be eating the best fried egg of your life."