Danny Masterson Couldn't Have Raped Woman He Was Dating, Says Publicist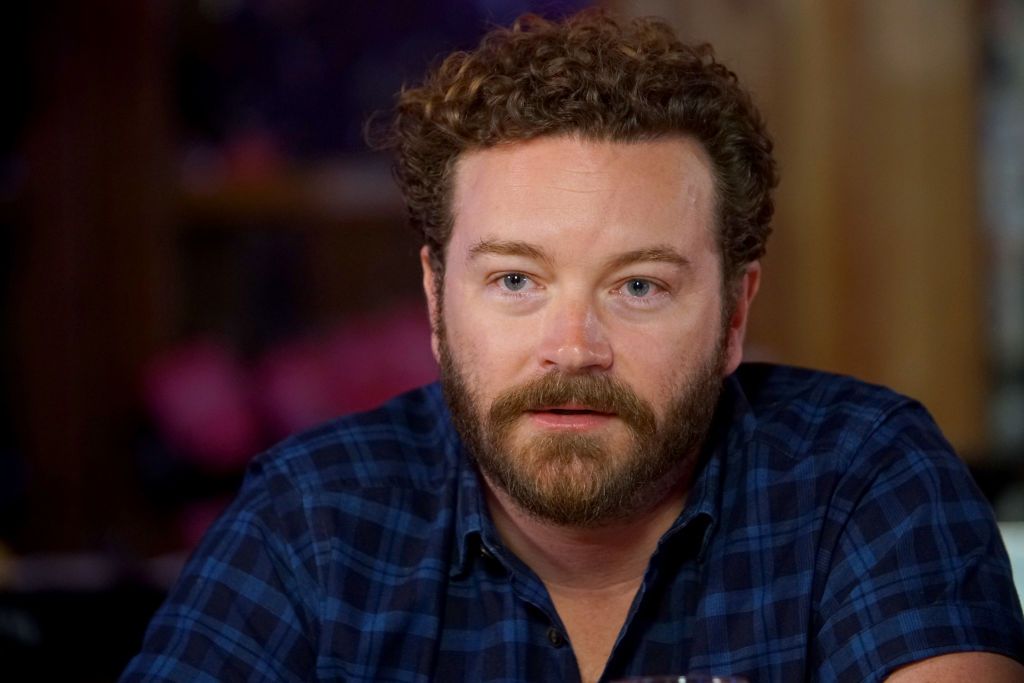 Danny Masterson's publicist of nearly 20 years, Jenni Weinman, suggested that her client couldn't have raped Chrissie Bixler because the two were in a relationship when he allegedly assaulted an unconscious Bixler at least twice. Bixler is one of four women who have accused the actor of raping them in the early aughts.
Masterson—best known for playing Steven Hyde in That '70s Show from 1998 to 2006—has been under investigation by the Los Angeles Police Department and the Los Angeles County District Attorney's Office since 2016. He and Bixler were both members of the Church of Scientology when they dated for six years. (Masterson, unlike Bixler, is still a Scientologist).
"Well, Chrissie was Danny's girlfriend at the time, so there's really nothing, there's no story there," Weinman told one of Masterson's other accusers, whom HuffPost dubbed Victim B, during a phone call in October 2016. When Victim B said that Masterson had raped Bixler, Weinman responded by saying "they were boyfriend and girlfriend and they dated, and then they fucked for a year after they broke up, so I don't think that.…" Weinman drifted off according to the partial transcript published by HuffPost. The call, made with the LAPD's knowledge, was recorded.
The second woman contacted Bixler after she tweeted in October 2016, "Because your boyfriend tells you it's not rape if you're in a relationship and then his church covers it up. #WhyWomenDontReport." The tweet was later deleted. But Bixler has recalled waking up to pain and bleeding from her anus on a morning in 2001. When she asked Masterson about it, he reportedly explained that they had anal sex the night before. Bixler said she confronted Masterson, telling him she hadn't consented to the encounter. She then filed a complaint with the Church; she said she was told that she couldn't have been raped by her boyfriend.
Related: Who is Chrissie Carnell Bixler? Danny Masterson's rape accuser speaks out
Victim B filed her police report, alleging Masterson had raped her, in 2004. She said she had arrived at a party at his home, where he gave her a drink she believed was spiked with drugs. When she later woke from unconsciousness, she said he was raping and choking her.
After seeing the transcript of the call between Weinman and Victim B, Bixler told HuffPost, "Hearing that validates what I've always said, that the Church and Danny were dead-set on convincing me that I couldn't have been raped because I was in a relationship with him."
Masterson has denied all allegations of rape, saying the encounters were consensual. Weinman said in a statement to HuffPost:
I respect the law. I would never cover up wrongdoing or threaten people based on the scope of my work. As a publicist it's my job to gather information and make informed decisions about media matters. As an outsider looking in I never saw anything but a consensual relationship between Danny and Chrissie, with whom I maintained a cordial relationship after they broke up. That said, her claims coming after almost 16 years were surprising and shocking to say the least. My conversation with any alleged victim came from a place of sincerity, and curiosity as to why they would wait and why now, it just seemed so illogical.
Just last week, Bixler railed at Netflix for ordering additional episodes of Masterson's current project, The Ranch, which also stars his former That '70s Show colleague Ashton Kutcher. "I was sick when I read Netflix's statement on continuing...their working relationship with a man who has violently raped and abused so many women," she said in a statement to The Daily Beast. "Victims are taking back the power that was stolen from us, and things are going to change."