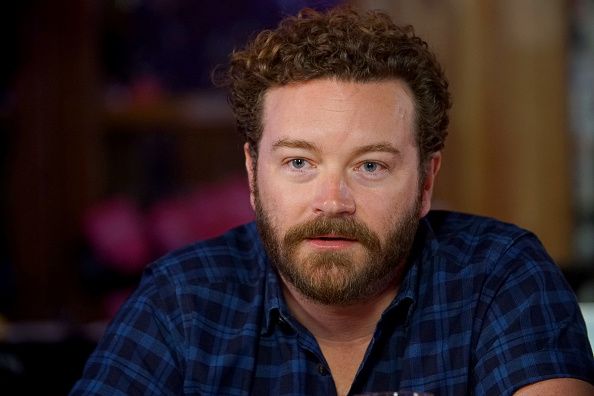 Last March, journalist Tony Ortega revealed the Los Angeles Police Department was investigating actor Danny Masterson following at least three accusations of rape. You probably know Masterson as Steven Hyde in That '70s Show, but the actor is well-known as a prominent Scientologist, too. The initial police report stated the accusers, also members of the church, "claim they were pressured by the Church of Scientology not to contact police or go public with their accusations."
Now one of those accusers came forward to the press: Chrissie Carnell Bixler. Bixler told The Daily Beast on Wednesday she felt betrayed not only by the Church of Scientology—whom she says told her they had to "protect and reward" the celebrity of Masterson—but also by the streaming studio, Netflix. Last summer, four months after the investigation opened, Netflix renewed Masterson's show The Ranch for a third season.
"I was sick when I read Netflix's statement on continuing with The Ranch and continuing their working relationship with a man who has violently raped and abused so many women," Bixler wrote in a statement. "For me, what Netflix has done, feels like a continuation of how the Church of Scientology made me feel when I reported my rape to them."
Netflix declined to comment for the story.
Bixler is married to 43-year-old Cedric Bixler-Zavala, a Grammy-winning musician and former frontman of progressive rock band, The Mars Volta. Bixler-Zavala claimed that after his wife pressed charges, the two have been fielding harassment from the Church of Scientology, including tapping their computers and following them.
Bixel stated she went to Masterson and begged him for explanation or apology. "I'm going to be an amazing woman who will NOT shut my mouth when I find out my rapist raped countless other women," she wrote. "I will NOT shut my mouth when Netflix tries to make us feel like we don't matter."
According to Huffington Post, multiple sources said at least four women were allegedly raped by Masterson in the early 2000s, but the Los Angeles County district attorney claimed there wasn't enough evidence to pursue the case.
The renewed accusations from Bixel come in the wake of allegations against many powerful men, including comedian Louis C.K. and former House of Cards star Kevin Spacey. It should be noted that following accusations against Spacey, Netflix immediately suspended production of House of Cards and has since fired the actor last month.
Before getting married, Bixel went by Chrissie Carnell, and worked as an actress and model. She and Bixler-Zavala live in Los Angeles with their twin boys Ulysses and Xanthus, who were born in 2013. She has a public Instagram and Twitter where she posts regularly.