While former House of Cards actor Kevin Spacey was getting treated at an Arizona facility for "sex addiction," he was dropped from Ridley Scott's finished film All the Money in the World on Wednesday, the Associated Press reported. Legendary actor Christopher Plummer is slated to replace Spacey, who did not immediately issue a statement. Neither did Scott.
The surprising part of the recast is that Scott wants to keep the film's December 22 release date. That means Plummer must begin reshoots immediately. He took over Spacey's role as J. Paul Getty, the industrialist who was noted as the richest living American in 1966 by the Guinness Book of World Records.
Mark Wahlberg and Michelle Williams, the two leads in the film, agreed to participate in the reshoots. Plummer, 87, was reportedly Scott's first choice to play the role of the cold billionaire, but Scott was forced to pick a "bigger name" for the role, the AP reported. Plummer won an Oscar for his work on Beginners. He is best known for playing Captain von Trapp in the 1965 film The Sound of Music.
It reportedly took Spacey eight to 10 days to finish his part of the movie, which means Plummer doesn't have much time for the reshoots, TMZ reported on Wednesday.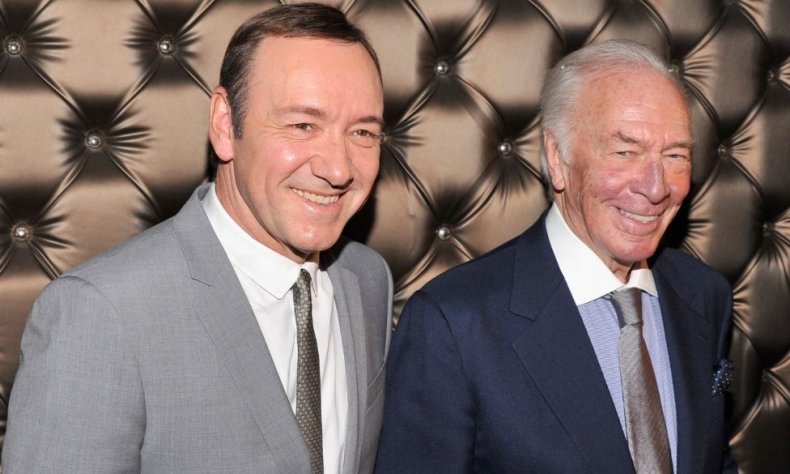 After sexual assault allegations were made against Spacey last week, All the Money in the World was pulled from its November 16 premiere at AFI Fest in Los Angeles. The movie chronicles the kidnapping of Getty's 16-year-old grandson, John Paul Getty III. His mother tries to persuade Getty to pay the ransom for her son after Italian gangsters capture him.
The decision to remove Spacey from the film came a day after Heather Unruh, a former TV news anchor, accused Spacey of assaulting her son on Nantucket in July 2016. Unruh held a press conference, explaining her son was 18 years old when Spacey allegedly touched his genitals.
"I want to make it clear: This was a criminal act," Unruh said. "It harmed him, and it cannot be undone."
Spacey, 58, did not immediately respond to the allegations.
Spacey apologized on October 30 to actor Anthony Rapp, the first person to accuse him of sexual assault. "I'm beyond horrified to hear his story. I honestly do not remember the encounter—it would have been over 30 years ago," Spacey said in his statement. "But if I did behave then as he describes, I owe him the sincerest apology for what would have been deeply inappropriate drunken behavior, and I am sorry for the feelings he describes having carried with him all these years."
Some people took to Twitter after the replacement following the onslaught of sexual assault allegations, claiming Spacey's career might be over. Not only was he recast in All the Money in the World, he was also fired from Netflix's House of Cards. Some of the comments have been posted below: