Dante in 'Smash Ultimate?' Fans Speculate After 'Devil May Cry' Team Teases January 16 Reveal
Since the recent announcement of a Super Smash Bros. Ultimate video presentation to reveal the title's next DLC character, fans have taken to social media to speculate about who the new fighter will be.
One name that has begun popping up quite frequently is Dante from Capcom's Devil May Cry series. The basis for this speculation revolves around a tease from the Devil May Cry team regarding the Nintendo Switch port of DMC 3.
The January 7 tweet lists three dates including January 16, 30 and February 13. If one of those dates looks familiar, it's because January 16 is also the date of the next Super Smash Bros. Ultimate DLC reveal.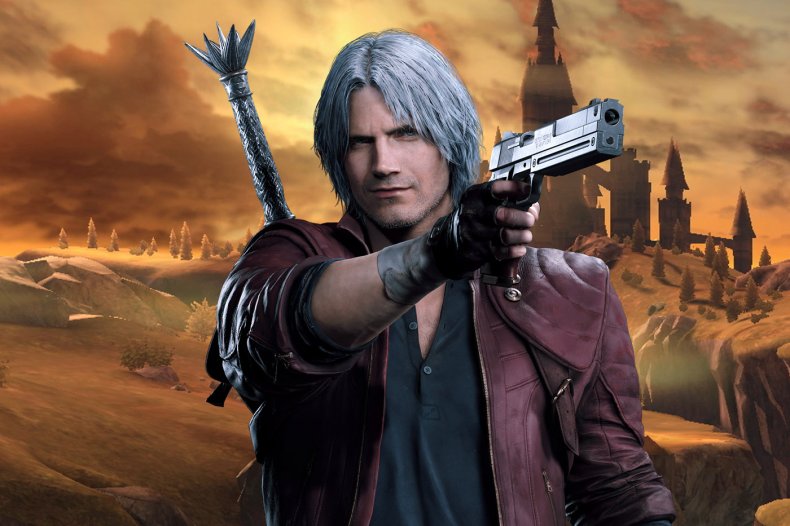 That coincidence coupled with the announcement that the Devil May Cry series is finally making its way to a Nintendo console makes fans feel the stars have aligned to get Dante - the most recognizable character from the franchise - in Super Smash Bros. Ultimate.
However, a tweet from the official Devil May Cry twitter account the next day offers a good example of tempering these expectations.
The January 8 tweet clarifies that the announced dates are when Capcom will reveal three new features coming to Devil May Cry 3 for Switch, meaning the calendar may not have anything to do with Super Smash Bros. Ultimate.
Capcom already revealed that Devil May Cry 3 for Nintendo Switch will have a Styles switching feature similar to the fourth and fifth installments of the franchise. This allows players to switch between fighting styles mid-battle. Dante is known for using a sword and handguns, and being able to switch between his various fighting styles was one of the best features of 2019's Devil May Cry 5.
Of course, Super Smash Bros. Ultimate director Masahiro Sakurai can still announce Dante as the fifth DLC character, but at this point it would be coincidental. Smash Ultimate has already added Joker from Persona 5, The Hero from Dragon Quest, Banjo-Kazooie and Terry Bogard from King of Fighters as DLC.
This fifth DLC fighter announced on Thursday will be the final one for the first Smash Ultimate Fighters Pass.
Super Smash Bros. Ultimate is available for Nintendo Switch. Devil May Cry 3 for Nintendo Switch is scheduled to be released as a digital download on February 20.
Do you believe Dante will be the next Smash Ultimate DLC? Are you looking forward to playing Devil May Cry on Switch? Let us know in the comments section.