Can a Referendum Save Darfur?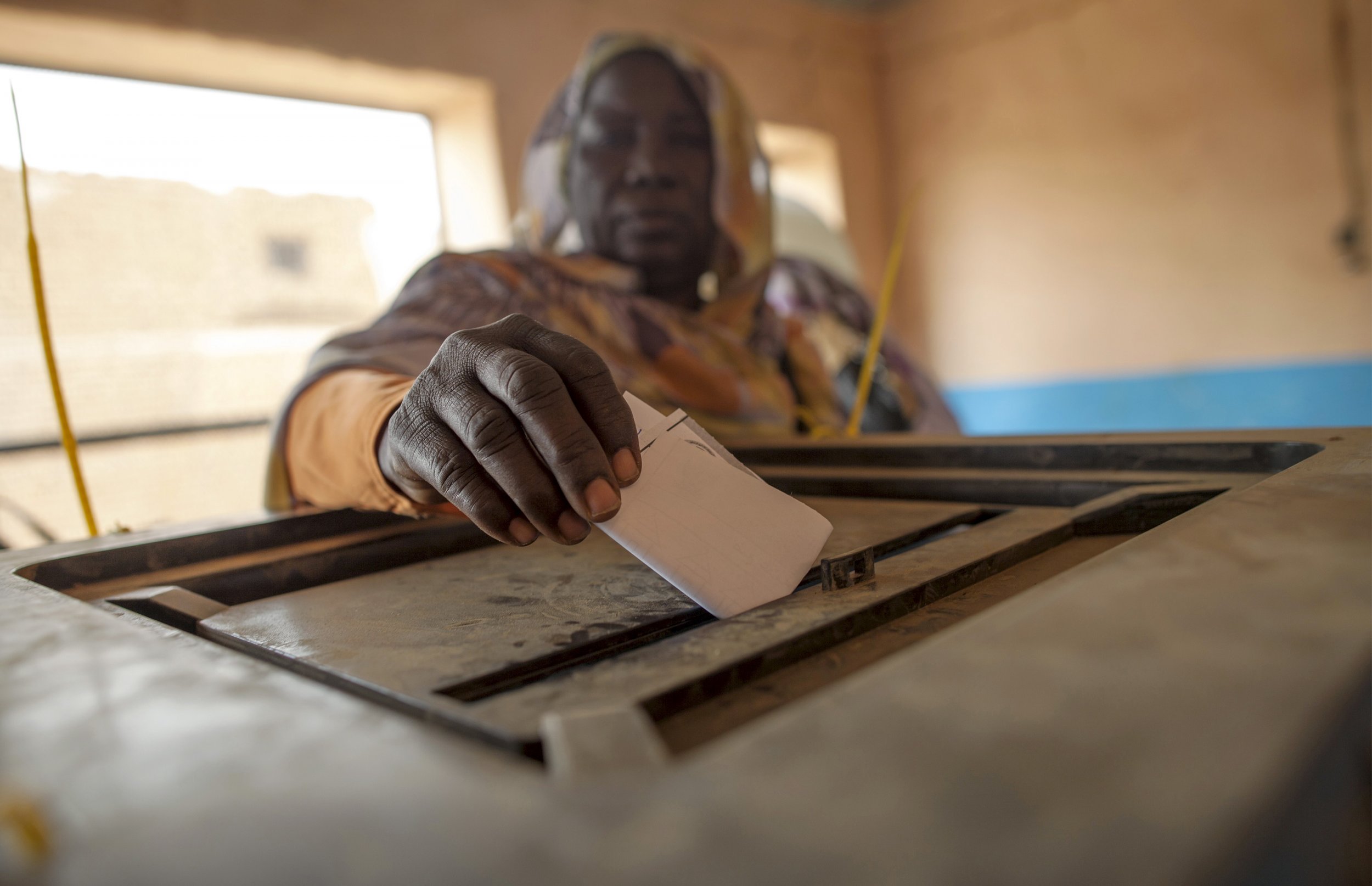 The ongoing crisis in Darfur has long since dropped out of public view, overshadowed by Syria and other more recent global crises. But Darfur is back in the headlines because the government of Sudan has just held a three-day referendum (April 11 to 13) on its political future. Voters were asked whether they wanted Darfur to become a single region or to continue to be administered as five separate federal states. Some 3.5 million people were registered to vote. Officials have claimed a high voter turnout, but witnesses on the ground have reported seeing many empty polling stations. The results are expected later in April.
Darfur, an area the size of France, has a strong regional identity. It was an independent sultanate for centuries until it was annexed to Sudan by the British colonial authorities in 1916. After that, Darfur remained a single region until 1994, when the government of President Omar Al-Bashir, which came to power through a military coup in 1989, divided it into three states, adding another two in 2012.
The referendum is being held because it was one of the agreed provisions of the Doha Document for Peace in Darfur (DDPD), a partial peace agreement signed by the government of Sudan and one Darfuri armed movement in 2011. But, this agreement was rejected by three other armed movements. Five years on, the DDPD has not brought peace to Darfur . Some 2.6 million Darfuris, who were evicted from their homes at the height of the conflict in 2003-2004, are still living in internally displaced persons (IDPs) camps in Darfur, and a further 300,000 refugees are living in camps in eastern Chad.
Since January, Sudan has mounted a major military offensive against the Sudan Liberation Army, led by Abdel Wahid, in the Jebel Marra massif, central Darfur. Most of the victims have been civilians. Over 100 villages are reported to have been burned as a result of government attacks. According to U.N. figures, 138,000 people have been newly displaced by this latest round of fighting.
The U.S. government believes that, far from helping to solve the Darfur problem, the referendum will make it worse. In a press statement issued on April 9, the U.S. Department of State expressed serious concern about the credibility of a referendum held under current rules and conditions, citing insecurity, inadequate registration of Darfuris living in IDP camps and the fact that millions of Darfuris living outside Darfur will be ineligible to vote. The statement added that it would also undermine the peace process which is already underway.
The current, high level of insecurity in Darfur was confirmed by the head of the U.N.'s Department of Peacekeeping Operations Hervé Ladsous, who told the U.N. Security Council on April 6 that intensified fighting since January in the Jebel Marra—including continued aerial bombing—had resulted in a rapidly worsening security situation and large-scale displacement in Darfur. Security in other parts of Darfur also remained fragile, he said, because of intertribal tensions, the proliferation of arms and the presence of militias, which had led to a rise in criminality and banditry against civilians.
Sudan's narrative is in sharp contrast to the view from the U.N. and Washington. President Bashir, who is indicted by the International Criminal Court for genocide, war crimes and crimes against humanity, has just completed a tour of Darfur to campaign for the referendum. Bashir's message was that the war in Darfur was over, apart from a few small pockets of resistance. After the referendum, there would be no more talks with the rebels, IDP camps would be closed and there would be no need for international peacekeepers or relief agencies. In a rare interview with the BBC, a defiant Bashir dismissed allegations of aerial bombing and torching of villages as baseless and U.N. estimates of the number of displaced people as greatly inflated.
The government's critics believe that it wants to divide Darfur as a way of controlling the region more effectively and weakening its political power and identity. Keeping the status quo may be popular among those tribes who benefit from the new state structures and tribal enclaves but is seen by the majority tribe in Darfur, the Fur tribe, as an attempt to weaken them.
Rebel and opposition groups urged their supporters to boycott the referendum. Many IDPs refused to participate and there have been big protests in some of the camps, particularly Kalma. As the ruling party controls the state apparatus, particularly the powerful National Intelligence and Security Service, it is believed in opposition circles that—as in the April 2015 national elections—the result of the poll will be engineered to reflect whatever outcome it wants.
What would help Darfur to move forward is not an ill-timed referendum that will do nothing to remedy years of suffering caused by the conflict but a comprehensive political solution that addresses the root causes of the conflict in Darfur and Sudan's other conflict-affected areas. There is an urgent need for a lasting cessation of hostilities, immediate humanitarian access and a genuine all-inclusive National Dialogue which would enable all Darfuris and other Sudanese citizens to express their views on how their country should be governed and how to mend its social fabric. Such a political solution is still proving elusive.
Dame Rosalind Marsden is an associate fellow at Chatham House and was previously the British ambassador to Sudan (2007-10) and the EU special representative for Sudan and South Sudan (2010-13).