South Africa Loses Appeal Over Sudan President Al-Bashir Arrest Warrant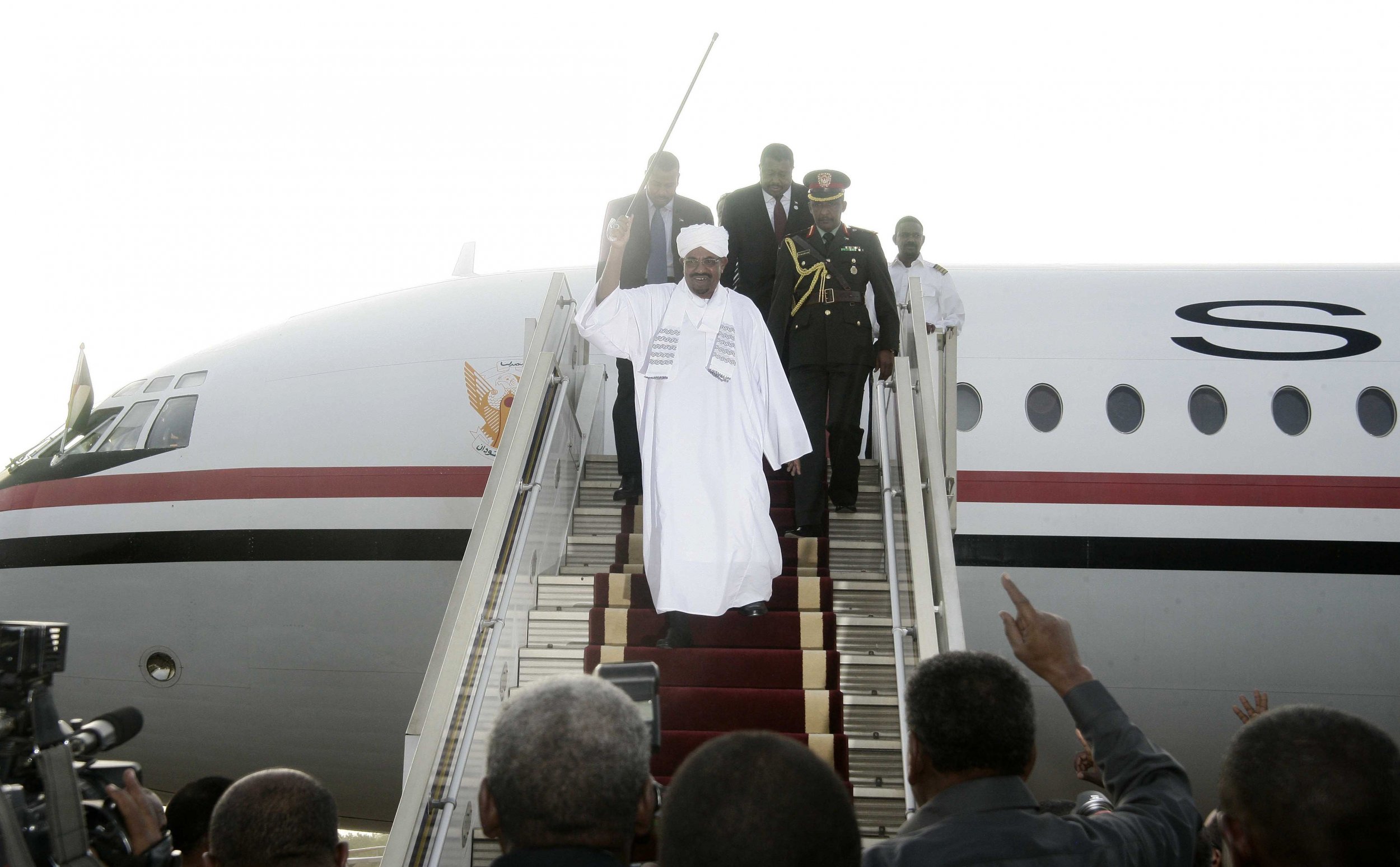 Updated | South Africa's Supreme Court rejected an appeal by the government on Tuesday and ruled that Sudanese President Omar al-Bashir should have been arrested in the country in 2015.
Bashir, who visited South Africa for an Afr tican Union summit in June 2015, is subject to an arrest warrant issued by the International Criminal Court for crimes against humanity and war crimes linkedo the conflict in Sudan's Darfur region. He denies the charges.
A court in the South African capital Pretoria ruled on June 14 that Bashir should not be allowed to leave the country until an application calling for his arrest had been heard, but Bashir later left South Africa. The South African government had applied to the Supreme Court to have the ruling overturned, arguing that all delegates attending the summit were subject to diplomatic immunity.
Ruling on Tuesday, the Supreme Court rejected the government's appeal and said that its failure to arrest Bashir "was inconsistent with South Africa's obligations in terms of the Rome Statute...and unlawful," according to Reuters. The Rome Statute is a treaty setting out the crimes that fall within the ICC's jurisdiction, which South Africa signed in 1998.
A spokesman for South Africa's justice department, Mthunzi Mhaga, said the government would consider the ruling before deciding whether to appeal to the constitutional court, which is South Africa's highest jurisdiction. The ruling African National Congress has said that South Africa should withdraw from the ICC, which it accused of favoring powerful Western nations over African countries.
The escape of Bashir from South Africa was seen as an indictment of the flaws of the ICC, which has no power to enforce its own arrest warrants and relies on the compliance of its members. The court has so far failed to prosecute any heads of state, although former Ivory Coast President Laurent Gbagbo is currently standing trial for crimes against humanity, relating to violence in the West African country following the presidential election in 2010.
An estimated 400,000 people have been killed and more than 2.5 million displaced in the Darfur conflict, which has been declared a genocide by the U.S. Congress. Bashir became the first sitting head of state to be indicted by the ICC when his arrest warrant was initially announced in 2009.
This article originally incorrectly stated that the United Nations considers the conflict in Darfur to be a genocide. The U.N. has not referred to the Darfur conflict as a genocide. The U.S. Congress has declared the Darfur conflict to be a genocide.