Why Did The CW Cancel 'In the Dark'?
In the Dark has been canceled by The CW – one of the nine shows thats the network has brought to an end this year (alongside Batwoman, Legends of Tomorrow, Legacies, Dynasty, 4400, Charmed, Naomi and Roswell, New Mexico).
The CW will still air the upcoming Season 4 of In the Dark starting from June 6, meaning that the show will likely come to an end in fall 2022.
In the Dark's cancellation comes as The CW is undergoing some big changes that almost certainly contributed to the decision to end the Perry Mattfeld-starring series.
Here's what led to In the Dark (and the other eight shows) being canceled.
Why Was 'In the Dark' Canceled?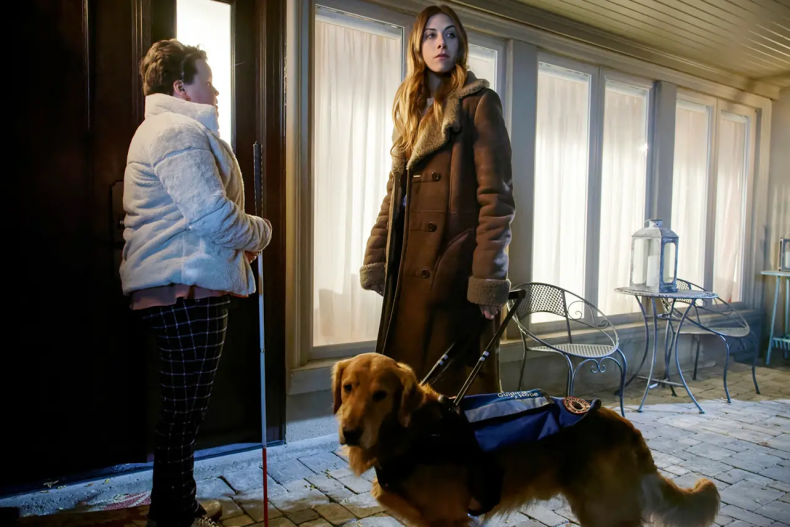 The decisions that led to the cancellation of In the Dark began way back in 2019, when the deal between The CW and Netflix ended.
Previously, all CW shows came to Netflix in the U.S. eight days after their season finales aired, and many shows like Riverdale aired in other territories weekly as Netflix "Originals." Though shows that debuted before 2019 continue to come to Netflix (and remain popular on the site), every show that premiered after that date does not.
The Hollywood Reporter wrote that that deal netted the network $1 billion, making The CW profitable despite its viewing figures being lower on average than those of ABC, CBS, Fox and NBC.
Why did this deal end? Because The CW is owned by Warner Bros. Discovery and Paramount, both of which wanted The CW shows for the streamers they were planning in 2019—the streaming services that became Paramount+ and HBO Max.
This meant, however, that they lost the revenue from Netflix. Without that (per The Hollywood Reporter) they are both looking to sell their stake in the company—and as part of that, they are leaving plenty of gaps in the schedule to allow prospective buyers to be able to quickly put their stamp on the network with whatever programming they choose to fill these slots with.
Unfortunately for In the Dark fans, the show was one of those that the network is ending as part of this. The show was already considered as what is called an "on the bubble" show, meaning that its future was uncertain. As such, when Paramount and Warner Bros. Discovery decided they needed to ax a significant amount of CW shows, it was always likely to be on that list.
In the Dark Season 4 starts Monday, June 6 at 9 p.m. ET on The CW. Seasons 1 to 3 are streaming now on Netflix