'Dark Side of the Ring' Season 2: Chris Jericho Talks Chris Benoit, Not 'Glorifying a Murder and the Hall of Fame
Vice's Dark Side of the Ring series, which dives deep into the people and stories in professional wrestling, was one of the most eye-opening and provocative pieces of television in 2019.
Now, the series returns for a second season with a premiere chronicling the murder/suicide of Chris Benoit and his family. The two-part episode—which airs on Vice TV on Tuesday—will certainly have wrestling fans talking about a man and family whose name has otherwise become taboo in the industry.
In June 2007, police found Benoit, his wife Nancy and their 7-year-old son Daniel dead in their Fayatteville, Georgia, home. Details of the incident were not revealed until days later when it was confirmed that Benoit killed his wife and child before committing suicide. Authorities eventually found higher-than normal testosterone levels in Benoit's toxicology report, which led to media scrutiny of the WWE and an investigation by the federal government.
Dark Side of the Ring will cover the events leading up to that weekend in 2007 in a way that's never been done before. And whether that lets wrestling fans and those in the industry become more comfortable talking about the in-ring aspects of Benoit's career, according to former WWE and AEW champion Chris Jericho, it doesn't matter as the work and stories speak for itself.
"It's one of those things where it doesn't matter if it alleviates it. It's more important to tell the story from the perspective of the people who were involved directly with it," Jericho told Newsweek. "And that's why it's such an important show if you believe in the history of wrestling or want to know more about what happened."
The two-part Chris Benoit episode will include testimonials from Jericho, Dean Malenko, Chavo and Vickie Guerrero and many more—all of whom were in the wrestling industry alongside Benoit and were close to Chris and his family.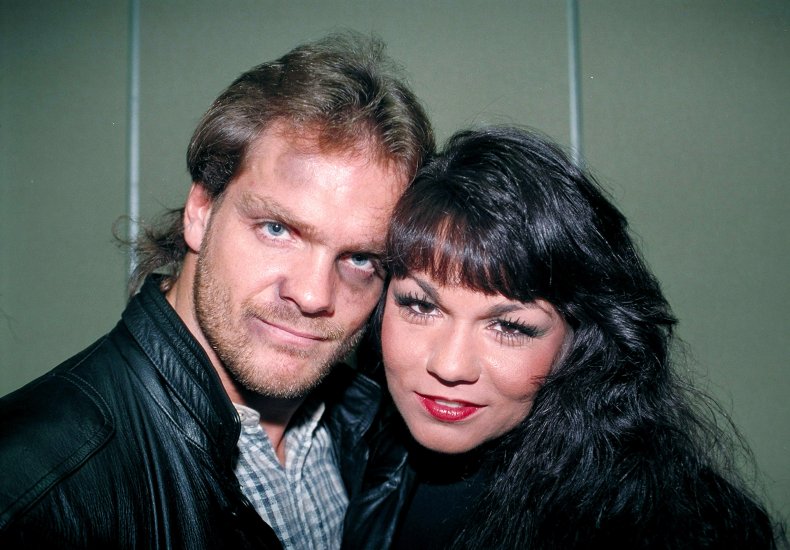 Vice put out the first part of the Benoit episode to watch for free on its YouTube channel, so fans can already see how close Benoit and fellow wrestler Eddie Guerrero were. In fact, Jericho feels the relationship between Benoit and Guerrerro, and how intertwined their careers were, is an interesting story in itself. Jericho and those involved in the series believe the "core" of the first part is about friendship and how the death of one ultimately led to the other.
"There's a story there that needed to be told. It's important to show the human side of those things," Jericho explained. "Was it hard to talk about? Yeah. Was it important for me to be involved? Absolutely. It's something that I wouldn't have done if the other people weren't involved in it. They had their say and get to explain how they feel and it gives some sort of closure as well."
Jericho got on board with the Benoit documentary after Chavo Guerrerro asked him to be a part of it. He acknowledges that the star power his name has will hopefully bring more eyeballs to the product, but he feels the biggest stars of the season premiere are David Benoit, the 27-year-old son of the deceased wrestler, and Sandra Toffoloni, the sister of Nancy Benoit.
Both give incredible accounts of their lives in the Benoit family. David was Chris' first son from a previous marriage, but loved his stepmother and half-brother Daniel, while Sandra knew Nancy better than anyone. She gives viewers a look into her sister's life before and during her marriage to Benoit.
Jericho brought David and Sandra together a few years ago, which is covered in the documentary, and they became the linchpins of the project.
"No one will ever understand what they went through other than those two. I was glad I was able to bring them together," Jericho said. "They have a friendship that was able to last to this day. The fact that both did Dark Side of the Ring was incredible and I'm happy for that. I think those two need each other to lean on and share feelings that no one else really ever shares the amount of losses they had."
"If it was anyone else that wasn't Chavo Guerrero I would have said no. But when Chavo said what the plan was I was all for it because he was just as close to Chris and Eddie as I was," Jericho said. "And then I was able to bring Dean Malenko, and David and Sandra were involved. There's no way I wouldn't have done it once I found out they were involved. There's no way I wouldn't have done it once I found out all these people who were super close were involved in it to tell the story the right way."
But as Jericho puts it in the opening minutes of part one, Dark Side of the Ring is not "glorifying" the murder.
"We were talking about Benoit's career, you have to separate the two. Especially for me, who was so intertwined with him," Jericho said. "When I decided to talk about [Benoit's] brilliance in the ring it had nothing to do with how I feel about what he did in the last weekend of his life. Some people get, 'You can't mention that,' but I can and I will and if you don't like it then don't listen. Because I was involved with so many parts of his career and I had some of my best matches with him. If I feel like talking about it in a positive way that's my right as a performer, as a friend of Chris, and as a peer."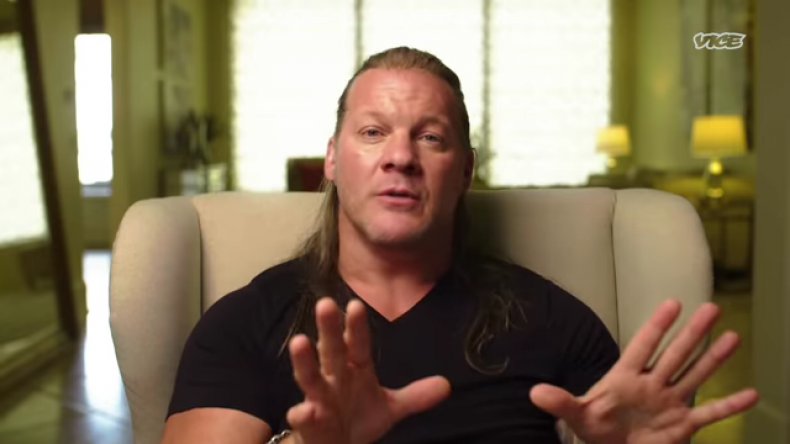 Jericho and Benoit wrestled together for more than 10 years in Japan, WCW and in the WWE. The former champion believes some of his greatest matches were with Benoit and that they helped his career. But Jericho admits that it's hard to think about those without thinking of the tragedy—still, he said, you have to try and separate the two, especially for future wrestlers who want to learn.
"There's no doubt that the guy was one of the greatest performers of all-time and there's going to be people who watch his matches for inspiration and that's ok," Jericho said. "I think that those generations will always watch Benoit in the same way that generations watched Dynamite Kid and other wrestlers that he watched. I wish I wrestled like Benoit. I'm good at a lot of things, but he was good at everything in the ring. Eddie too. That's why both of those guys had such mirror careers. They are both so great at what they did. There are so many similarities, the only difference is that Eddie's death is 'critically acclaimed' and the other ... you can never say his name ever again."
Jericho finds some irony in the tragedy because all Benoit did was watch wrestling and want to be a wrestler, and his actions did a lot of harm to the business.
When details of the murder/suicide came to light, WWE and wrestling as a sport were under fire. Benoit's toxicology report came back with high levels of testosterone suggesting abuse of steroids and other stimulants, and after his brain was donated to science it was revealed that he suffered from an extreme case of Chronic Traumatic encephalopathy (CTE).
News outlets and the government were calling for changes.
"It definitely changed wrestling. At the time, with all of the speculation and the government getting involved, it could have gone down on the WWE, easily. Look how quickly the government is shutting things down now, they easily could have shut down the wrestling business due to all the stimulants and drugs Chris was on," Jericho said. "Thankfully, [WWE] were able to change it around and learn something after this happened. We learned about CTE, the effects of it, spot it earlier, and how to deal with it."
Chair shots to the head, which Jericho said were a "badge of honor" in the '90s, are outlawed in most wrestling promotions, and more strict drug, heart and concussion testing was implemented, which Jericho says never existed before Benoit and Guerrerro died.
And aside from new technology popping up, Jericho believes nothing more can be done about the drug and concussion testing. He says health is everything in the AEW and WWE, and there's so much testing that you aren't able to take Advil without a prescription.
"If there's any positive to all these horrible negatives, it's that their deaths did make the business safer for the guys involved. That's an important lesson that we did learn about it," Jericho said.
While Jericho believes separating Benoit and his in-ring career is necessary to talk about how great of a wrestler he was, it shouldn't be honored in, say, the WWE Hall of Fame.
"Will Chris Benoit ever get into the Hall of Fame? Absolutely not, nor should he. There's too much baggage to discuss. But if you're looking from a professional and ability standpoint, he's one of the greatest of all time," Jericho said.
However, Jericho believes another Benoit should get in for her contributions to the industry as one of the most successful managers of the '80s and '90s. Nancy Benoit would manage some high-profile names such as Kevin Sullivan, The Sandman, and was a part of two iterations of The Four Horsemen as "Woman."
"Nancy had a great career before she ever met Chris. She was great at what she did and it gets lost in the shuffle because people always focus on her death. But when you focus on her life she's the one career that should go into the hall of fame because she deserves it," Jericho said. "All the baggage will make it hard for her to be in, but I still think the right thing to do is put her in. She deserves that as a person and a professional."
The career and tragedy of Chris Benoit will continue to be told, but Jericho feels after Dark Side of the Ring, he doesn't need to talk about it anymore. He's written about it in his books, talked about it on his podcast and now this.
"To talk about it on camera gives it a different vibe, cathartic in a lot of ways and put a cap on it in a lot of ways. There's no reason for me to talk about this in-depth again because I've written about it, spoken about it on audio and now I've been seen on camera talking about it," Jericho said. "This is the full circle closure necessary for me to move forward."
Dark Side of the Ring Season 2 premieres Tuesday, March 24 at 9 p.m. on Vice TV.