Dave Chappelle's George Floyd Special: How to Watch '8:46' Online
George Floyd is the subject of a new Dave Chappelle special for Netflix—and the outspoken comedian does not hold back.
Titled, 8:46, the special is a scathing commentary on the death of the late Floyd, the ensuing protests, and examining of race relations in America.
As the show took place after recent events, it has been given a quick release by the streaming giant. Here's how to watch it now.
How to watch Dave Chappelle's George Floyd special online
Although it was released by Netflix, 8:46 is not available to stream on the platform. Instead, viewers can tune in for free via YouTube.
Viewers can simply search 8:46 - Dave Chappelle on YouTube to watch on Netflix's comedy channel, Netflix is a Joke. No Netflix account or YouTube premium accounts are required to watch.
What happens in Dave Chappelle's George Floyd special?
Taking the format of a traditional stand-up comedy show, Chappelle's commentary on recent events are not your typical haha jokes.
A quote from Chappelle under the video reads: "Normally I wouldn't show you something so unrefined, I hope you understand."
He opens with: "It's hard to figure out what to say about George Floyd, so I'm not going to say it yet," before later adding: "I got to tell you, this is like the first concert in North American since all this s*** happened, so like it or not, it's history. It's going to be in the books."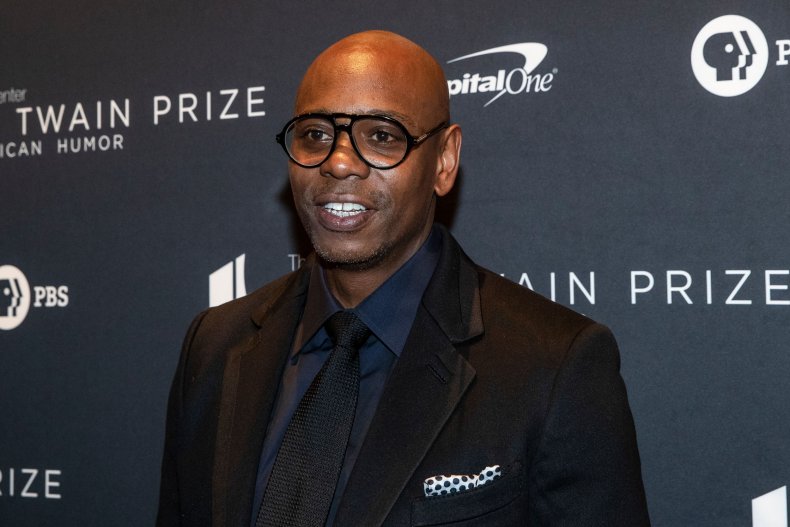 Filmed in front of an outdoor, mask-wearing audience on June 6 in in Yellow Springs, Ohio, 12 days after Floyd died in Minneapolis after police officer Derek Chauvin knelt on his neck, Chappelle speaks on police brutality racism and calls out right-wing pundits, Candace Owens and Laura Ingraham.
8:46 is the length of time Chauvin knelt on Floyd's neck before he died. The number is also significant to Chappelle because it's the time he was born at, as he explains in the special.
Chappelle's searing discourse also includes moments of levity. He lashes out at celebrity culture and Hollywood being asked to speak out about the protests, "do we want to see a celebrity right now? Do we give a f*** what Ja Rule thinks?"
The Emmy-winner also touched on the death of Trayvon Martin and the police killings of Philando Castile, Eric Garner, Michael Brown and John Crawford.
The 27-minute video includes a note to a link on how viewers can support the Equal Justice Initiative.
8:46 is available to stream on YouTube for free now.