Dave Chappelle's SNL Monologue Mocks 'Racist' but 'Hilarious' Trump, White Men and Women Wages After Biden Wins Presidency
In his post-election Saturday Night Live monologue, comedian Dave Chappelle mocked "racist" but "hilarious" President Donald Trump, white men and women's wages hours after President-elect Joe Biden was declared the winner of the 2020 election.
"Now Trump is gone. People don't like them but I thought the guy was at least an optimist," Chapelle said. "Called the Coronavirus the kung flu.' I see it you racist, hilarious son of a bitch. I was supposed to say that not you. It's wrong when you say it."
After recounting a story that involved his Ohio neighbors complaining about the noise from his comedy shows during the pandemic, Chapelle said the complainer "had that twang in his voice."
"You know when you hear that twang and you think, 'Oh, I know he doesn't wear his mask.' I don't know why poor white people don't like wearing masks. What is the problem? You wear a mask at a klan rally. Wear it at a Walmart too."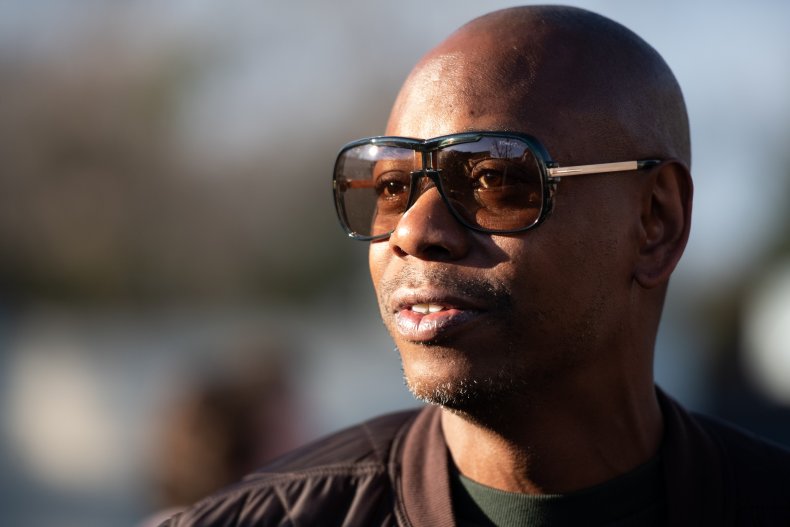 Chappelle also mocked Trump's handling of the coronavirus outbreak and women's wages. "I saw him at a press conference one time trying to guess the cure of the coronavirus in front of the whole world," the comedian said. "'What about a very powerful light directly in the body.' This man can suggest that I put sunshine directly in my body. Oh that's insane."
"'What about some bleach, some bleach directly in your body.' Oh boy, the Secret Service is gonna have to childproof the White House now, he's trying to drink the bleach... Scariest part about that? One of the leading virologists in the world was sitting as close as you are to me and she just watched him say it. It was crazy, her face was looking like he might be right," he continued. "That's why, that's why, that's why women make half. I don't know what it is. Half. Maybe 70%. Whatever it's too much."
"I'm sorry Lorne, I thought we were having a comedy show. It's like a woke meeting in here," Chappelle added. "After all that, you know what Trump did after all that stuff? He went out and got the coronavirus."
The comedian hosted the post-election SNL episode in 2016 after President Donald Trump defeated then-Democratic candidate Hillary Clinton to win the White House. At the time, Chappelle wished Trump luck and said that he's "going to give him a chance." The comedian admitted that he was staying at one of Trump's hotels and joked, "I don't know if he'll make a good president but he makes a swell hotel suite."
One year later, in 2017, Chappelle told an audience at a comedy show in New York City that he was wrong to urge Americans to give Trump a chance. "I was the first guy on TV to say 'give Trump a chance.' I f—ed up. Sorry," he said.
Media organizations declared Democrat Joe Biden victorious in a tight race against the Republican incumbent on Saturday morning after maintaining a lead in Pennsylvania. Trump indicated that he will not concede the election to Biden and has threatened "unspecified legal challenges."
Biden on Saturday night gave his first speech as president-elect with Vice President-elect Kamala Harris in Wilmington, Delaware, his hometown. During the address, Biden appealed to Trump's supporters and urged American to "give each other a chance."
"It's time to put away the harsh rhetoric, lower the temperature, see each other again, listen to each other again," he said. "To make progress, we have to stop treating our opponents as enemies. They are not our enemies, they are Americans."
Celebrations erupted across America throughout the day with Biden supporters seen dancing in the streets with bottles of champagne. Trump shared a tweet claiming election fraud on Saturday afternoon. The post was immediately flagged by the social media network for containing a "disputed" claim.