Police Training Seminar Canceled After Uproar at 'Killology' Speaker
A law enforcement training seminar in Michigan has been canceled following concerns about comments a former Army ranger, scheduled to speak, had made about fatal police shootings.
Lt. Col. (ret) Dave Grossman, 64, was scheduled to be one of the keynote speakers at the Michigan Association of Chiefs of Police (MACP) event due to take place at the Oak Pointe Church in Novi, northwest of Detroit on May 26 and 27.
In his biography on his website, Grossman is described as the director of the Killology Research Group. It describes killology as the study of "the reactions of healthy people in killing circumstances," such as police and military in combat "and the factors that enable and restrain killing in these situations."
But videos of comments he had made previously have circulated online, raising alarm. In a video that recently went viral, Grossman tells a class that police have "the best sex" after shooting a "bad guy."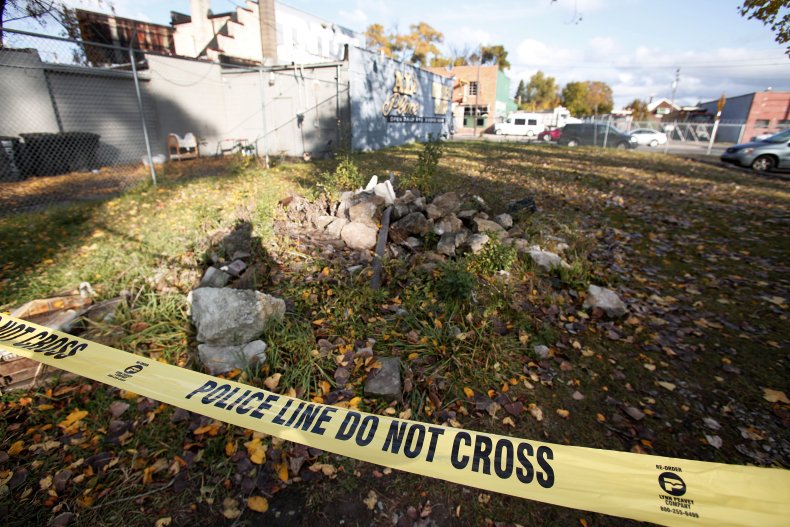 Walter Crider, who has retired from the Michigan State Police, who saw three of Grossman's seminars, told Click on Detroit: "When we talk about creating situations of killing, that's just not appropriate."
The controversy comes amid public scrutiny over police killings, following the guilty verdicts handed to former Minneapolis police officer Derek Chauvin, who killed George Floyd last year.
Robert Stevenson, MACP executive director said that the training session was intended to outline issues of Post Traumatic Stress Disorder (PTSD) that some officers felt after killing someone. Stevenson said one Dearborn police officer had taken his own life in 2020 after shooting dead a man five years earlier, the Detroit Free Press reported.
However, after receiving complaints about Grossman, Stevenson told the publication on Monday: "We just decided it's prudent to cancel it for now."
He said that the training "wasn't meant for the line officer," but was aimed at police chiefs and executives dealing with how to cope with fatal police shootings.
"Suicide's a problem," Stevenson said. "So that was what we were having him talk about. I mean, he does have a military component, but that that's not applicable to the civilian side."
"My hope is that I can put Col. Grossman's people in touch with the people that have objections and they can find out what he's really teaching and address their concerns," he added.
Oak Pointe Church said in a statement it would not host the MACP event because that "our mission of 'making disciples to know Jesus and make Him known' is not in line with one of the speakers in question."
In an emailed response to Newsweek, Grossman said that the viral clip had been "cut and spliced, and shuffled in sequence."
As such, he said it was taken out of context from a full-day presentation in which he described "the normal biological backlash from fight-or-flight (sympathetic nervous system arousal) to feed-and-breed (parasympathetic nervous system arousal) that can happen to anyone in a traumatic event."
He said that "killology" was based on his book On Killing and was "not about teaching people to kill—it is about understanding the factors that enable and restrain killing in our society."
He said he taught "a form of mindfulness, including a breathing exercise to stay focused and to control stress," and that his training "greatly reduces the probability of inappropriate use of deadly force."
Grossman also said his expertise is sought out by many and has been demonstrated by over a dozen books he had published, as well as peer-reviewed articles on aggression and violence.
"I teach about the science and research of what the mind and body goes through, in a life-and-death event. Then I teach them a form of self-care by explaining what will happen after the event, how it can become PTSD, and how to prevent that from happening," Grossman said.
Update 4/29/21, 11:20 a.m. ET: This story has been updated to include a response to Newsweek from David Grossman.