Dave Portnoy Announces Barstool Fund to Aid Small Businesses Impacted by COVID
As businesses struggle to stay afloat amidst the COVID-19 pandemic, Barstool Sports founder Dave Portnoy wants to do his part in helping. On Thursday, he announced that he's launching "The Barstool Fund" to help small businesses keep their doors open.
In a video he tweeted out, Portnoy said that it was setting up the $500,000 fund to try to help restaurants get to the next month until the coronavirus pandemic ends.
In the video, he said that he wants to give people a "fair chance to run [their] business" and get through the pandemic. "These people aren't going out of business because they're not successful or not making money, it's because they have no other choice. It's because they've been dealt a hand that nobody could play," he said at one point.
Portnoy has been a frequent critic of orders to force New York City restaurants to stop indoor dining due to the pandemic. On December 11, he posted a video on Twitter ranting about the city's ban on indoor dining, blaming politicians for struggling businesses to not be able to earn money.
In the fund's announcement, Portnoy remained critical of politicians, saying they could do much more to help than they're currently doing.
"Is it the best plan? No. The best plan is the government getting off their ass and issuing relief-billions of dollars-to these small business owners who are losing their livelihoods and have no recourse, no way to save it through no fault of their own. Billions of dollars: that's the solution," he said.
Portnoy said the model for restaurant that were eligible was Borelli's in Long Island, which has struggled during the pandemic. Frankie Borelli, the restaurant owner's son, is a Barstool producer and the cameraman for Portnoy's pizza reviews. Portnoy said in the video in order to qualify for cash from the Barstool Fund, restaurant owners must still be paying their employees.
"Mr. Borelli—credit to him—who would never want to take a handout in his life, is still paying his employees. He's never shut off his payroll. So, it's like, 'I'm going down with the ship,'" Portnoy said in the video. He also said Borelli's will be the first restaurant that will receive funding.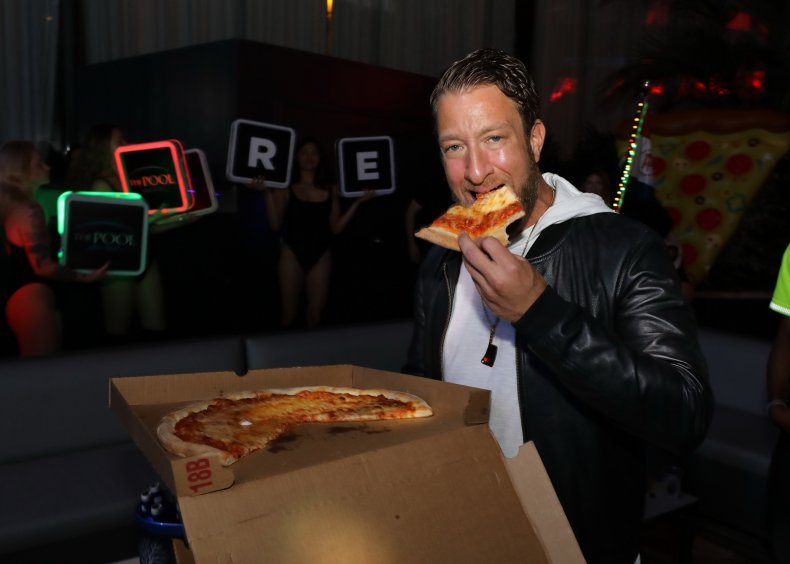 The "Stool Presidente" said outside of paying employees, the fund wants to contribute in any way it can to the small business owners to make sure they stay in business until the end of the pandemic.
While he acknowledges that not every business that reaches out will be able to receive funding, he said businesses that are selected will be given a check on a month-to-month basis depending on where things are in the pandemic.
"What good does it do to help you for two months, then disappear? You go out of business the next month," he said.
After the half a million dollars runs out, Portnoy said that Barstool would set up crowdfunding efforts similar to a GoFundMe to try to keep doors open.
Despite being inspired by New York restaurants needing to cease indoor dining, The Barstool Fund is available to businesses anywhere. The founder encouraged business owners to reach out via an email address setup for the Barstool Fund.
The tone of the video and decision to try to help small businesses strikes a different tone to rants Portnoy had shared over social media over the summer. In June, the internet personality shared a clip where he said that "Cancel Culture [was] finally coming for Barstool." The Stool founder had been criticized in the past for using the n-word in videos and saying that NFL quarterback and activist Colin Kaepernick and terrorist Osama Bin Laden looked alike.
Concluding the video about The Barstool Fund, Portnoy once again acknowledged that the plan wasn't perfect, but said he wanted to help and encouraged small business owners to reach out.
Newsweek reached out to the Barstool Fund via email for comment.