David Bowie Was Going to Appear in the New 'Twin Peaks'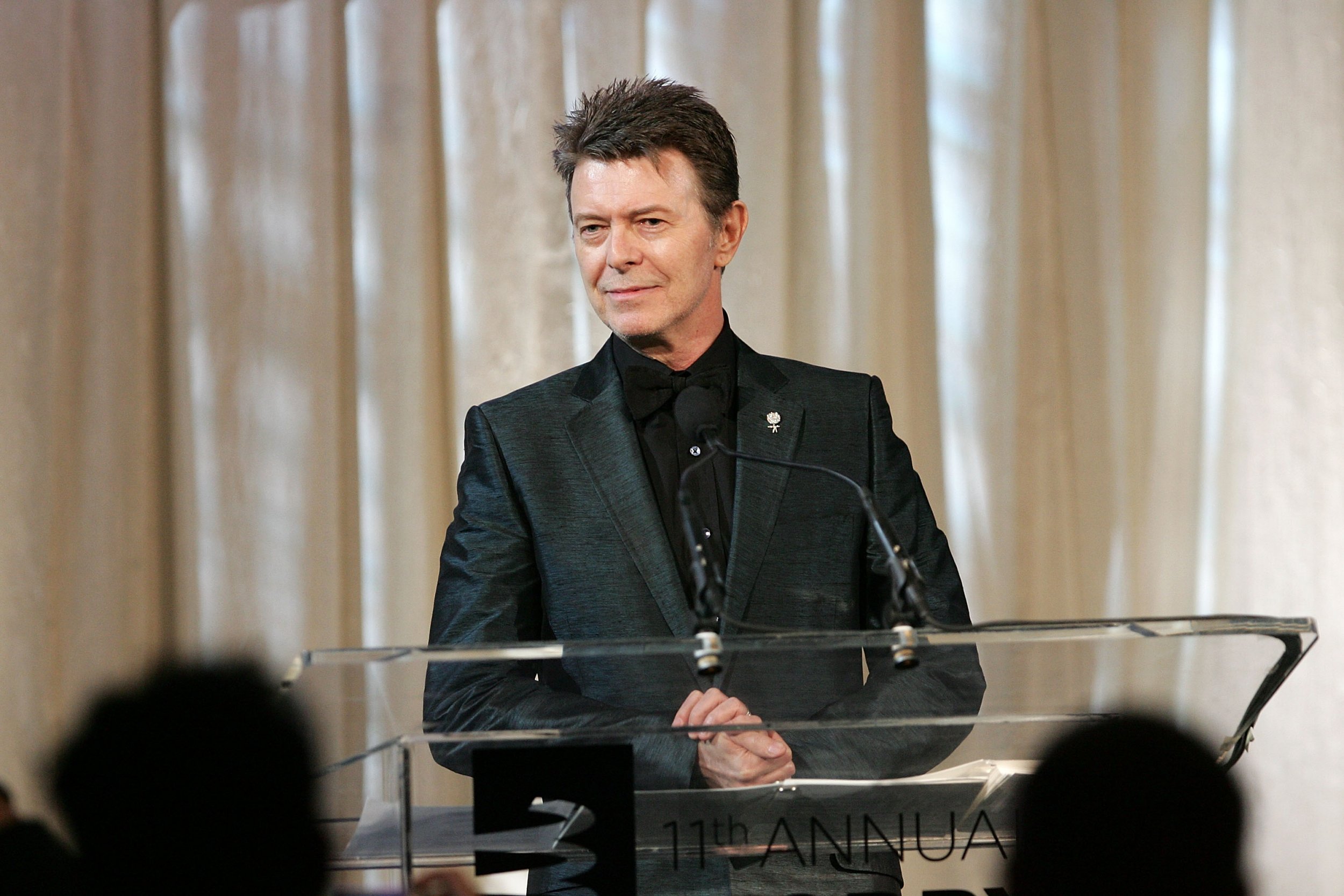 In April, David Lynch and cable network Showtime made waves by releasing a casting announcement for the long-gestating Twin Peaks revival, with no less than 217 stars confirmed to take part. Among them are original series stars Kyle MacLachlan, Madchen Amick and Sherilyn Fenn, as well as newcomers including Michael Cera and Trent Reznor.
One name that would have joined the list, it has emerged, would have perhaps eclipsed the rest in terms of star wattage: David Bowie.
The musician and actor, who died in January following a cancer battle, was due to have a cameo in the show, said actor Henry Goaz, who reprises his role as Deputy Andy Brennan.
Bowie had a small role in Twin Peaks spin-off film Fire Walk With Me in 1992, appearing as Agent Phillip Jefferies in a scene with MacLachlan's Agent Dale Cooper.
Goaz made the revelation to The Dallas Morning News and also revealed details about the anticipated new season of Twin Peaks, which recently concluded filming.
"We only received our lines the morning of shooting. We didn't even receive lines for our entire scenes, only our sides," he said of the secrecy surrounding the show's plot. He added that scripts were shredded straight after the scenes had been filmed.
He continued: "It was magical, heart-wrenching and very tearful at the end. For everyone.To be able to go back to that 25 years later is amazing. We have a very maternal, psychic connection."
Twin Peaks originally aired for two seasons from 1990 to 1991 and became a cult hit with its quirky, supernatural themes. Showtime announced in 2014 that it would revive the show with original creators Lynch and Mark Frost at the helm. It was originally scheduled to air in 2016 but was delayed when Lynch he had left the project over a monetary dispute, he revealed in April 2015 before rejoining the show a month later.
The new season of Twin Peaks is set to premiere in 2017.