David Cameron: Nigeria and Afghanistan 'Possibly World's Most Corrupt Countries'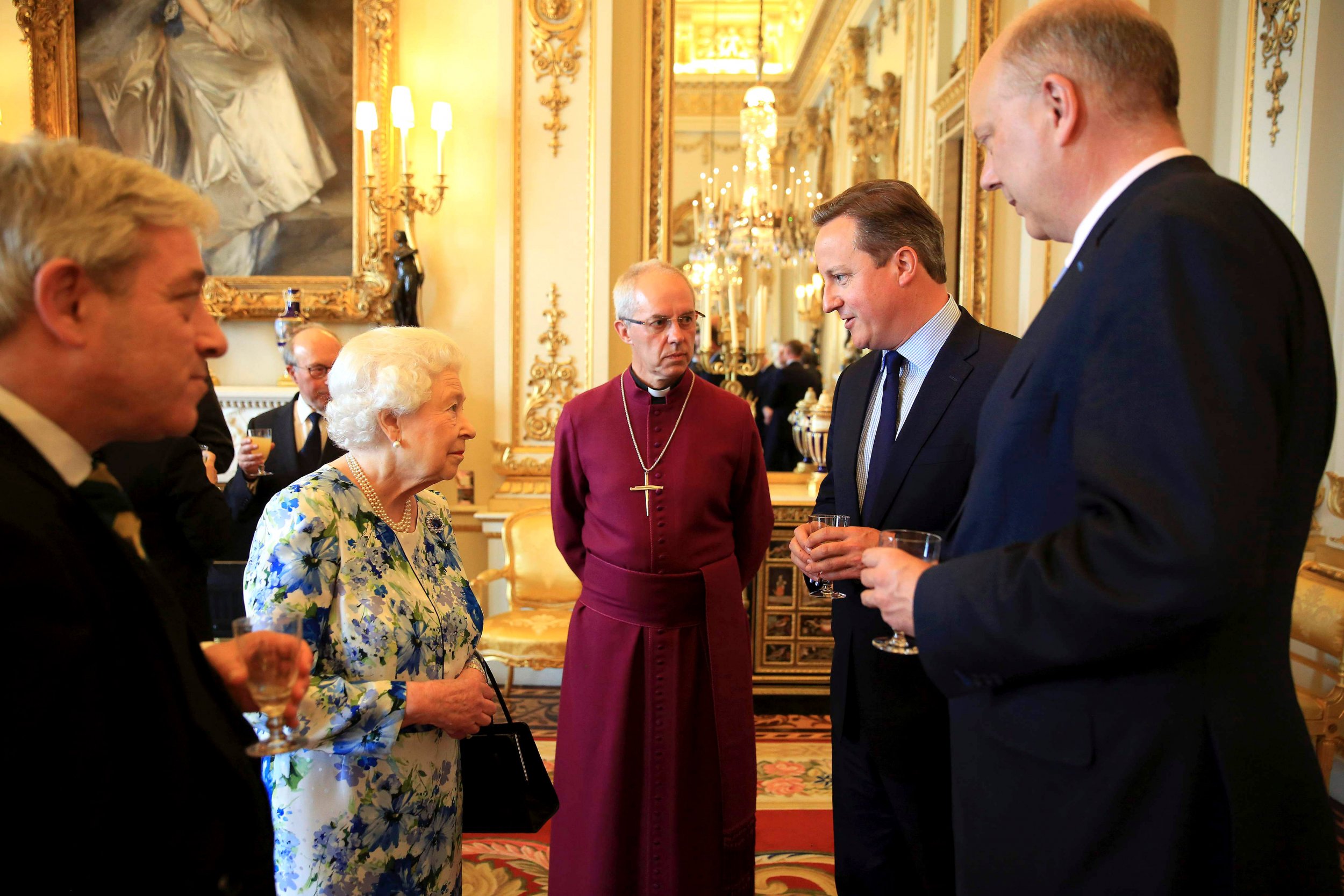 Things could get a bit awkward for David Cameron when Nigerian President Muhammadu Buhari comes to town later this week.
The British Prime Minister is hosting a global anti-corruption summit in London on Thursday where world leaders including Buhari and Afghan President Ashraf Ghani will gather to share ideas on tackling issues around corruption, including corporate secrecy and government transparency.
But in an off-guard moment, Cameron was caught on video addressing Queen Elizabeth II and Justin Welby, the Archbishop of Canterbury, about the conference during a reception at Buckingham Palace to mark the Queen's 90th birthday. And Cameron spoke of Nigeria and Afghanistan in rather unflattering terms. "We've got some leaders of some fantastically corrupt countries coming to Britain," says Cameron. "Nigeria and Afghanistan, possibly the two most corrupt countries in the world."
Welby then intervened in a bid to save face for Cameron, saying: "But this particular president is not actually corrupt," according to Reuters. It is not clear if he was referring to Buhari or Ghani.
The comments are not likely to go down well with Buhari, who has made tackling government corruption a main focus of his administration since his election in March 2015. Nigeria's anti-corruption agency has recovered more than $2 trillion in stolen public funds in the past 12 years, according to the country's justice minister, and Buhari recently petitioned the international community to speed up its assistance to Nigeria in recovering billions of dollars of the West African country's public funds that have been secreted abroad.
Afghanistan is ranked 166th—or second-from-bottom—in Transparency International's 2015 Corruption Perceptions Index , ahead of only Somalia and North Korea in joint last place. Nigeria is ranked 136th in the index.