The David Crosby Guide to the Santa Ynez Valley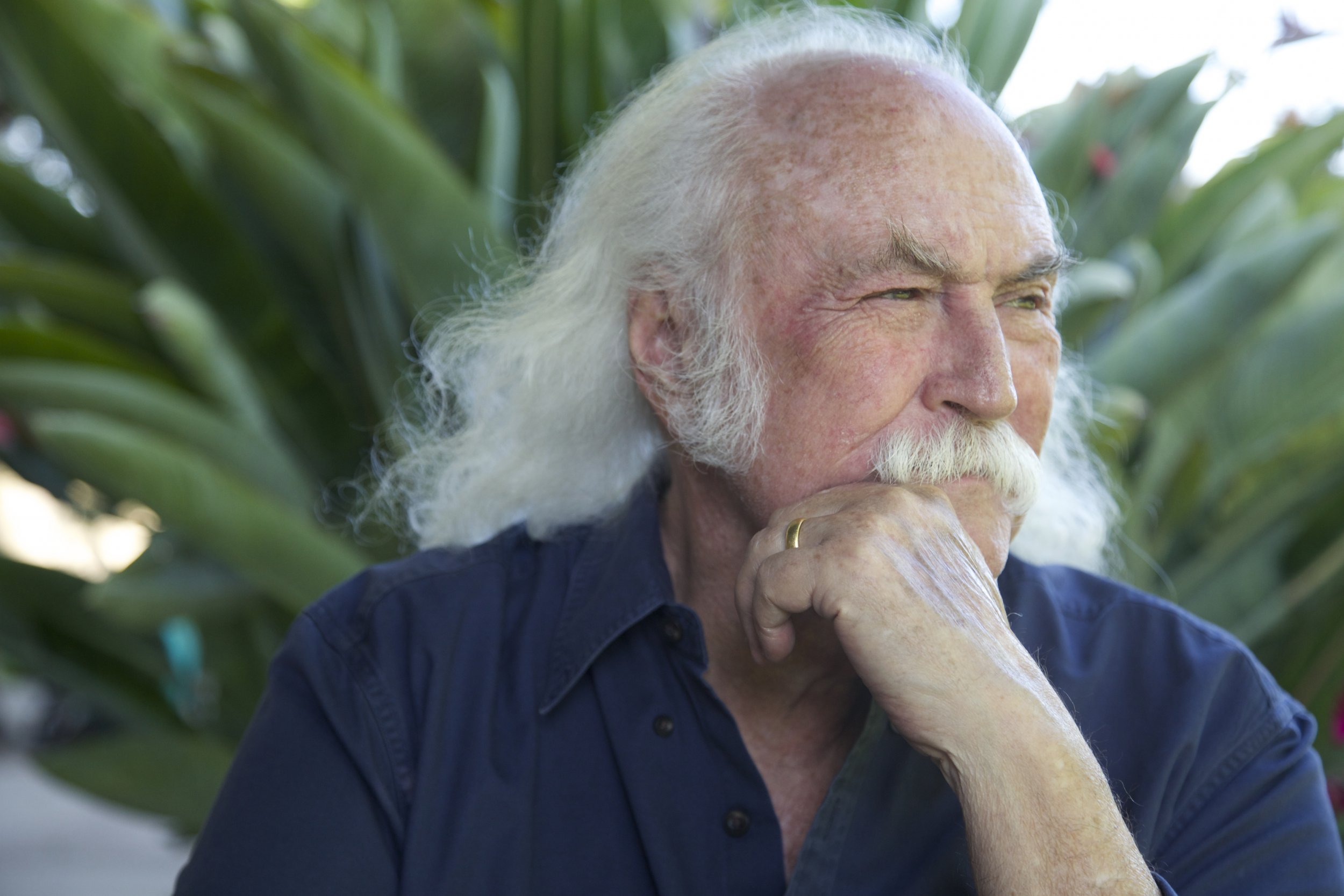 Previously: The Dinosaur Jr. Guide to Western Massachusetts
David Crosby lives in a ranch house in Santa Ynez, California, with his wife and two horses. It's in a bucolic, tourist-friendly valley known for the wine industry, horse breeding and the 2004 film Sideways. He loves it.
"There's no star stuff," says the 75-year-old classic rocker. "There's no TMZ stuff. There's no silliness about my job. Hardly at all. I get to be a real citizen here."
Santa Ynez (population: less than 5,000) is just 30 miles from Santa Barbara, where Crosby grew up and attended Santa Barbara City College before dropping out and later co-founding the Byrds. It's where he wrote the songs for his new solo album, Lighthouse, an intimate set of acoustic songs that Crosby declares to be "one of my best records ever," with lyrics that span from love and loss to the Syrian refugee crisis. ("They're about love and about the world and about the emotional trials and tribulations that we go through," Crosby says, summing up his own record and maybe all of pop music.)
It's also where he spends a whole lot of time tweeting—more than Stills, Nash and Young combined. "I don't answer every question, because some of them are just too dumb," Crosby says of his surprisingly candid Twitter feed. "But I do answer a lot of questions, and people seem to like that. They're amazed that I'm actually talking to them on my own Twitter page." Here are some of David Crosby's funniest tweets:
Crosby took some time out of his schedule to chat about where he'll take you to eat and hang out if you visit him in California. (Please don't visit him without permission.)
La Super-Rica Taqueria (Santa Barbara): "It's a little tiny Mexican restaurant. They don't even have a sign. It's the best Mexican food in town. It's some of the best Mexican food I've ever had anywhere. Julia Child said it was the best Mexican food she'd ever had. It's probably the best restaurant in town. It's not like any places you've ever been."
The Hitching Post II (Buellton): "It's the one that was in that movie Sideways. It's owned by Frank Ostini, who's a really good friend of mine. It looks very ordinary on the outside. It looks pretty ordinary on the inside too. But the food is amazingly good. They have the best artichoke I've ever had anywhere in the world ever. They have the best steaks within a hundred miles."
Lucky's Steakhouse (Montecito): "The best expensive restaurant anywhere near here is a place called Lucky's in Montecito. And it's a spectacular restaurant! It's owned by the guy who owned Lucky Brand Jeans. He wanted to make an American restaurant that was as good as the best French restaurants or the best Chinese restaurants. I take anybody I really love there. All my foodie friends. Anybody that I really love, I take there eventually."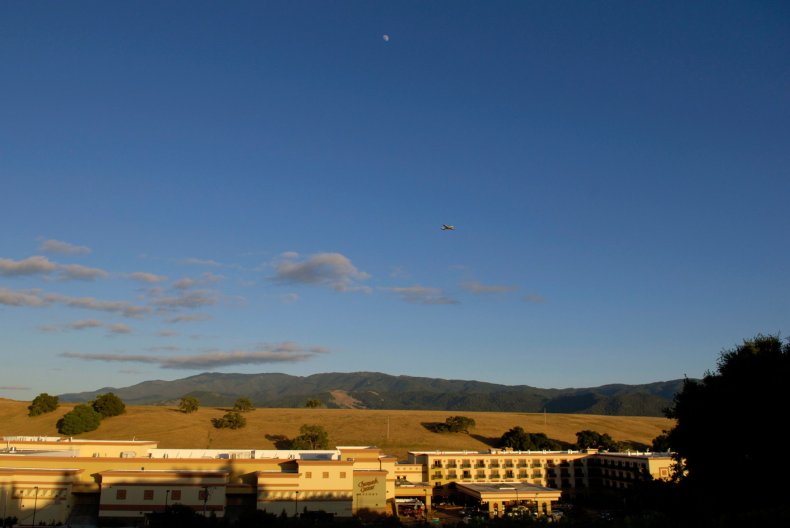 The vineyards: "There are probably a couple hundred vineyards here. It's almost as big as Napa. What people do is they come here and they go on wine tours and taste a whole lot of wine at different vineyards. That's kind of a fascinating thing for tourists to do. I mean, I do it every once in a while. But I'm not, like, a complete wine nut. I just like how it tastes."
The beaches (Santa Barbara): "The one I like to go to isn't open to the public, so there's no point in telling about that one. It's privately owned. The beaches that people can go to are East Beach and West Beach in Santa Barbara and Carpinteria Beach. Those are all fantastic beaches. We got sailing. We got diving. We got whale watching. We got a very nice harbor and a whole lot of boats. So if you like sailing or anything to do with the ocean, we've got that too."
David Crosby's house (Santa Ynez): "It's an adobe ranch house out here in the valley with a lot of trees around it. It's really pretty. We wrote [Lighthouse] here. And we made the demos for it here. This is where I write. I wrote something last night actually. Wrote a whole set of words last night. Woke up around 3 in the morning and—I don't understand how it works, but I'm very grateful."
David Crosby's horses (Santa Ynez): "My wife is [a horse lover]. We have a couple of horses. I used to have a quarter horse named Dudley. And I rode him all the time. When I turned 65, I said, 'You know, Croz, you're getting a little fragile. Maybe if you cut back on that.' So I sold the quarter horse and the Harley-Davidson."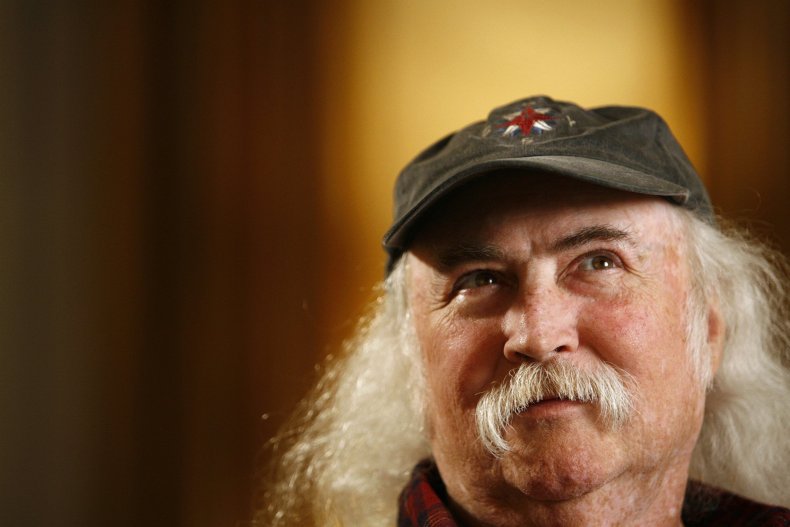 David Crosby's favorite outdoorsy activities: "Not much, 'cause I'm old. I like walking on the beach. And I swim in our pool. I walk a little bit."
Santa Ynez Airport (Santa Ynez): "There's a little airport in Santa Ynez where you can fly gliders. That's a whole lot of fun."
San Ysidro Ranch (Santa Barbara): "There's one [hotel] called San Ysidro Inn that's a stunner. There's a Four Seasons down in Montecito that's a stunner of a hotel! You know how good Four Seasons is. And this is one of their best. These are four-star-, five-star-level places."
Chumash Casino Resort (Santa Ynez)—​the one thing Crosby doesn't like: "The only real fly in the soup here is [Chumash Casino Resort], which I despise. It's a medium-size one. They're just not good neighbors. They're greedy and stupid and shortsighted. Not good people."