David Crosby Mourns Death of Biological Son Beckett With Melissa Etheridge, Dismisses Claims He Was Just 'a Donor'
David Crosby has broken his silence about the death of Melissa Etheridge's son, Beckett Cypher.
The singer-songwriter, 78, is the late Beckett's biological father, having donated sperm to Etheridge and her ex-partner Julie Cypher.
After news of the tragedy broke Wednesday, Crosby responded to a tweet that claimed he was "played no part" in Beckett's life, simply saying: "Not true."
"I respectfully point out, David was their donor. They did not have a son 'with' him. He was Melissa and Julie's child. They raised him. Like most donors, he played no other part," the Twitter user's tweet read.
The Crosby, Stills and Nash singer also replied to a fan who offered condolences, saying: "Maybe it's a test."
Etheridge released a statement on Twitter Wednesday night announcing Beckett had died at the age of 21 after suffering from opioid addiction.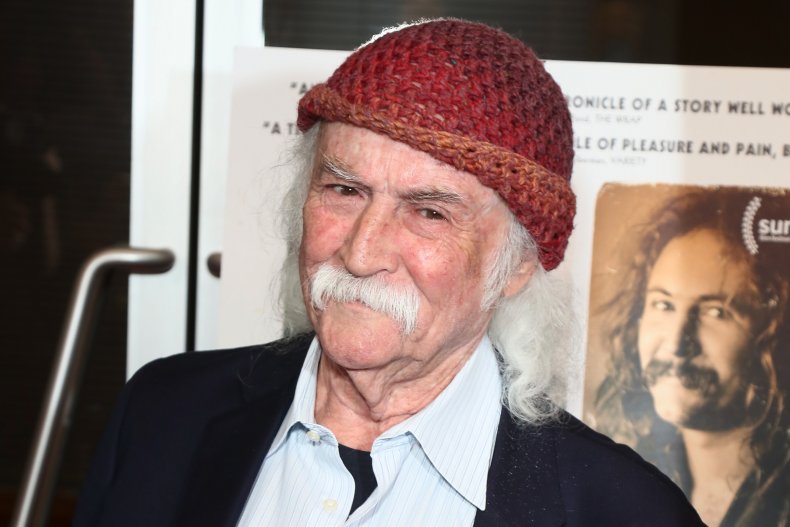 "We're sad to inform you that Melissa's son Beckett passed away and there will not be a Concerts From Home show today. - #TeamME," said a tweet posted by Etheridge's team.
The "Like The Way I Do" singer then added that her "heart is broken."
"My son Beckett, who was just 21, struggled to overcome his addiction and finally succumbed to it today," Etheridge said in a Twitter statement.
"He will be missed by those who loved him, his family and friends.
"My heart is broken. I am grateful for those who have reached out with condolences and I feel their love and sincere grief."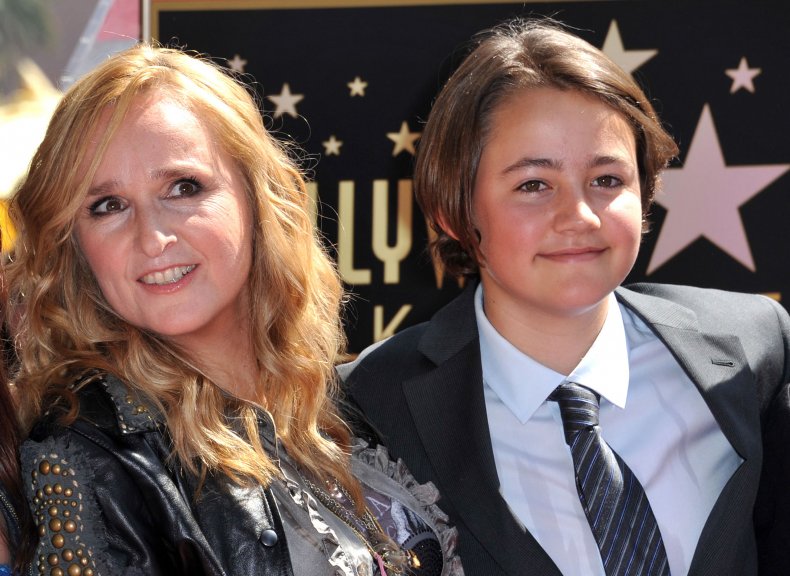 She added: "We struggle with what else we could have done to save him, and in the end we know he is out of the pain now.
"I will sing again, soon. It has always healed me."
Etheridge and former partner Cypher had two children via artificial insemination, Beckett and daughter Bailey, 23.
In an interview with Rolling Stone magazine in 2000, Etheridge and Cypher spoke of their decision to have children.
"Beckett looks just like David, doesn't he?" Etheridge said at the time as the family appeared on the front cover along with Crosby and his wife, Jan Dance.
Etheridge and Crosby appeared on 60 Minutes the same year. "I do not believe that my children will be wanting in any way because they didn't have a father in the home every single day," Etheridge said at the time.
"What they have in the home is two loving parents. I think that puts them ahead of the game."
Crosby has several children including daughter Erika with Jackie Guthrie, daughter Donovan Crosby with former girlfriend Debbie Donovan and a son, Django Crosby, with Dance. He also has a biological son, James Raymond, who was adopted as a child but later reunited with his birth father.
Correction: This story has been corrected to say Beckett Cypher died at the age of 21. A previous version of this story identified his age as 12.