David Dobrik Has Seen Sponsorships Canceled by These Brands Amid Vlog Squad Rape Claims
Brands have severed ties with YouTuber David Dobrik following serious allegations of misconduct and that a member of his group raped a woman.
The allegations surfaced in a Business Insider interview with a woman who claimed Dominykas Zeglaitis, more commonly known as Durte Dom, raped her in 2018.
According to the publication, Zeglaitis, a former member of the YouTuber prankster group the Vlog Squad, allegedly raped the extra when she was too intoxicated to give consent.
At the time the extra, who spoke under the condition of anonymity, was 20 years old, according to Business Insider.
She also claimed events that led up to the alleged rape were filmed on that night by Dobrik and that he used the footage for a consensual "threesome plot" on his vlog.
It came after Dobrik and fellow Vlog Squad member Jason Nash pulled a prank on Seth Francois, who has said what they did was sexual assault, in February 2017.
Dobrik, 24, addressed the allegations in a YouTube video titled "Let's talk" that was published on March 17.
In it, the YouTuber said: "I wanted to come on here real quick and address some conversations that have been going on on the internet...Consent is something that is super, super important to me, whether I'm shooting with a friend or shooting with a stranger."
He also added: "With people in my life that I don't film with anymore, like Dom and the other people that I no longer film with, I chose to distance myself because I don't align with some of the actions and I don't stand for any kind of misconduct. And I've been disappointed by some of my friends and, for that reason, I've separated from a lot of them."
Companies that previously sponsored or collaborated with the star, who has more than 18 million followers on YouTube, have distanced themselves from him after the allegations were published earlier this month.
A Hello Fresh spokesperson told Newsweek: "We can confirm that we are no longer working with David Dobrik or any member of the Vlog Squad and do not have any plans to work with them again in the future."
DoorDash also distanced itself from Dobrik in a statement sent to Newsweek.
A spokesperson for the company said: "DoorDash profoundly condemns the behavior of the Vlog Squad members, and we have terminated our sponsorship of David Dobrik's podcast 'Views'. This horrific misconduct is incongruous with DoorDash's values and does not represent the communities we strive to create. Our thoughts are with all those impacted."
General Mills said in a statement sent to Newsweek: "We are not currently working with him (Dobrik) nor will we engage with him in the future."
EA Sports told E! News on Saturday they "are no longer working with him (Dobrik)."
Dollar Shave Club said in a statement to The New York Times, they had "made the decision to end our relationship and cancel all planned activity" with Dobrik.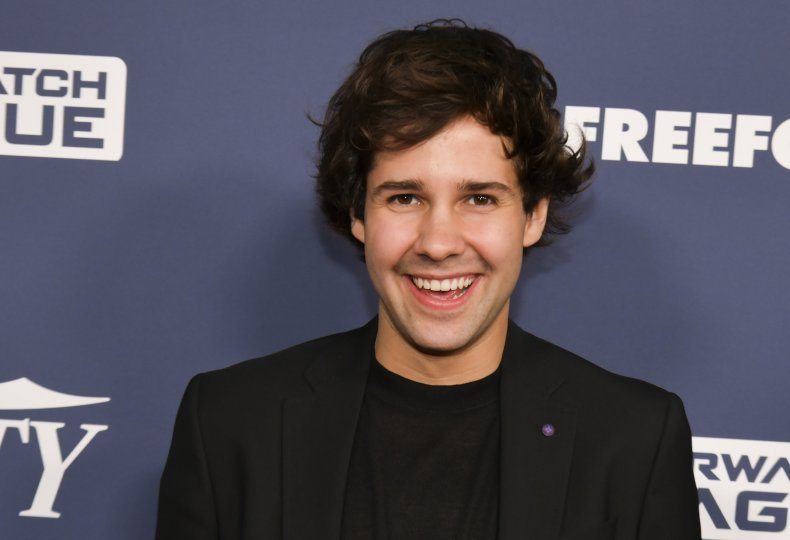 Spark Capital announced it had cut ties with Dobrik's photo-sharing app Dispo in a statement published on its Twitter account.
It read: "In light of recent news about the Vlog Squad and David Dobrik, the cofounder of Dispo, we have made the decision to sever all ties with the company.
"We have stepped down from our position on the board and we are in the process of making arrangements to ensure we do not profit from our recent investment in Dispo."
According to Business Insider, other brands that have severed ties with Dobrik include HBO Max and Audible.
It also reported Dobrik had stepped down from Dispo's board.
Angle City FC, a planned National Women's Soccer League expansion team, announced Dobrik had left the club.
In a March 20 tweet, a spokesperson for the team said: "David Dobrik gave up his ownership in Angel City. We are focused on our future and will continue to build ACFC into a world-class organization."
Newsweek has contacted Zeglaitis, Dobrik and the brands mentioned in this article for comment.