How Donating $500 to Ex-KKK Leader David Duke Caused This Minneapolis Bar to Shut Down
A Minneapolis bar has closed down after employees and events hosts learnt that the owner donated $500 to the 2016 Senate campaign of David Duke, the former leader of the Ku Klux Klan.
Club Jäger shut down after several employees decided they no longer wanted to work for owner Julius DeRoma after learning of his support for Duke, local newspaper the Star Tribune reported on Friday.
According to the local paper, a DJ and club night had canceled gigs after hearing about the donations.
DeRoma's donation was first revealed in a post on Indybay, a community news organization based in San Francisco, which has posted records of donors to Duke's campaign.
Duke, a Holocaust denier who has espoused anti-Semitic views, founded the Louisiana chapter of the KKK in 1974 and served as the organization's Imperial Wizard, a title given to the group's national leader. He was a member of the Louisiana State House of Representatives from 1989 until 1992 and has unsuccessfully run for the U.S. Senate and Congress.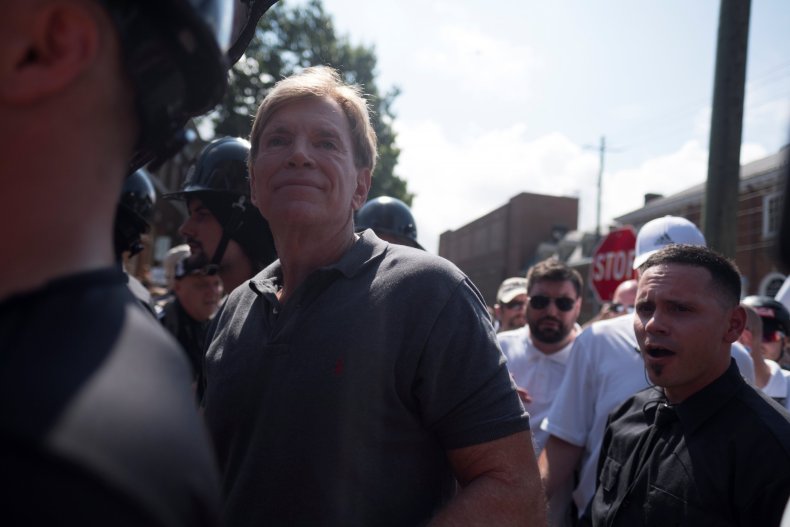 Read more: White supremacists and Islamist extremists have a lot in common
Rob Callahan, a writer who had hosted a trivia night at Club Jäger since 2008, said that some employees walked out after learning of the donation, while others stayed as they had no alternative work. Callahan told the Star Tribune that employees received abusive messages, accusing them of being Nazi sympathizers, and that one female employee was spat on in the street by unidentified men who called her a Nazi lover.
"The people working there didn't want to keep this guy's business operating and continue to face the harassment," said Callahan.
DeRoma told local television station WCCO that his donation was a matter of free speech. In response to the fallout of the revelation, DeRoma said: "Well, whatever. What do you expect, it's basically something that is blown up beyond what it should be."
DeRoma also donated to Trump's presidential campaign in 2016, local newspaper City Pages reported.
The closure followed a similar incident in Santa Cruz, California, where the owner of a Chinese restaurant closed his business after receiving abuse for donating amounts totaling $500 to Duke's campaign.
Roger Grigsby, owner of O'mei Szechuan Chinese Restaurant, told The Mercury News that he had faced "political terror" and an "attack" on his business since his donations to Duke came to light. Grigsby also defended his support for Duke, saying that the ex-KKK leader was an advocate for the "civil rights of European Americans, whites, defending them from attacks against them."
Duke expressed support for Donald Trump's presidential campaign—which disavowed Duke—and has also praised President Trump for his response to racially motivated violence in Charlottesville, Virginia. Trump was widely criticized for blaming both sides for the violence that took place at a white supremacist rally in August, where one woman, Heather Heyer, died after a man drove a car into a crowd of counter-protesters.​