What David Gilmour and Polly Samson Have Said About Roger Waters
Pink Floyd legends David Gilmour and Roger Waters' long-standing feud is still in motion, and Gilmour's wife Polly Samson has now spoken about her husband's former bandmate on Twitter.
The English rock band formed in London in 1965, with Waters, now 79, playing alongside Syd Barrett, Nick Mason and Richard Wright. Gilmour, now 76, then joined in 1967.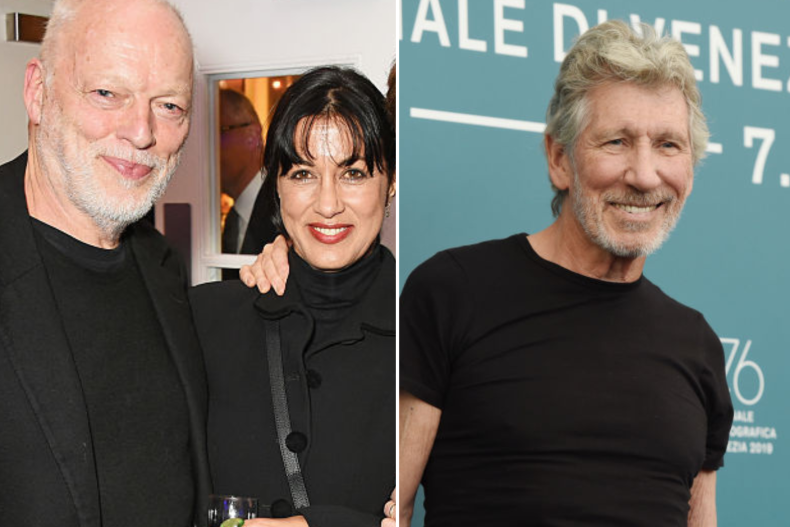 Barrett, who died in 2006, left Pink Floyd in 1968. Over a decade later in 1979, Wright, who died in 2008, also exited, followed by Waters in 1985.
Waters left Pink Floyd due to his differences with Gilmour, and the pair have spent nearly four decades locked in a bitter dispute.
Their clash is now back in the spotlight, thanks to a tweet posted by Samson, and later reposted by Gilmour himself.
Newsweek has everything you need to know about the latest development in Waters and Gilmour's feud.
What David Gilmour and Polly Samson Have Said About Roger Waters
On February 6, 2023, author Samson, who married Gilmour in 1994, posted a scathing tweet about Waters.
She wrote: "Sadly @rogerwaters you are antisemitic to your rotten core. Also a Putin apologist and a lying, thieving, hypocritical, tax-avoiding, lip-synching, misogynistic, sick-with-envy, megalomaniac. Enough of your nonsense."
Gilmour liked the tweet and later posted it to his own page, adding: "Every word demonstrably true."
Newsweek has contacted representatives of Gilmour and Samson for comment.
Waters later took to Twitter and Instagram himself, posting a statement that read: "Roger Waters is aware of the incendiary and wildly inaccurate comments made about him on Twitter by Polly Samson which he refutes entirely. He is currently taking advice as to his position."
Samson's tweet is thought to be in response to a recent interview Waters gave. He spoke of a previous comment he made about Russian president Vladimir Putin being a "gangster," saying he had "changed [his] mind a little bit in the last year."
"Maybe I shouldn't be, but I am now more open to listen what Putin actually says," Waters told Pressenza.
He has been called out by fans over his views in the past, and in August 2022, he was slammed on social media over comments he made about Taiwan and Russia.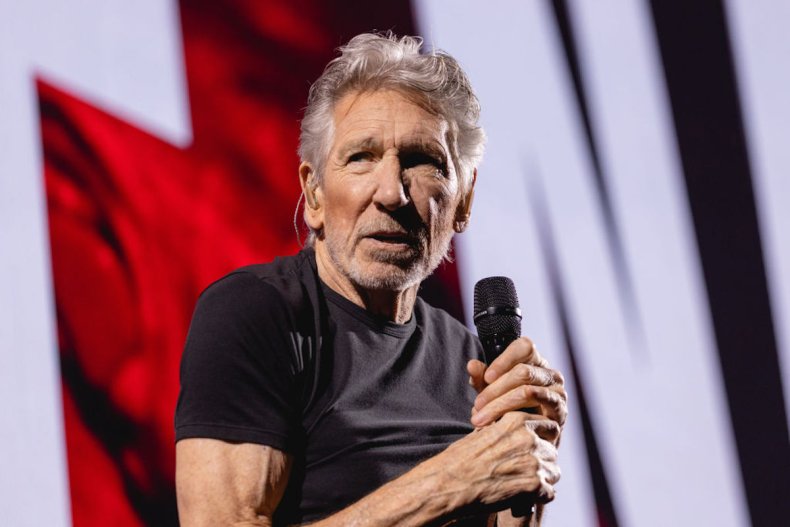 Pink Floyd Feud
The dispute between Gilmour and Waters began at the height of the band's fame and has been put down to "creative differences." The pair's clashes ultimately led to Waters' exit in 1985.
Waters, who was bassist and co-lead vocalist of Pink Floyd, then sued his former bandmates to dissolve the group formally. This would stop the remaining members from continuing with the Pink Floyd name after he left.
The suit was settled out of court in 1987, but Waters and Gilmour have never rekindled a friendship.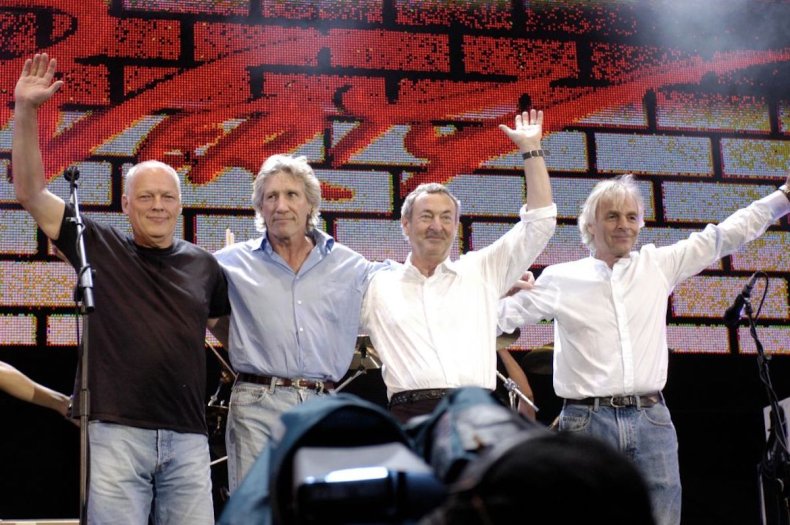 Waters and Pink Floyd did reunite briefly in 2005 when they performed at the Live 8 benefit concert in Hyde Park, London. It was their first performance together in more than 24 years.
Pink Floyd officially disbanded in 2006, but in March 2022, Gilmour and Mason reunited under the band's name, alongside bassist Guy Pratt and keyboardist Nitin Sawhney, to record the single "Hey, Hey, Rise Up!", protesting Russia's invasion of Ukraine.