Pink Floyd's Roger Waters Invited to Visit Ukraine With Polish Official
Pink Floyd co-founder Roger Waters was recently invited to visit Ukraine with a Polish official after the city of Krakow canceled his shows due to his sympathetic stance toward Russia.
On Saturday, it was reported that Waters canceled two upcoming shows in the Polish city in April, however, on Monday, local city councilman Łukasz Wantuch stated that it was the city that canceled Waters' appearances.
Because of Waters' stances on the ongoing conflict between Russia and Ukraine, the city decided to cancel his gigs at the arena he was set to play at, which is owned by the city of Krakow. According to the Associated Press, Wantuch said that Krakow would not tolerate them being used for an artist spreading ideas objectionable to most people in Poland, and added that Waters could perform in a private venue if he wishes.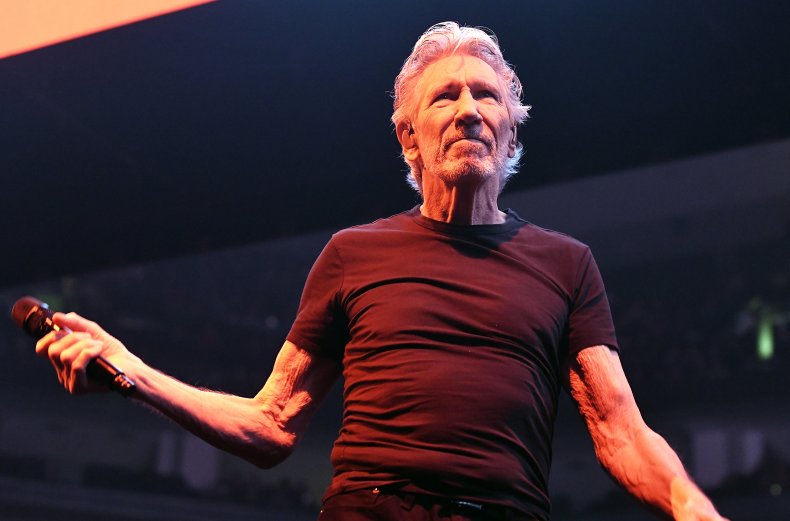 "He doesn't realize the truth," Wantuch told the Associated Press. "He doesn't understand what is going on in Ukraine."
Wantuch posted on Facebook on Monday, tagging Waters and writing, "Mr Roger Waters. Come with us to Ukraine and see for yourself how wrong you are."
The official detailed several of the humanitarian trips he has taken to Ukraine since the start of the war in February, and added, "Therefore, we would like to invite you to come with us on a humanitarian convoy and see it all with your own eyes."
"Are you not just ashamed of lecturing and telling others what to do while living in a safe country, free from bombing, mines and flaming white phosphorus?" Wantuch wrote. "Who gave you the moral law to act like a prophet with a monopoly on the truth? If at least a bit of decency is left in you, please verify what you say with the reality."
He concluded his post by quoting a lyric from Pink Floyd's hit, "Wish You Were Here," writing, "Wish you were there, in Ukraine, so you can tell Heaven from Hell."
Waters responded in a Facebook post on Sunday, calling out Wantuch for "His draconian censoring of my work" that denies the people of Krakow the "opportunity to make up their own minds."
Waters was slammed on social media last month for calling out President Joe Biden for "fueling the fire in Ukraine" and for stating that Taiwan is a part of China on CNN's This Is Not a Drill show with Michael Smerconish.
On Monday, Waters also posted an open letter to Russian President Vladimir Putin on his Facebook page after saying that many fans were asking why he only sent a letter to Ukrainian First Lady Olena Zelenska.
"If I've read your previous speeches correctly, you would like to negotiate a state of neutrality for a sovereign neighboring Ukraine? Is that correct? Assuming such a peace could be negotiated it would have to include an absolutely binding agreement not to invade anyone ever again," he addressed to Putin. "I know, I know, the USA and NATO invade other sovereign countries at the drop of a hat, or for a few barrels of oil, but that doesn't mean you should, your invasion of Ukraine took me completely by surprise, it was a heinous war of aggression, provoked or not."
Newsweek reached out to representatives for Waters and Wantuch for comment.