Did Sinclair Broadcasting Gag Jewish Wrestler's Civil Rights Call Ahead of Israel Fight?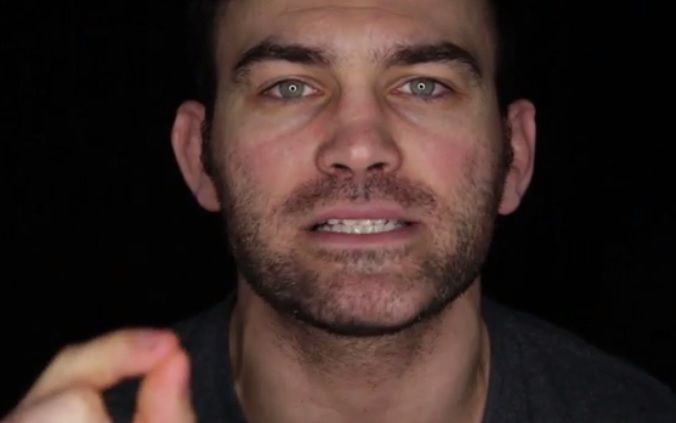 Professional wrestler David Starr said he was forced to delete a promo video for his upcoming fight in Israel after he was highly critical of the "far-right wing extremist corporate propaganda machine" Sinclair Broadcast Group company.
Starr, who is due to fight Jay Lethal for Ring of Honor's World Championship at the Israeli Pro Wrestling Association's (IPWA) "Passover Bash" event in Natanya on April 21, launched a scathing attack against the wrestling promotion company and its owners at Maryland-based Sinclair before allegedly being asked by the "the powers that be" to take it down.
During the since-deleted clip, the Jewish wrestler asked Sinclair and ROH whether getting him to take part in a match in Israel was a publicity stunt.
"Ring of Honor Wrestling is a stalwart of pure, professional wrestling in an industry that is monopolized by [air quotes] sports entertainment," Starr said in the video which is still hosted by Pro Wrestling Sheet. "And their standard bearer Jay Lethal is the man that I'm wrestling. But no, I'm not wrestling you, am I Jay? I'm not wrestling you — I'm wrestling [Lethal persona] Black Machismo. So why don't you just do it Jay? Why don't you just spit in my face? Why don't you just disrespect me? Because that is absolutely a complete and total joke.
"I'll tell you something else that's a joke. It's that Ring of Honor Wrestling used to represent pure, independent professional wrestling instead of representing a far-right wing extremist corporate propaganda machine," Starr added. "Did you think it was kind of a cute publicity stunt? Let the little Jew boy get a flight to Israel to wrestle for your championship? Is that what you thought?"
As reported by Uproxx, Starr was asked to take part in the championship match despite having only ever wrestled four times previously for ROH.
Starr then goes on to further attack Sinclair, which owns ROH along with a total of 193 stations across the U.S., dismissing suggestions that the conglomerate is doing him a favor by getting him to wrestle in Israel.
"No, because it's not just the homeland for me because I'm a Jewish man. It's supposed to be the homeland for everybody," Starr continued "It's supposed to be a place where we can all seek peace and refuge, it's supposed to be a place that doesn't deprive its citizens of basic civil human rights."
Starr then says he will take the fight on so that Sinclair will have to "wake up to your worst nightmare."
"You'll have to wake up to the fact that your championship is now represented by a progressive Jew named David Starr."
In a statement posted on Twitter, Starr said he was asked to remove the promo, but did not say who made the request.
"Out of respect to IPWA, who have already paid for Jay's very expensive flight & accommodation, I will comply," Starr said. "My complying with this request is not an admission of wrongdoing or a retraction. I stand by my entire statement and do not regret any of my actions regarding this subject."
It is unclear who asked Starr to take down the video, or it was a pre-planned move to help promote the fight.
Neither Sinclair Broadcast Group or IPWA immediately returned a request for comment.
Sinclair Broadcasting, the largest television station operator in the U.S., has been criticized for using its vast network of local news outlets to push right-wing agendas, including making its news anchors read near identical scripts.
In July 2017, John Oliver ran a 19-minute segment on his Last Week Tonight show detailing the issues surrounding Sinclair's consolidation of local news, describing them as "maybe the most influential media company you never heard of."
Jonathan Beaton, a former reporter reported at Sinclair-owned WPEC News, previously told Newsweek how the company "ruled with an iron fist and that there was a sort of terror that came from the top down."
Sinclair reached a nearly $4 billion agreement in 2017 to acquire Tribune Media, a proposed merger that would have finally given the company, which has specialized in small- and mid-size media markets, a foothold in Los Angeles, New York City, Chicago and Philadelphia, along with dozens of other Tribune-owned stations. However, that deal fell apart in August 2018 when the Tribune Company canceled the agreement following the Federal Communications Commission's refusal to approve the merger.