D.C. Attorney General Alleges Zuckerberg Personally Involved in Data Leak
Washington D.C. Attorney General Karl Racine is personally suing Mark Zuckerberg, alleging the Facebook head's decisions allowed Cambridge Analytica to improperly obtain personal data from millions of users.
Racine on Monday announced he was filing the civil lawsuit in District of Columbia Superior Court. While Facebook and its parent company, Meta, have come under scrutiny for its handling of users' sensitive information, the lawsuit seeks to hold Zuckerberg accountable for his leadership of the sprawling, global social network.
"This lawsuit is not only warranted, but necessary," Racine said on Twitter. "Misleading consumers, exposing their data, and violating the law come with consequences, not only for companies that breach that trust, but also corporate executives."
Racine said the lawsuit stems from an investigation by his office into 2018 revelations that Cambridge Analytica, a London-based political consulting firm, obtained the personal data of more than 70 million U.S. Facebook users (340,000 of which were D.C. residents) to influence the 2016 presidential race.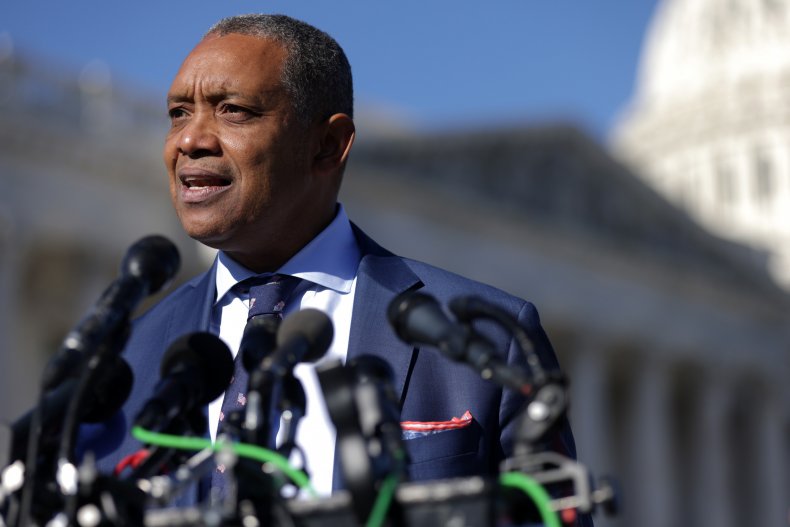 Cambridge Analytica obtained data leading up to the election after users downloaded a "personality quiz" app. The collected data included Facebook users' ages, interests, physical locations, religious and political orientations, as well as photos, full names and contact information.
Cambridge Analytica used the data for specific targeting of voters in both Senator Ted Cruz's failed Republican presidential bid and former President Donald Trump's campaign. The lawsuit alleges the use of the data was significant considering the 2016 election was determined "by just a few hundred thousand people."
News that the company has used Facebook to obtain the data spurred congressional hearings, calls for increased regulation, as well as a class action lawsuit. Racine also targeted Facebook with a lawsuit in 2018.
In the recent lawsuit, Racine alleges Zuckerberg "engaged in a decade-long campaign" to convince Facebook users their data would be protected while behind closed doors advocating that policies be "as simple as we can get away with."
"Given that Facebook's platform was designed to allow abuse, Zuckerberg's
company largely operated without proper safeguards in place to protect users: policy enforcement was lax, review of app violations was inconsistent or subjective, and the policies themselves were unclear and confusing," reads the lawsuit.
The lawsuit alleges that Facebook allowed the app to harvest personal data for years, while making "ambiguous, misleading, and deceptive" disclosures about third-party applications' access to consumer data.
Using internal emails as well as public statement, the lawsuit argues that Zuckerberg pursued company policies to amass consumer-level data.
"I'm generally skeptical that there is as much data leak strategic risk as you think. I agree there is clear risk on the advertiser side, but I haven't figured out how that connects to the rest of the platform," Zuckerberg wrote in one 2012 email, cited by the lawsuit. "I think we leak info to developers, but I just can't think of any instances where that data has leaked from developer to developer and caused a real issue for us."
Newsweek has reached out to Meta for comment.