Magic Mushrooms, Ayahuasca and Mescaline Decriminalized in Washington, D.C.
Legislation has come into force this week that has made it easier for people in Washington, D.C. to possess and use natural psychedelics such as magic mushrooms.
The Entheogenic Plant and Fungus Policy Act of 2020, also known as Initiative 81, came into effect on Monday. It allows those in the district to use plant and fungi medicines without fear of being investigated, arrested or jailed.
Congressional restrictions prevent the district from completely decriminalizing or legalizing natural psychedelics. However, Initiative 81 puts policing against those who take entheogenic plants and fungi among the lowest of law enforcement priorities.
The bill was initially proposed by Melissa Lavasani, who is also a spokesperson for advocacy group Decriminalize Nature DC.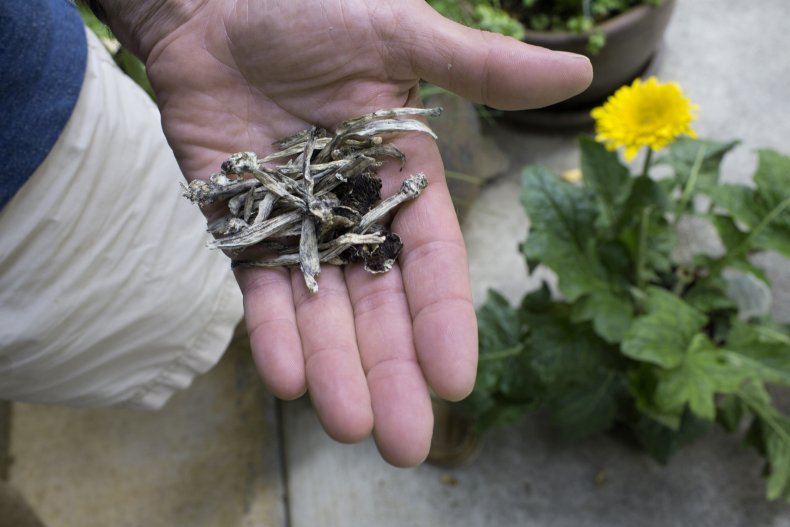 She had used plant medicines in 2018 to help her cope with postpartum depression, telling The Washington Post that after their use, "everything started to transform in my life."
"I was actually happy. I had joyful moments. I was engaging with my children more. It was a quick turnaround," she told the paper, although she no longer uses the substances.
A local campaign got Initiative 81 on the November 2020 ballot and was backed by more than three-quarters (76 percent) of voters in the district.
Initiative 81 helps protect those who use substances including psilocybin mushrooms, ayahuasca, iboga, and mescaline-containing cacti, all of which can help those suffering from depression, anxiety, and addiction.
"After more than a year of campaigning and educating DC residents about natural psychedelics, I am thrilled to see Initiative 81 take effect," said Lavasani in a statement Monday.
The law came into force following a 30-day Congressional review period and a threat to derail it by Representative Andy Harris, who had prevented the District from fully legalizing cannabis in 2014.
"This historic moment is the culmination of countless hours of work and endless dedication from grassroots supporters across DC who made it their mission to change outdated laws that targeted people for using plant and fungi medicines to heal," Lavasani said. Newsweek has contacted DC police for comment.
Lavani's Plant Medicine Coalition announced it would offer grants to organizations that provide education, training and other work that supports the use of natural psychedelics.
Last September, Johns Hopkins launched the Center for Psychedelic and Consciousness Research, having received $17 million in funding.
The institution will study the impact of psychedelics on brain function with a focus on making discoveries on how to treat conditions such as Alzheimer's disease and anorexia nervosa.