DC Universe May Releases: 'Doom Patrol' Season Finale, 'Swamp Thing' Premieres and More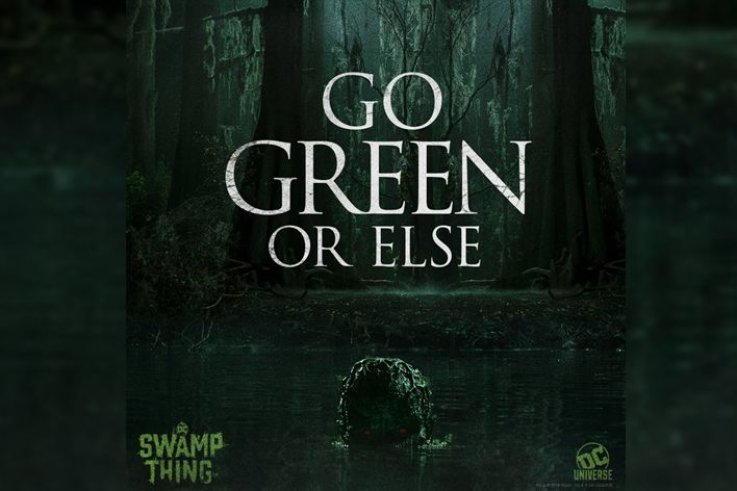 May is a big month for the DC Universe streaming service as says goodbye to one of its original series and welcomes the premiere of another.
DC Universe will see the season finale of Doom Patrol on May 24 with the premiere of Swamp Thing a week later on May 31. On the comics side, more than 21,000 single issues published over 80 years will arrive on the streaming service.
Individual issues published 12 months prior to any given date are now available, with more arriving each month. In May, subscribers can begin reading Scott Snyder's run on Justice League with Justice League: No Justice #1 with new issues added weekly.
"DC Universe is so much more than great video content; it's a portal to dive deep into the ever-expanding stories and art of comics. The ultimate digital comic book library deepens that engagement and discovery by giving fans even more access to the multiverse of DC," said DC Universe Senior Vice President and General Manager Sam Ades in a press release. "Given the expansiveness of the additional digital comic books we're adding, we are excited to include more tools and recommendations to help fans jump in and explore their DC Universe."
If you don't know where to start your DC Comics journey, weekly recommendations will be tied to current or upcoming films and series. The stories that inspired for DCU original series will also be available for fans to read.
May also brings 4K Ultra HD capabilities for the first time on the service. If you want to watch your favorite DC Universe originals on your swanky 4K television, now you can.
Check out all the new content you can watch on DC Universe in May below.
Available in 4K Starting in May
Original Series
Titans
Doom Patrol
Young Justice: Outsiders
Swamp Thing (forthcoming for 5/31)
Animated Films in 4K
Batman Ninja
Batman: Gotham By Gaslight
The Death of Superman
Reign of the Supermen
Justice League vs The Fatal Five
Batman: Assault on Arkham
Available on DC UNIVERSE in May:
Videos:
Superman (5/1)
Superman II (5/1)
Superman III (5/1)
Superman IV: The Quest for Peace (5/1)
Swamp Thing (5/31)
Removals:
The Batman vs. Dracula
Superman vs. the Elite
Superman / Batman: Apocalypse
Superman / Batman: Public Enemies
DC Universe May Releases: 'Doom Patrol' Season Finale, 'Swamp Thing' Premieres and More | Culture