Dead Boy's Body Discovered on Site of New Mexico Compound Where 11 Other Starving Children Held Captive
The remains of a young boy have been discovered on the compound in New Mexico where 11 children were found starving, in a case that has shocked the world.
New Mexico police rescued the children after storming a compound in the desert near Amalia.
Taos County Sheriff Jerry Hogrefe said an autopsy was being carried out and so it had not been confirmed whether the remains were those of missing Georgia boy Abdul-Ghani Wahhaj.
The search for the child led police to the squalid compound, where they found his father.
"We had a good idea of a target location to look for the child. We discovered the remains yesterday on Abdul's fourth birthday," Hogrefe told reporters.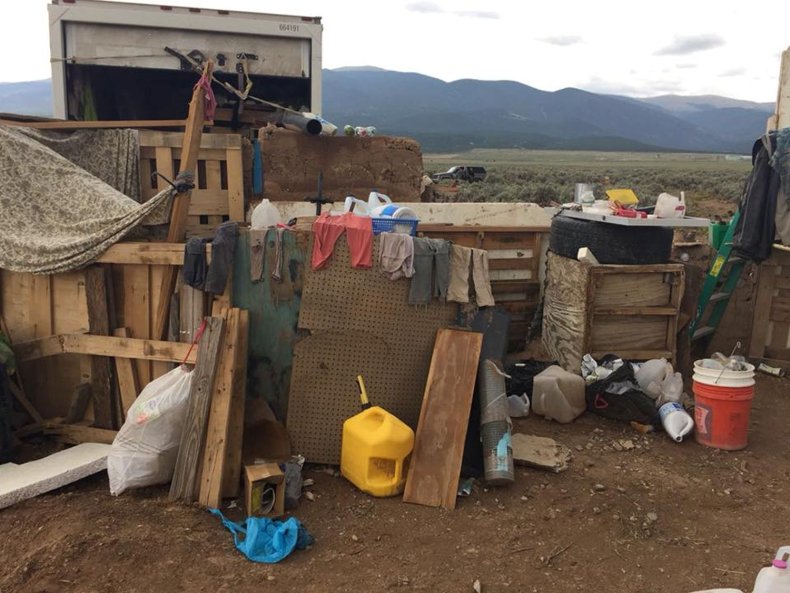 The boy's father, Siraj Wahhaj, is suspected of abducting him and was arrested along with his sisters, Hujrah Wahhaj and Subhanna Wahhaj. They along with Lucas Morton and Jany Leveille all face child abuse charges, although this could change as they were filed before the human remains were found.
Siraj Wahhaj is the son of the controversial Brooklyn imam of the same name, 68, who heads the Masjid At-Taqwa in Bedford-Stuyvesant, the New York Post reported.
His wife, Hakima Ramzi, said that she and her husband wanted to get rid of their son's health problems as he suffers from seizures and requires constant medical attention.
In a court filing, Abdul-Ghani's father told the boy's mother, before fleeing Georgia, that he wanted to perform an exorcism on the child as he believed he was possessed by the devil, CBS reported.
But Ramzi told CNN her husband only wanted to perform a ruqya, which is an Islamic practice involving prayer to heal the boy.
"It's not an exorcism. That was a translation issue in the court, she said, adding that he "just wanted to pray for Abdul-Ghani to get better."
She said her husband took the boy for a trip to a park and never returned. She did not think he would disappear with the three-year-old for nine months.
The rescued children are in the custody of the state's Children, Youth and Families Department, CBS affiliate KRQE-TV reported.