Three Dead After Eating Contaminated Cantaloupe
Three people in Australia have died from listeriosis after eating contaminated melon. More than a dozen others have also been affected, according to the BBC.
"People vulnerable to listeriosis should discard any rockmelon purchased before 1 March," Vicky Sheppard, the director of communicable diseases for the New South Wales Health authority, told the BBC.
The rockmelon—also known as cantaloupe—in question has been traced back to a farm near Griffith. However, the outbreak has affected people across the country. After learning of the contamination, the grower stopped producing melons on his farm, The Guardian reports. To prevent another outbreak, those involved with packaging and handling the fruits have agreed to reassess how they pack melon.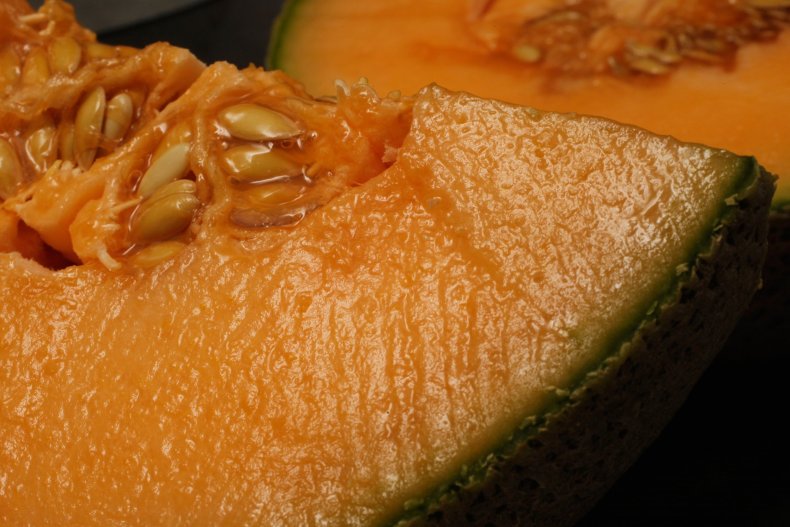 Cantaloupe is one of the most common foods infected by the bacterium Listeria monocytogenes, according to the Centers for Disease Control and Prevention (CDC). Other risky foods include raw sprouts, soft cheeses, smoked seafood, and cold deli meats and hot dogs.
"Outbreaks from Listeria in the 1990's traced to hot dogs, and later to deli meats, led to changes that made processed meats safer and reduced the number of such outbreaks. But, Listeria infection rate have not gone down since 2001," the CDC notes.
It typically affects older adults, pregnant women, newborns, and those with weakened immune systems. Symptoms often vary and began around 1-4 weeks after eating contaminated food. Pregnant women usually have flu-like symptoms, such as body aches. Whereas, others often have confusion and convulsions, in addition to other symptoms.
"In immunosuppressed patients, listeriosis usually presents as a brain inflammation, brain abscess or blood poisoning. Pneumonia, and heart valve infections have also been described," Dr. Brett Sutton, a public health physician, told ABC.
The infection is treated with antibiotics. To reduce the risk of being exposed to contaminated food, the CDC advises to avoid cross-contamination in the refrigerator, to heat deli meats and hot dogs until steaming hot before consuming, and to set the fridge to 40 degrees Fahrenheit or lower and the freezer to 0 degrees Fahrenheit or lower, among other recommendations.