Dead Crocodile Delivered to Woman Who Ordered Health Products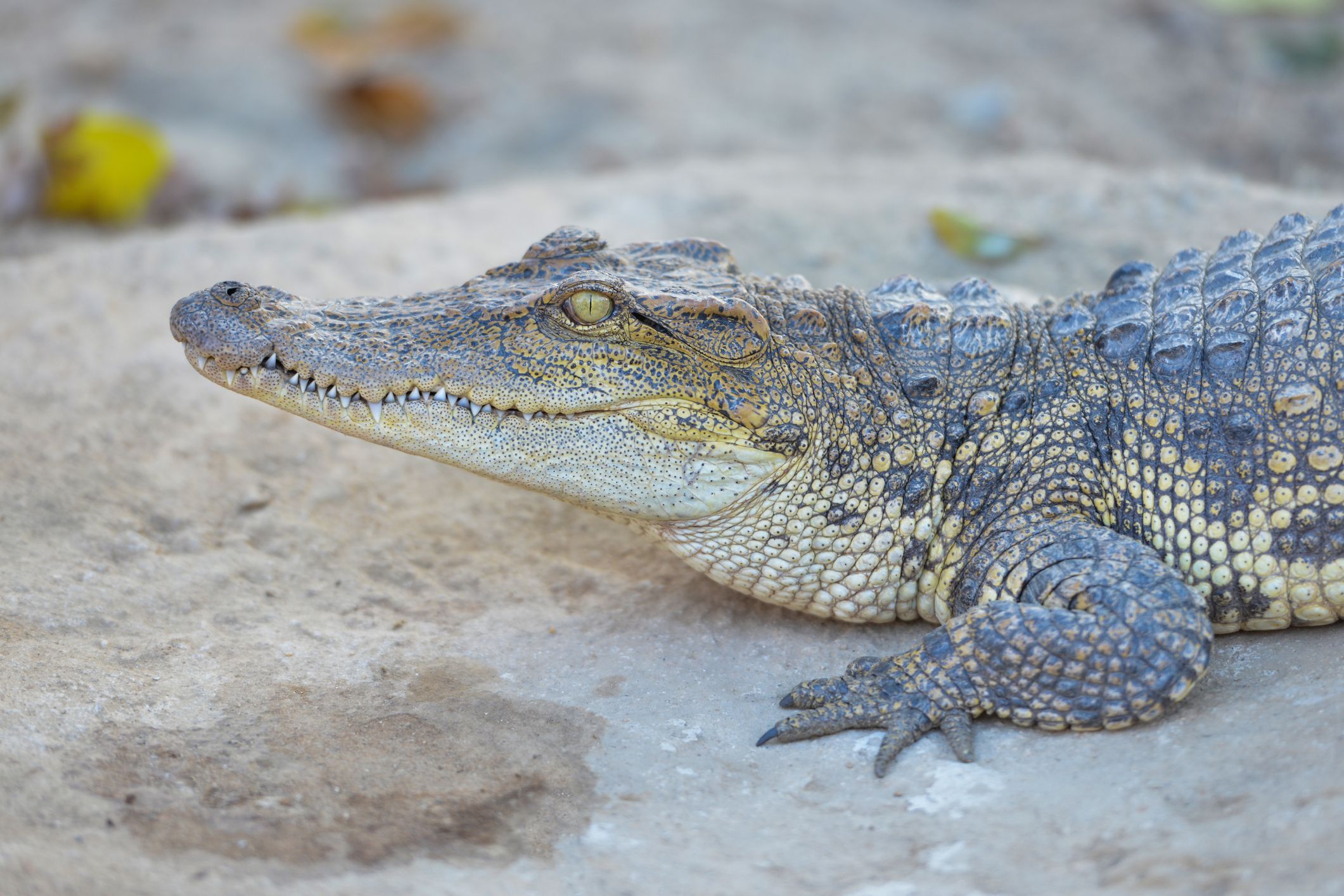 A woman from China's Zhejiang province was surprised to find the dead bodies of a crocodile and a lizard inside a box of health products she had ordered online.
The woman, named as Ms Zhang by Zhejiang's Youth Times, noticed a strange smell coming from one of the packages when they arrived at her door. Ripping open the cardboard, she discovered the remains of the two dead animals curled up in a white foam box, the publicationreported. Both creatures measured about three feet in length.
After checking the name and address on the box, Zhang and her husband called in local police to investigate the source of the strange delivery. A QR code on a tag looped around the crocodile's tail identified the specimen and its sender. The Siamese crocodile came from a Chinese breeding farm.
A call to the delivery company revealed staff somewhere along the line had mixed up the address label. The animal was supposed to show up alive, but it hadn't survived the unexpectedly long journey. Local police told the Times that selling crocodiles like this one is legal in China, provided breeders are properly approved.
Although it wasn't the remedy she ordered, the surprise animal may have been a blessing in disguise for Zhang, Shanghaiist pointed out. Crocodile meat is highly prized in traditional Chinese medicine for the treatment of illnesses like asthma and even hay fever, Quartz previously reported.
The Siamese crocodile is a critically endangered reptile native to Southeast Asia. Hunting for the crocodile skin market and the capture of live animals for farming were major factors behind the creatures' decline in the twentieth century, the International Union for Conservation of Nature (IUCN)'s Red List notes. Today, the remaining wild Siamese crocodiles continue to face illegal collection and habitat loss.
In another recent case of mistaken identity, a zoo in Cairo, Egypt, tried to pass off donkeys as zebras by painting black and white stripes on their skin. But the ruse wasn't good enough to trick Mahmoud Sarhan, a guest who posted pictures of the decorated donkeys on social media.
In other unusual animal news, footage recently emerged of a swarm of ants building a rope-like bridge with their own bodies to reach a nearby wasp's nest. Some users praised the creatures' ingenuity, but others expressed terror at the sight. "I was so agonized, I wanted to burn it and run away," one Twitter user wrote.
Local law enforcement recently saved a Texas man from a large snake that emerged from his toilet. Bee County Deputy Lindsay Scotten wrangled a five-foot indigo snake from the bathroom and released it outside. "Now that is Texas Tough," one Facebook user commented.