Five-foot Snake Caught Sneaking From Texas Toilet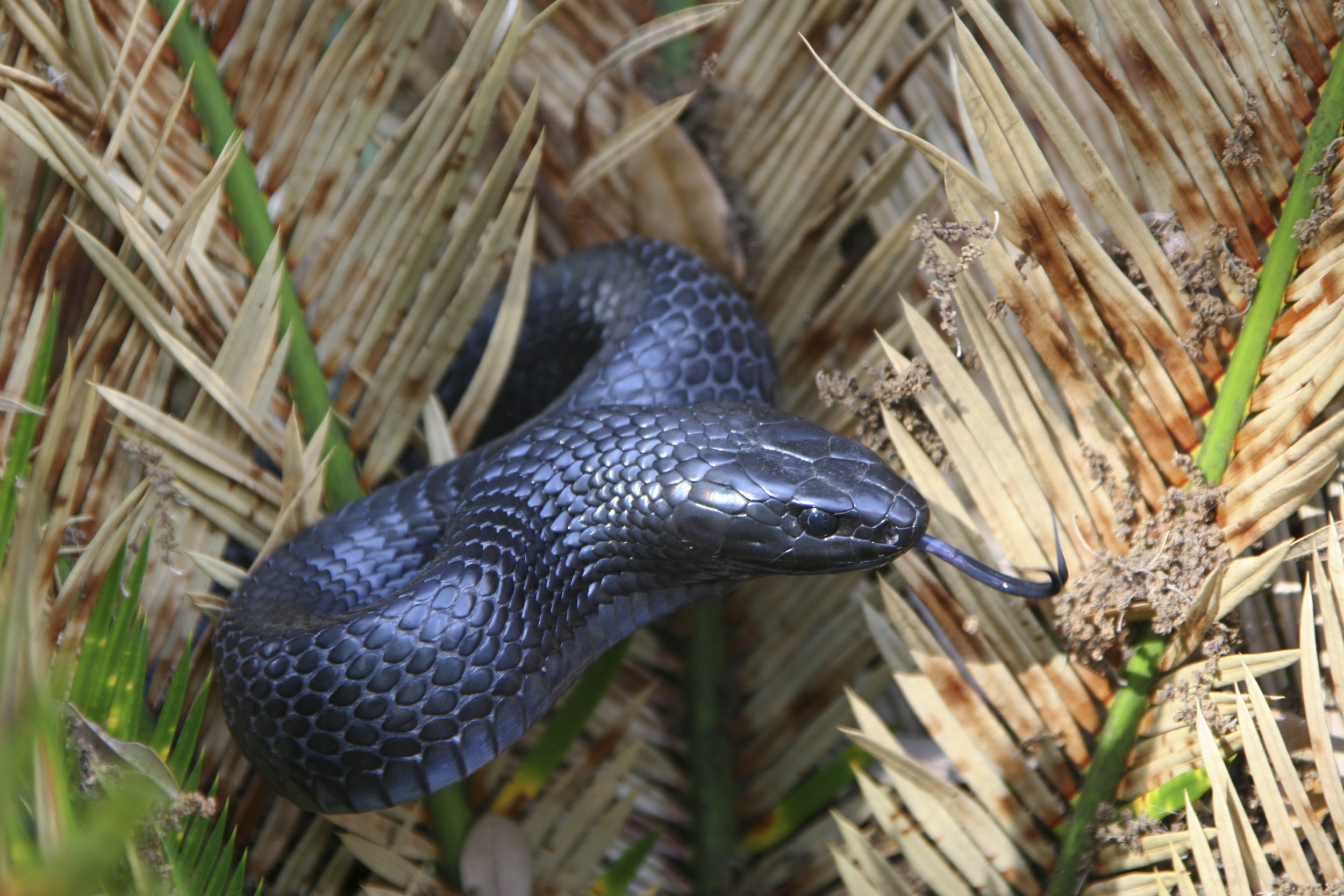 Texas man Wade Vielock was privy to a slithery surprise last weekend when he spotted a 5ft-long indigo snake slinking from a U-bend.
Vielock said he was cleaning the bathroom when his six-year-old son pointed out the creature emerging from the toilet, ABC affiliate KSAT reported.
"I looked back at the toilet and that snake was about three feet out, climbing towards the window. It took at least six years off my life," Vielock told KSAT. He was so terrified he knocked over his child as he fled the scene.
Luckily for Vielock, local Bee County Deputy Lindsay Scotten was quickly on hand to deal with the unwanted guest. By the time she arrived at the scene, the snake had wriggled over to the bathroom's vanity area.
Unafraid of the slippery serpent, Scotten grabbed the snake with her bare hands and removed it from the bathroom. The snake was later released back into the wild, the Bee County Sheriff's Office reported on Facebook.
"The deputy told me that she can't kill a cockroach, but she will grab a snake. I told her she can call me anytime she wants and I'll come kill all the cockroaches she wants if she gets that snake out of the house," Vielock said.
Facebook users were quick to praise the Scotten's bravery. "Definitely a better and braver woman than I will ever be," Patty Ramey commented. "Now that is Texas Tough," wrote Irene Howe.
Some, on the other hand, marvelled at the creature. "Beautiful snake, I have a six footer around my house," Joe Garza said.
"That's a baby," Joseph Richard Hammond commented, "have seen them in South Texas as big as drill pipe."
Luckily for Vielock—and anyone else who encounters an infiltrating indigo—the snakes are not venomous. They can, however, can grow far bigger than this five-foot beast. The longest recorded example of the longest indigo snake species native to the U.S.—the eastern indigo—stretched an impressive 21 foot long, according to the Florida Museum.
Snakes have been creating havoc in Texas recently. Last week, news emerged that the severed head of a rattlesnake had managed to bite a man. The victim of the spineless attack needed almost 30 doses of anti-venom following his ordeal. Meanwhile in nearby Louisiana, a local resident found a two-headed western rat snake in her backyard.