A Surge in Deadly Heat Waves Caused by Global Warming Could Kill Five Times More People in U.S., Study Warns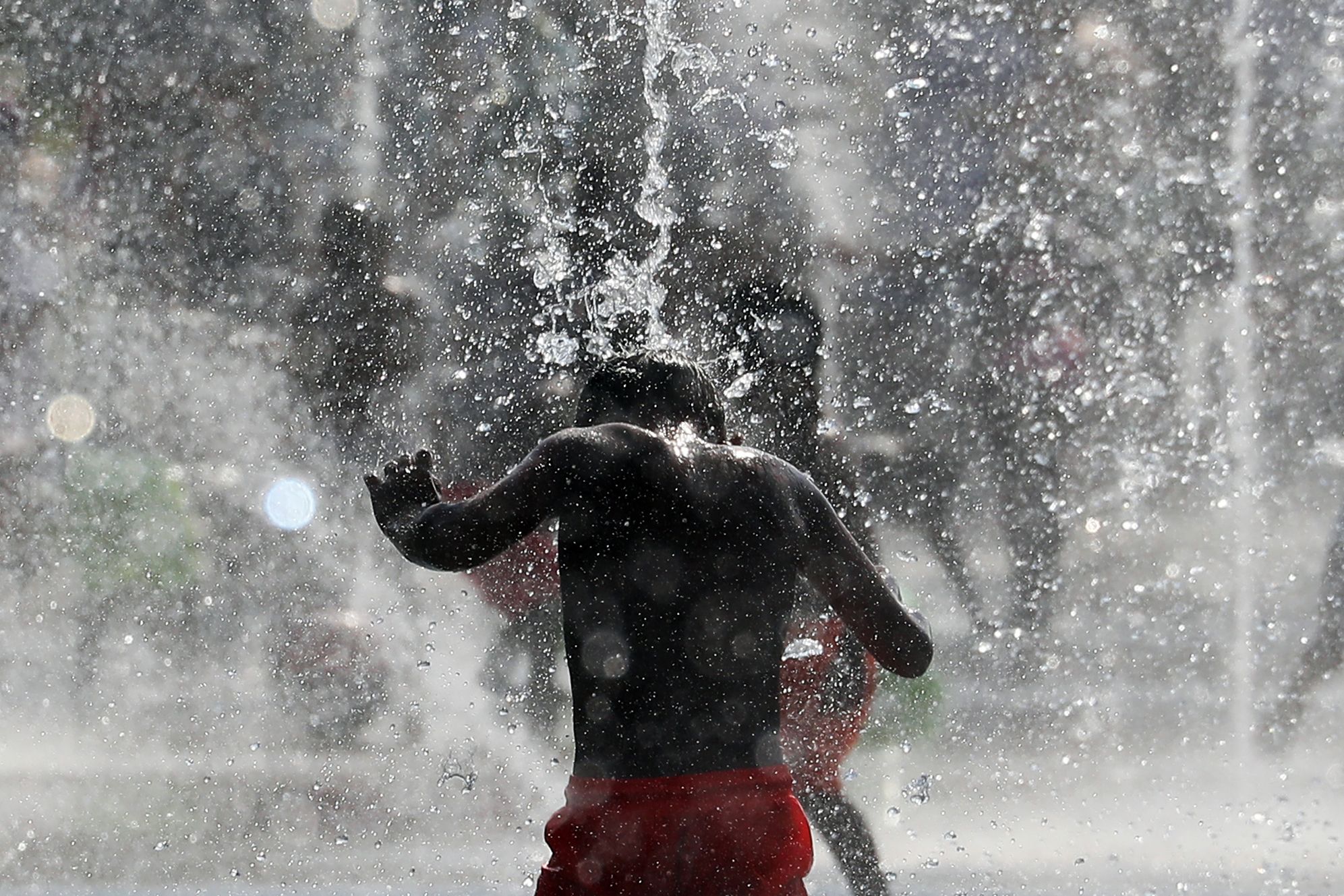 Rising global temperatures, if they remain unchecked, could bring with them an onslaught of fatal heat waves that would send global mortality rates soaring, a new study warns.
In the paper, published Tuesday in the journal PLOS Medicine, researchers found the frequency of fatal heat waves and excess deaths would increase as soon as the next decade in nearly every region if countries continue their current pattern of greenhouse gas emissions. Even if countries reduce their carbon footprint as outlined in the 2015 Paris climate agreement, which the U.S. withdrew from last year, heat-related mortality will continue to rise, albeit at a slightly less severe rate.
The study's authors modeled the potential effects of varying levels of greenhouse gas emissions, preparedness and population density on more than 400 communities in 20 countries between 2031 and 2080 and compared this with measurable data since 1971. Researchers defined heat waves as a period of two or more consecutive days when daily average temperatures exceeded the top 5 percent of that region's year-round daily temperatures.
Under the "extreme" set of circumstances, when greenhouse gas emissions and population density were high and community preparedness and adaptation was low, heat wave deaths in the U.S. and Australia rose five times higher than previously recorded levels. Tropical and subtropical regions fared even worse in the model, most notably in Colombia, the Philippines and Brazil, a phenomenon researchers attributed to their proximity to the equator.
Even in "high-adaptation" scenarios, when international governments impose strategies to adapt to hotter global temperatures, like environmentally efficient urban planning, increased education and stringent public policy, heat wave mortality is still expected to increase across almost all countries, researchers said. (The exceptions are Japan and Moldova, where population density is expected to decrease.) Meanwhile, heat wave–related deaths in Britain would still double despite heightened adaptation.
A paper published earlier in July predicted a similar meteorological cataclysm, as the frequency of heat waves and the number of affected countries would increase based on current climate trends. By 2100, three out of four humans will have experienced at least 20 days per year of heat wave–level temperatures, researchers said in the Nature article, a threshold that about 30 percent of the world is already exposed to.
For some regions, heat waves caused by human activity will hit sooner than later. A March study from the National Oceanic and Atmospheric Administration found that communities in the West, Midwest and Great Lakes region will experience significant increases in heat waves as soon as the mid-2020s if the nation continues its current pattern of fossil fuel consumption. Without human influence, lead author Hosmay Lopez said in a statement, half of the projected extreme heat waves wouldn't occur.
Traditionally, heat waves result when high-pressure systems pull and trap air toward the ground, where it heats up as it travels. The high pressure can inhibit winds and prevent other weather systems or clouds from migrating toward the area, which gives heat waves their longevity. But under the model, increasing populations and continued high greenhouse gas emissions will create the perfect storm of heat wave ingredients: high temperatures, increased dryness and high humidity.
In addition, increasingly dangerous and frequent heat waves could cut the wages of the 15 million U.S. workers whose jobs require them to work outside. During heat waves, intense dehydration and sun exposure can stunt worker productivity and prompt employees to take more frequent breaks, which could ultimately cost the U.S. more than $170 billion, according to an Environmental Protection Agency report.