What Deadpool's Creator Has Said About That 'Doctor Strange 2' Poster
As Doctor Strange (played by Benedict Cumberbatch) says in Spider-Man: No Way Home, "the multiverse is a concept about which we know frighteningly little." At this point, however, we know that Marvel is going to use it as a way of jamming its multiple universes of characters together.
After No Way Home brought together the three live-action Spider-Men, Doctor Strange in the Multiverse of Madness looks set to introduce into the Marvel Cinematic Universe (MCU) a few of the characters that the company bought back the rights to when Disney purchased 20th Century Fox.
Judging by the Doctor Strange 2, trailer, Patrick Stewart could be reprising his role as Charles Xavier bringing the X-Men into the MCU fold. But fans think that Professor X is not the only Marvel super set to cross into Marvel's main universe.
A new fan theory has it that Deadpool (Ryan Reynolds) is hidden on the poster for Multiverse of Madness—and the "Merc with a Mouth's" creator has been fanning the flames of fan speculation.
What Rob Liefeld Has Said About Deadpool Being in 'Doctor Strange 2'
As everyone involved in the MCU does when asked whether they or their characters are involved in future films, Deadpool creator Rob Liefeld has been speaking very cryptically about the rumors (an improvement to the straight-up lying that Andrew Garfield was forced to do in the lead-up to No Way Home).
On Valentine's Day, Liefeld retweeted a story from ComicBook.com about Deadpool being "spotted" in the Multiverse of Madness trailer. His response came in the form of three emojis: A thinking face, the face with a hand over its mouth, and a face doing a "shush" gesture.
As the "shush" gesture is the one that eagle-eyed fans think Deadpool is making in the poster, some have taken this as a confirmation that Reynolds' character will be making an appearance. One Marvel fan, for example, replied to Liefeld's tweet by writing, "SIR ROBERT HAS ACKNOWLEDGED IT. I'M F****** PUMPED." Many others joked that Marvel Studios chief Kevin Feige would be hunting for Liefeld after that tweet.
This is not the first time the Deadpool creator has teased that the previously Fox-owned Marvel characters (like the X-Men, Fantastic Four and Deadpool) would be in the Doctor Strange sequel. Asked about these Fox characters on The Big Thing With Kristian Harloff, Liefeld said: "I think it's safe to say some of the stuff, you just said that's out there, it's happening." He also joked that in saying this, "every one of my [Marvel] passes just got revoked."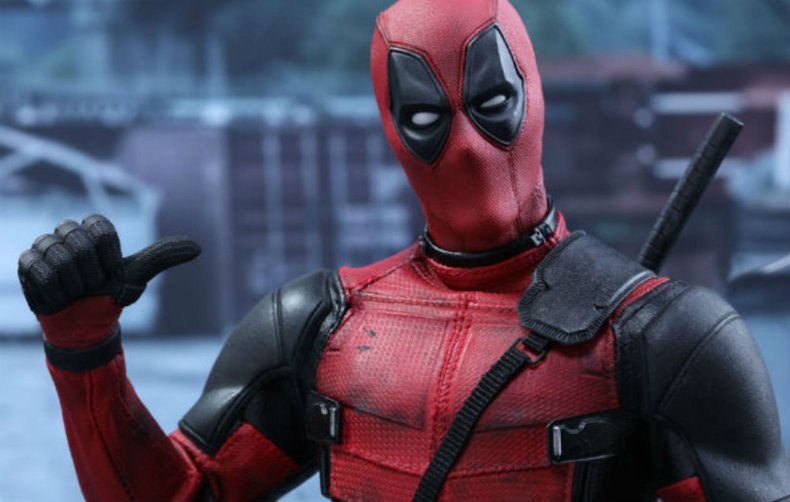 The rumors of Deadpool's debut in the MCU come a month after Feige confirmed that the upcoming Deadpool 3 will be part of the cinematic universe. After saying the three-quel would not be filming until 2023 at the earliest, he told Collider: "We've got a number of things we've already announced that we now have to make, but it's exciting for it [Deadpool 3] to have begun. Again, a very different type of character in the MCU, and Ryan is a force of nature, which is just awesome to see him bring that character to life."
Doctor Strange in the Multiverse of Madness comes to theaters on May 6, 2022.