A woman has taken to Mumsnet to share her worry that the reason why her child didn't get invited to a few nursery pals' birthday parties is because they're discriminating against her for being deaf, and the internet is outraged.
The mother, who goes by the username Cakemamma19, explained in her post that three children from the same nursery as her child have thrown birthday parties without inviting her 2.5-year-old child, and that there's no other reason she can think of as to why they would exclude them.
She said: "My baby is deaf and wears double hearing aids so does struggle a bit with communication sometimes. I'm not saying this is the reason at all. But just don't want to drip feed. Should I mention this to any of the parents in passing or just keep my mouth shut? What would you do in this situation?"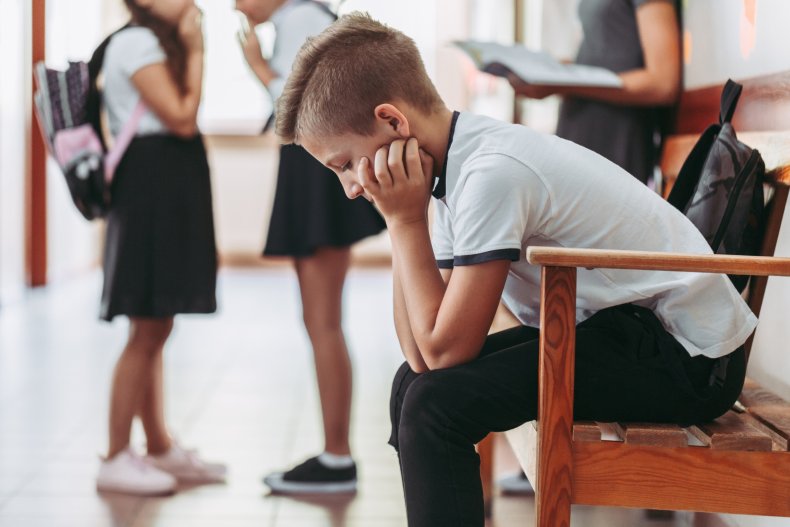 A survey carried out by U.K. charity Mencap found that about 82 percent of children and young people with a learning disability have experienced bullying, and they are twice as likely to be bullied as other children.
The study also found that six out of 10 children with a learning disability are physically hurt by bullies, this includes children being punched and slapped, spat on, knocked over, and, in some cases, attacked with such violence that hospital treatment is needed.
The post, which was first shared on the discussion forum on Wednesday, has so far attracted over 102 comments.
Some users were way too familiar with her situation. Firef1y said: "Unfortunately you're going to need to get used to this. My SEN child never got party invitations, despite me always being available to supervise him and [him] being a wonderfully friendly child with not a nasty bone in his body.
"The parents just didn't want to have a child with his additional needs 'spoiling' things. His little brother though, gets lots of invites and thankfully most of those parents also invite and include his brother."
Another user, UrsulaPandress, commented: "It's heartbreaking isn't it? But I'm sure there is a reasonable explanation." And Mytoddlerisamazing asked: "Is it literally the whole of the rest of the class bar your DD? That is very odd. Are the invites given out via nursery?"
Another user, Staynow, thought the reason might be different: "Did any of the children having b'day parties get invited to your dd's party? It might just be as simple as that."
And Mariposista added: "Are the other moms friends between themselves? Such little children don't really have 'friends' they have moms whose kids are a similar age. Try not to worry OP. I'm sure this will improve tenfold when she starts school."
ClaryFairchild said: "It could be just a slip up, or it could be the deafness. Some people are just really c*** at accepting differences, and making accommodations for them, even if they only need to be minor. So sorry this is happening!"
While WhereIsVillanelleWhenNeeded said: "I think this is the reason unfortunately."
PinkStarAtNight wrote: "Up until I read that your dd is deaf I was thinking that perhaps the parents had a problem with you (I'm not sure how toddler parties work but I'm assuming you would have to be there aswell?) but after reading that your dd wears hearing aids and sometimes struggles with communication I'm now thinking this could be the reason they didn't invite—perhaps they were thinking it would be too difficult to look after dd? I'm not saying this is right, but probably what people were thinking unfortunately."