Dean Ambrose Turns Heel on WWE Monday Night RAW
After an emotional night, Dean Ambrose turned on his SHIELD brother Seth Rollins in the closing moments of WWE's Monday Night RAW.
Ambrose and Rollins defeated Drew McIntyre and Dolph Ziggler in the main event to become the new RAW Tag Team Champions but the celebration was short lived. Living up to his name, the Lunatic Fringe hit Seth with a Dirty Deeds and followed up with a brutal attack on the outside to end the night.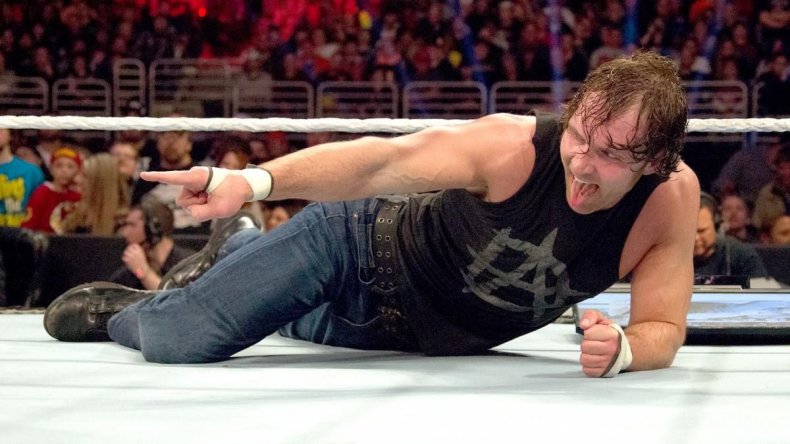 Take a look at Ambrose's surprise attack on Seth Rollins by hitting him with his finisher below.
Ambrose's heel turn was weeks in the making. After making his surprise return from injury in August, Dean's demeanor and move set were noticeably different.
When Braun Strowman, McIntyre and Ziggler formed their own faction to take on the SHIELD, they tried to break their brotherly bond by manipulating Dean. Ziggler would tell Ambrose that he didn't need Rollins and Reigns because he was the champion of SmackDown Live without them. And that when he was out injured, Roman and Seth didn't care about him.
However, after weeks of "will he, won't he" it seemed that the SHIELD were stronger than ever especially after Roman Reigns' announcement that he was fighting his second battle with leukemia, relinquishing his Universal Championship.
Rollins and Ambrose's victory in the main event, capturing the RAW Tag Titles, was supposed to end Monday Night on a high note but now questions remain after the attack. The WWE Universe will have to wait until next week to hear what Ambrose has to say and what Rollins' response will be.