Dean of Brown's School of Public Health Blasts COVID Vaccine Rollout in Viral Thread
The dean of Brown University's School of Public Health criticized vaccine distribution strategies in the U.S. on Monday night, as efforts to administer the first COVID-19 immunizations continued to lag behind schedule.
Ashish Jha, a distinguished physician, health policy researcher and professor who was appointed dean at Brown's public health school one month prior to the pandemic's onset, implicated federal forces and state leaders in a viral Twitter thread.
"So a lot of chatter happening on the slow vaccine roll out," Jha wrote. "Personally, I'm incredibly frustrated. Did we not know that vaccines were coming? Is vaccine administration a surprise?"
Jha's voice became a prominent addition to the national dialogue about COVID-19 this year, and the doctor appeared at U.S. Senate hearing to discuss COVID-19 treatment methods in November. His testimony before the Homeland Security and Governmental Affairs Committee focused on early intervention, and argued against the use of anti-malarial drug hydroxychloroquine. Whether the drug benefits certain COVID-19 patients has been debated throughout the pandemic.
In Monday's social media "rant," as he put it, Jha introduced "several complex issues" impacting the efficiency of states' vaccine administration procedures. The health expert said more thorough planning—and more robust federal funding—was necessary to ensure the people could receive vaccines quickly and systematically upon their arrival to U.S. states.
"First, we were told in October that we'd have 100 million doses by end of December 100 million...Then, by November, [Health Secretary Alex Azar] was saying 40 million doses ready to ship out by end of December," Jha recounted on Twitter.
"In December, Operation Warp Speed says 20 million doses will be out by end of year, they'll keep the other 20M in reserve for 2nd dose. Fine...Now, we'll miss 20M deadline but might be able to get to 20M by sometime in early January. But this is really not the worst part," he continued.
Jha said a lack of planning left decisions about how to effectively administer vaccines to high-risk groups, once states received them, to state health departments that are now stretched thin and deferring to hospitals and clinics.
Although each U.S. state developed an interim COVID-19 vaccine distribution plan prior to receiving actual shipments from the federal government, most could only offer general objectives, since doses allocated under Operation Warp Speed were not finalized until recently. As Pfizer and Moderna's immunizations began routing to states in mid-December, shortly after earning approval from the U.S. Food and Drug Administration, a handful of governors and health authorities said they were surprised to learn their preliminary vaccine shipments were smaller than expected.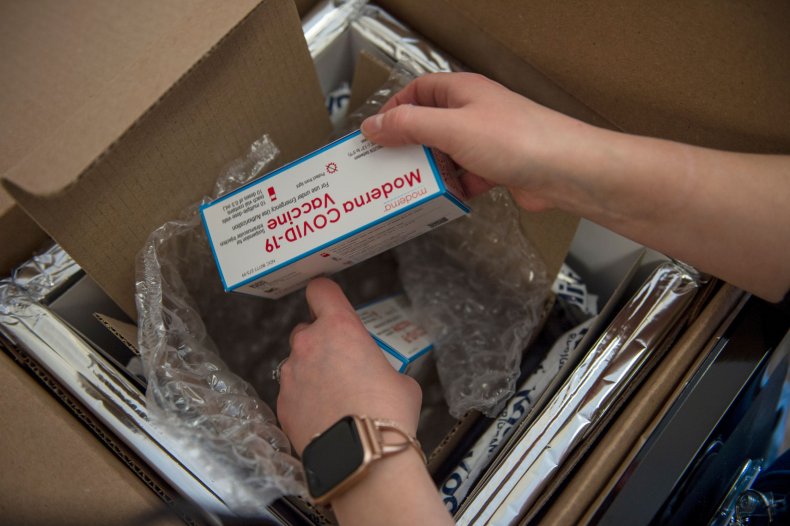 In addition to mixed messages from federal health officials, Jha cited insufficient financial support to states as they endeavor to launch large-scale, costly immunization initiatives. The U.S. Health and Human Services Department (HHS) pushed back against the dean's social media remarks in a subsequent tweet, which noted that roughly $340 million in federal funds were given to states for vaccine preparedness and distribution. That sum amounts to about $6.8 million per state, on average, which Jha called "trivial" in response.
Data published by the Centers for Disease Control and Prevention shows just 2.1 million people have so far received the first dose of either Pfizer or Moderna's two-dose COVID-19 vaccines, despite almost 11.5 million doses distributed to states. Operation Warp Speed previously said it intended to vaccine 20 million Americans before the end of the year.
Newsweek reached out to Jha's office and HHS for further comments but did not receive replies in time for publication.