#DearProfessorFord: Celebrities Show Support for Kavanaugh's Accuser Ahead of Hearing
Hollywood actors and women from across the U.S. have come together to make a video addressed to Christine Blasey Ford, the Palo Alto University professor who has accused Supreme Court nominee Brett Kavanaugh of sexually assaulting her in the 1980s.
The video, which was produced by film director Paola Mendoza includes high-profile actors such as Julianne Moore, Eva Longoria, America Ferrera, Amber Tamblyn and Marisa Tomei, among many others.
It has gone viral on social media with the hashtag #DearProfessorFord, having been shared tens of thousands of times, including by House Minority Leader Nancy Pelosi and celebrities Amy Schumer, Chelsea Handler, Debra Messing and others.
"#DearProfessorFord, your sisters have a message for you: We believe in you," Moore wrote in a Twitter post, sharing the video.
"We call on senators to demand a full, fair and trauma-informed investigation," the actor added, echoing calls from Ford's legal team and Democrats for the FBI to launch an investigation into Ford's claims.
Ford has alleged that Kavanaugh sexually assaulted her at a house party in the summer of 1982 when both were in high school.
In the video, signed collectively from "your sisters," actors and American women read a letter, telling Ford: "We want to thank you for publicly sharing your story of sexual violence."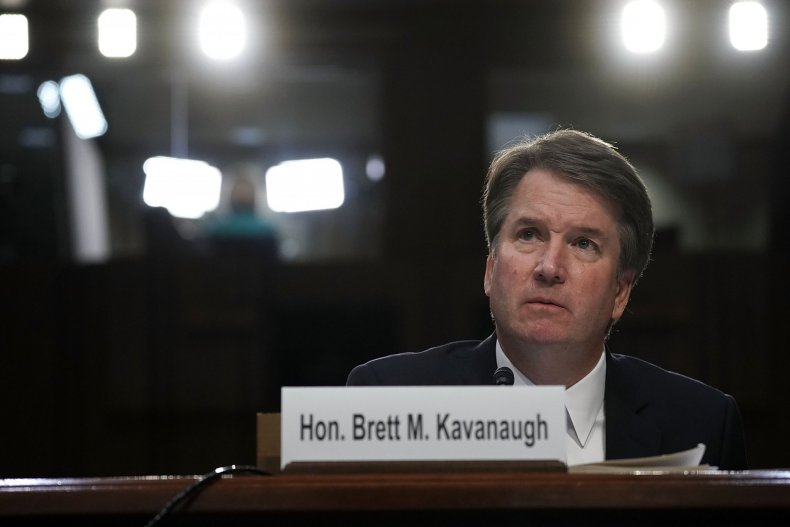 "As members of the Senate determine whether Supreme Court nominee Brett Kavanaugh should serve as a Supreme Court Justice, this context is critical," they say.
"The behavior you described was wrong and runs directly counter to upholding the law and promoting justice," the women assert. "[Kavanaugh] should not be confirmed."
The women say they can "imagine how shocking and overwhelming it must have been to have your truths shared on a national stage without your permission. You should be the only decision maker about how your story is shared, if ever.
"We applaud your courage in coming forward for the public good and we will be with you as you face the inevitable backlash. You are strong. And you are not alone. You are a survivor. Millions of us have your back. You and your testimony are credible."
The video finishes with the words: "We believe you."
Read more: Kavanaugh accuser Christine Blasey Ford forced out of home after death threats
Ford's lawyers have said that the professor has faced death threats over her accusation, and she has been forced to flee her own home out of fear for her safety.
Both the professor and Supreme Court nominee are scheduled to testify before the Senate Judiciary Committee on Monday. But Ford's legal team has requested an FBI investigation of Ford's claims before she testifies, and it's clear whether the hearing will take place.