Why the Gulf States and Jordan Are Carrying Out Mass Executions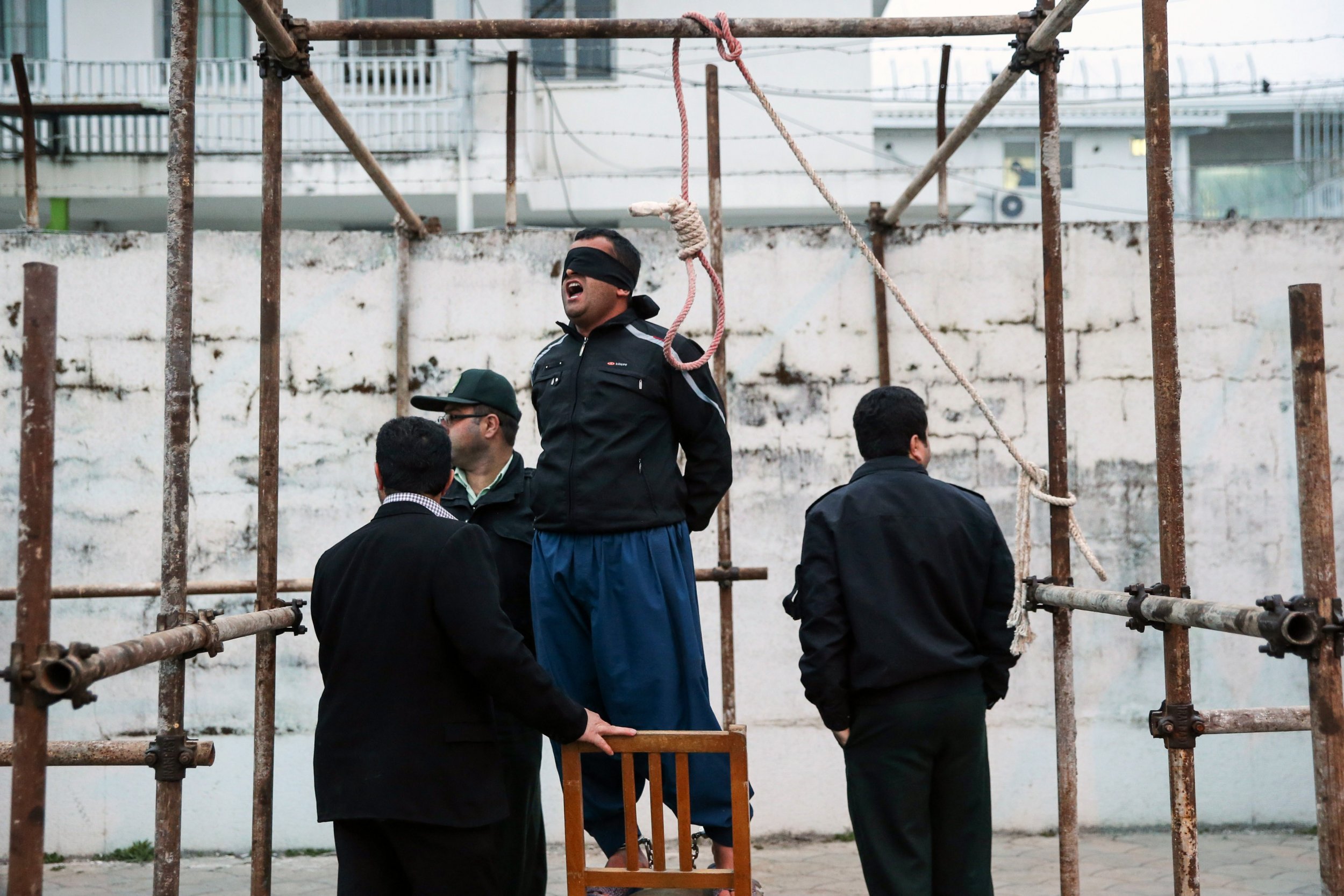 It's been a busy year for executioners—at least in the Middle East. On January 15, the kingdom of Bahrain shot and killed three men in its first executions since 2010. Ten days later, Kuwait led seven men to the gallows in its first state-sanctioned killings since 2013. Then, on March 4, Jordan hung 15 men at dawn, the largest single-day execution since the country brought back the death penalty in December 2014.
The charges against those killed included terrorism, rape and murder. The backgrounds of the dead, which included a member of the Kuwaiti royal family, differed wildly too. Despite these differences, however, human rights groups believe the three days of executions were part of a broader, repressive trend sweeping the Middle East.
Across the region, a fear of Islamist extremism, spilling over from the wars in Yemen and Syria, has gripped the leaders of various Gulf states and Jordan. Already deeply suspicious of insurrection following the 2011 Arab Spring, analysts say these countries—which have historically not had a good human rights record—have proved quick to punish both opposition supporters and extremist elements.
"We're seeing certain Middle Eastern countries paying less and less attention to the question of human rights in their attempts to tamp down on security threats and dissent," says Peter Salisbury, senior research fellow at London-based think tank Chatham House. "There's a tendency to conflate dissent with threats to national security."
This has trend has been exacerbated, Salisbury adds, by an absence of censure from Western allies, namely Britain. "There is a sense that the priority for key Western governments is security and trade, not human rights."
Read more: Another bad week for human rights in Bahrain
This year's slew of executions come after a similar, though far larger, event in Saudi Arabia in 2016. On January 2 of that year, the kingdom executed 47 people in the largest single-day killing since 1980. State officials had convicted all 47 men of terrorism, claiming that most were Al-Qaeda militants. The rest, according to local newspaper Okaz, were disaffected Shia. Among the dead was Sheikh Nimr al-Nimr, a Shiite cleric who advocated peaceful opposition to the country's ruling officials.
"The sheer number of executions carried out by Saudi Arabia—over 300 in the last two years—and with little international outcry, has also allowed for 'mass executions' carried out by its neighbors," says a staffer at the U.K.-based human rights charity Reprieve, who asked to remain anonymous so as not to jeopardize the group's work in the region. "It has become acceptable for Jordan and Kuwait to execute 15 people and seven people in one round respectively."
But the influence of Saudi Arabia and the other Gulf heavyweights goes deeper than just providing an example for smaller nations to follow. After the Arab Spring the four wealthiest Gulf countries, including Saudi Arabia, gave billions of dollars to Bahrain, Jordan, Oman and Morocco as part of their attempt to stabilize the region's absolute and constitutional monarchies. The result: a so-called Arab Winter, a period of widespread repression that followed the revolutions.
As part of this "winter" there has been "a coordinated effort by virtually all of the Arab world's monarchies to block constitutional reforms or expanded people power," says David Weinberg, senior fellow at the Washington-based foreign policy org anization the Foundation for Defense of Democracies. " They engage in 'cross-policing,' cracking down on critics of neighboring monarchies in their own territory. They all have been engaging in extensive surveillance against their own citizens, violating many defendants' rights to due process in security cases, and criminalizing acts of nonviolent dissent."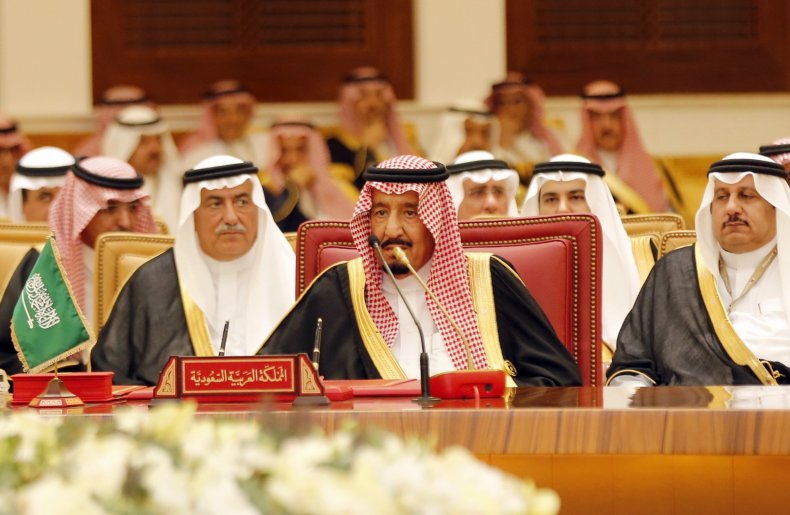 As the Gulf monarchies coalesce into a united bloc, it appears that certain countries are being pushed rightward. Case in point: Bahrain. The three men the country exe cuted in January were allegedly responsible for a bombing in March 2014 that killed three policemen. Among them was an officer from the United Arab Emirates (UAE) who was in Bahrain as part of a police force of the Gulf Cooperation Council, a political and military alliance that also includes Saudi Arabia and Kuwait. According to the Reprieve staffer, it was the UAE that piled pressure on Bahrain to execute the three suspects.
Though the three men alleged that Bahraini officials had forced them to confess, the Gulf and Jordan do face a very real threat from Islamist extremism, says Weinberg. "They are actually under greater threat of terrorist attacks than almost any other time in their history," he adds.
Jordan, Kuwait and Bahrain have all suffered from recent attacks. On December 19, an assault linked to the Islamic State militant group (ISIS) claimed the lives of 10 people in the southern Jordanian city of Karak. Kuwait has faced threats from both ISIS and Hezbollah while Shiite militants have carried out various attacks in Bahrain.
All three countries are currently part of the Saudi-led coalition backing the Yemeni government in that country's civil war. Alongside them are vthe U.S., the U.K. and various other Middle Eastern countries.
"Countries like Saudi and Bahrain know that if they accuse people of being involved in violent terrorist acts, even if those people were sentenced to death in trials that contained egregious breaches of internationally protected fair trial rights, they can probably get away with executing them," says the Reprieve staffer. Their Western allies, the staffer adds, can hardly censure them, when they are all on the same side in the so-called "war on terror."
None of the analysts speaking to Newsweek expect the West to crack down on its friends in the Middle East. In September 2015, the U.K.'s most senior foreign office official told a parliamentary committee that prosperity was now higher on the country's agenda than human rights.
And as Britain prepares to leave the European Union, this mission has only become more obvious. In December, British Prime Minister Theresa May traveled to the region with the express hope of securing a trade deal. In response to criticism of the Gulf's human rights record May said: "We achieve far more by stepping up, engaging with these countries and working with them."
It seems unlikely the U.K. will risk angering any of its trading partners as it seeks new deals away from the EU. Analysts too have little hope of U.S. President Donald Trump promoting better human rights in the region. Though his administration is still new and his foreign policy unclear, Trump's bellicose rhetoric and support of strongman leaders suggests, they say, that he'll avoid criticizing the Gulf and Jordan.
Today, across the region, dozens of people remain behind bars, awaiting the death penalty. And analysts say the recent mass executions are only going to increase, as the security situation across the Middle East remains precarious.
"You've got a community of very insecure autocrats who are more prone than ever to turn to shows of strength," says Weinberg. "And that includes politically-influenced mass executions."