Death Row Inmate Felt 'Excruciating Pain' And Sensation Of Drowning During Execution
Wesley Purkey experienced "excruciating pain and suffering" when he was executed by the federal government last month, new court filings have revealed.
Purkey, 68, was the second federal death row inmate put to death when the U.S. government resumed executions last month after a 17-year informal moratorium.
His lawyers had argued that Purkey, who was convicted of the rape and murder of a 16-year-old girl, was not mentally competent, but he was put to death on July 16 after the Supreme Court ruled the execution could proceed.
According to court filings by lawyers for Keith Nelson, whose execution is scheduled for Friday, Purkey experienced the sensation of drowning while he was conscious but paralyzed after being injected with pentobarbital.
The Department of Justice's attorneys have maintained that the first three federal executions by lethal injection were carried out without any pentobarbital-related complications at the federal prison in Terre Haute, Indiana in July.
An autopsy conducted by Dr. Joyce L. deJong, a pathologist at Western Michigan University pathologist on August 5 at the request of Purkey's family, found he suffered from "severe bilateral acute pulmonary edema" and "frothy pulmonary edema in trachea and mainstem bronchi."
Those findings mean Purkey's "lungs filled with fluid and he suffered excruciating air hunger while he was still alive," Nelson's attorneys wrote in the filings.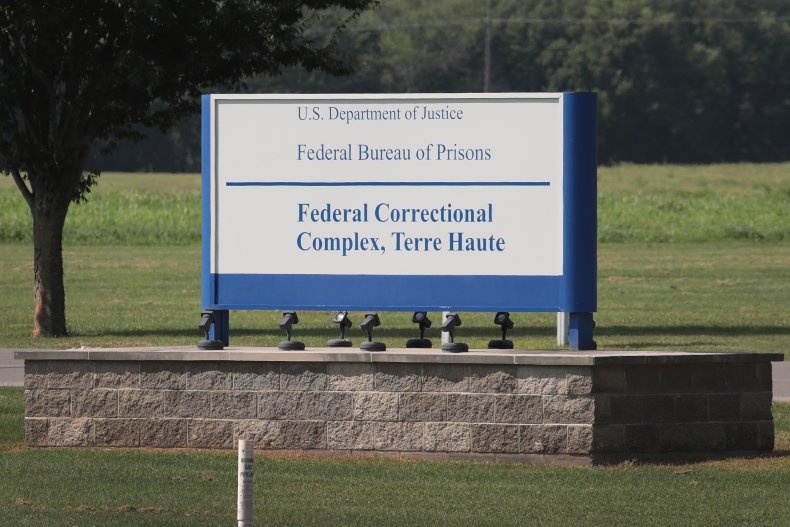 Dr. Gail Van Norman, who was retained by Nelson's attorneys to provide her expert opinion on the autopsy's findings, said in a declaration that the autopsy findings "unequivocally demonstrate pulmonary edema" meaning Purkey's lungs were "filled with fluid to the extent of nearly doubling their normal weight, and frothy pulmonary oedema fluid filled his main airways all the way up in the trachea."
This would have caused a sensation "identical to that reported by victims of near-drowning or suffocation—a sensation exploited during enhanced interrogations described by the European Court of Human Rights as 'torture,'" she noted.
"These are among the most excruciating feelings known to man," she added.
Dr. Norman also said that flash pulmonary edema only occurs when a person is still alive and is a "virtual medical certainty" in any execution carried out with pentobarbital.
"Prisoners executed by lethal injection in accordance with the Federal Protocol remain sensate and able to experience the extreme pain and suffering related to the occurrence of flash pulmonary edema," she said.
The filings were part of motions to halt the Nelson's execution for the rape and strangulation of 10-year-old Pamela Butler in 1999.
According to prosecutors, Nelson kidnapped the girl as she skated on rollerblades and raped her before strangling her to death using a wire.
Dale Baich, an attorney for Nelson, told Newsweek that his client is asking for a trial so the courts can consider the evidence showing that prisoners executed with pentobarbital experience pain and suffering.
"An autopsy of Mr. Purkey, who was executed last month, found severe pulmonary edema, which means he experienced feelings of suffocating and drowning," Baich said.
"This proves what our experts predicted and what other autopsies from prisoners executed by pentobarbital protocols show: Prisoners executed with the federal protocol have and will continue to suffer the excruciating pain of pulmonary edema.
"The government refuses to delay Mr. Nelson's execution and without an expedited trial, he will not have the opportunity to litigate his claim that the government plans to execute him in violation of the constitution."
The execution of Lezmond Mitchell, the only Native American on federal death row, is scheduled for Wednesday.
His lawyers have made similar arguments about the use of pentobarbital and also argued that the federal government exploited a legal loophole to seek the death penalty in the case.
They have also said putting Mitchell to death goes against the wishes of the Navajo Nation and his victims' family.