Deb Haaland Appears Set for Confirmation With Manchin's Support, Illustrating Senator's Power
West Virginia Senator Joe Manchin announced Wednesday he will vote to confirm President Joe Biden's interior secretary nominee, Deb Haaland, likely paving the way for her confirmation in the Senate.
In a statement to Newsweek, the Democrat wrote, "Given the political divisions currently facing our country, I believe that every presidential nominee and every member of Congress must be committed to a new era of bipartisanship. That is the standard the overwhelming majority of Americans expect and deserve."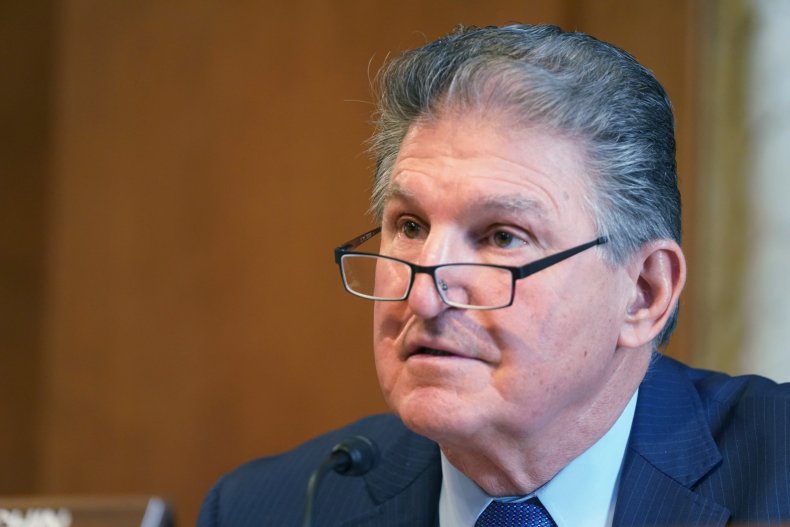 "With respect to Representative Haaland and her confirmation hearing, while we do not agree on every issue, she reaffirmed her strong commitment to bipartisanship, addressing the diverse needs of our country and maintaining our nation's energy independence.
"I believe Deb Haaland will be a secretary of the interior for every American and will vote to confirm her. I look forward to working with her to protect our public lands and ensure the responsible use of all our natural resources in a bipartisan manner," Manchin said.
Manchin, the chair of the Energy and Natural Resources Committee, was previously undecided on his vote for Haaland.
NBC News Capitol Hill correspondent Leigh Ann Caldwell reported Monday that Manchin and Haaland met on a Zoom call outside of the confirmation hearings, as Manchin had additional questions.
Shortly after it was reported that Manchin was undecided on his vote, he faced backlash from Representative Alexandria Ocasio-Cortez. The New York Democrat questioned his hesitancy on confirming Haaland—who would be the first Native American Cabinet secretary, if confirmed—after voting to confirm President Donald Trump's attorney general nominee Jeff Sessions in 2016.
"Jeff Sessions was so openly racist that even Reagan couldn't appoint him. Manchin voted to confirm him. Sessions then targeted immigrant children for wide-scale human rights abuses w/ family separation," Ocasio-Cortez tweeted. "Yet the 1st Native woman to be Cabinet Sec is where Manchin finds unease?"
Manchin has opposed Biden's nomination of Neera Tanden to lead the Office of Management and Budget, after her past tweets showed her criticizing a number of politicians on both side of the aisle.
In a statement issued February 19, Manchin wrote, "I believe [Tanden's] overtly partisan statements will have a toxic and detrimental impact on the important working relationship between members of Congress and the next director of the Office of Management and Budget. For this reason, I cannot support her nomination."
Manchin's opposition to Tanden signals a harder path for her confirmation, as she will now need one Republican senator to vote in favor of her nomination.
In addition to his votes on Biden's Cabinet nominees, Manchin, as a moderate Democrat, has been courted on several other key issues, such the next coronavirus relief legislation and a proposed increase in the federal minimum wage.