Debate Rages After Depp vs. Heard Jury Pause Deliberation to Ask Question
The jury deliberating on the Johnny Depp and Amber Heard trial may be back with their verdict soon, but experts can't agree on which way the pendulum will swing.
The latest activity at the Circuit Court in Fairfax County, Virginia, saw the judge, and Heard and Depp's legal team arrive to hear the answer to a question posed by the jury. They wanted to know if they were making their decision on the "statement" being the headline of Heard's 2018 op-ed, or the content of the article. Judge Penney Azcarate said the statement is the headline.
This has caused further speculation amongst many who have been invested in the case for almost two months now. Experts and fans of both parties have been weighing up whether the Judge's answer was beneficial to Heard or to Depp.
Depp sued ex-wife Heard for $50 million after she wrote the 2018 op-ed stating that she was a survivor of domestic abuse. Depp wasn't mentioned by name but his team argue the insinuation has led to a huge loss of career earnings for him. Currently, Depp is in England touring with musician Jeff Beck.
"Does question number three, 'the statement is false,' pertain to the headline? 'I Spoke Up Against Sexual Violence and Faced Our Culture's Wrath', or does it pertain to the content of the statement? Everything written the op-ed?" Judge Azcarate read aloud to the courtroom. She confirmed that the "title is the statement."
Online legal commentator and former LA Deputy District Attorney Emily D. Baker believed that the ruling was a benefit for Depp. "Does this mean they are discussing each statement to render verdict," she asked on Twitter. "I think so. This is the strongest count for Depp." Over 11,000 people liked Baker's assessment.
The decision by the judge split opinions as others believed it favored Heard. Popular TikTok analyst @Tishtoking has been covering multiple aspects of the case, gaining millions of views in the process. She recorded a video explaining why it's actually a plus for Heard and her team.
"This is definitely likely to benefit Amber over Depp," the TikToker said, "The title doesn't imply personal experience that the context does. The title on its own could be seen in a more ambiguous light."
Many people online questioned whether or not focusing on the headline alone will absolve Heard of blame as she didn't write the headline. While it appears to be true that she didn't write it, she has been attributed with it according to several people online.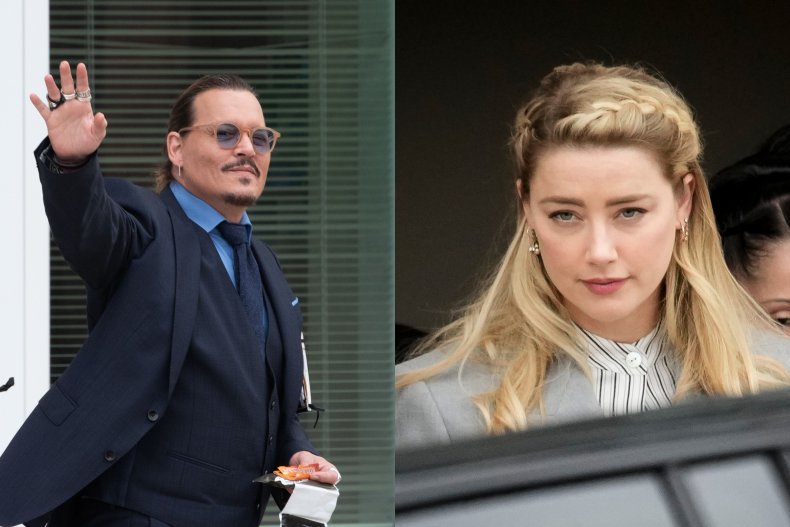 A Law&Crime Network correspondent explained on Twitter why Heard could be held accountable for the headline, despite not writing it. "There is an instruction about publishing the op-ed. It was tweeted by Amber Heard w/ a comment which the jury could find is an act of publishing," Angenette Levy wrote.
TikTok is now filled with self-proclaimed legal experts breaking down elements of the case for interested parties. One of those is @lawyerkatherinelizardo who, in a three-minute video, breaks down why the question asked is positive for Depp.
"If the sexual violence statement wasn't about Johnny Depp, then why did [Heard's team] present evidence of sexual violence that Johnny Depp allegedly committed against Amber Heard?" The TikToker summarized, "I think this jury question is favorable for Johnny Depp because we treated two statements, sexual violence and domestic abuse, there is stronger evidence that sexual violence was defamatory and false."
The jury are currently still deliberating and there is no set time when they may announce their verdict.