Florida Congresswoman and former Democratic National Committee Chair Debbie Wasserman Schultz told Newsweek that it's time for the Department of Homeland Security (DHS) to shut down the Glades County Detention Center in Moore Haven, Florida, which faces a piling list of abuse allegations.
Glades, which is operated by Immigration and Customs Enforcement (ICE), was the subject of an investigation by Scientific American that found migrants at the center were routinely exposed to chemicals with severe health effects, including reproductive damage. In addition to this, human rights groups obtained documentation detailing stories from individuals detained at the center who said they faced racist abuse and sexual harassment by the guards.
"There're just too many credible reports that people are not properly cared for there, and that's an understatement," Wasserman Schultz told Newsweek. "It's time to close this facility."
The allegations described in documentation obtained by the human rights organizations detail incidents of regular, dehumanizing abuse. One Black woman said officers called her slurs including "monkey," "low life," and "porky pig." A Somali man said multiple guards called him the N-word.
Those who came in contact with the chemicals reported coughing and feeling their "eyes burn." Women at the facility claimed that male guards would enter the bathrooms unannounced and watch them shower. Multiple men alleged being punched by guards.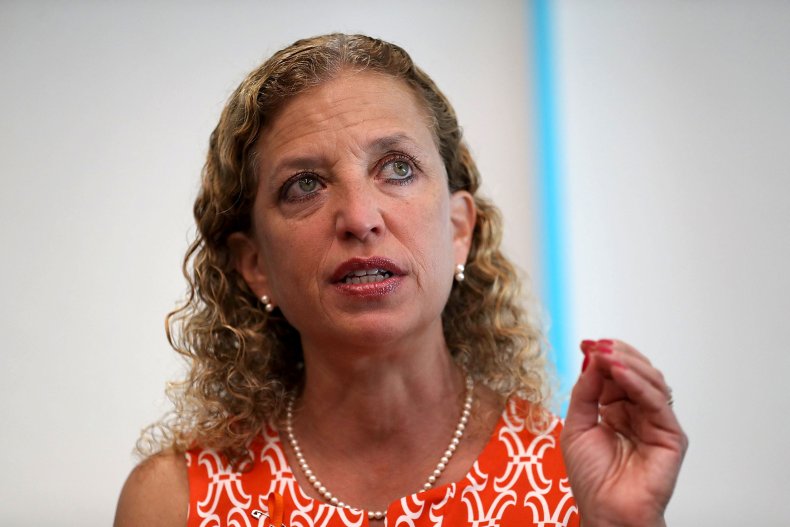 "It's a nightmare for people housed there, and the taxpayers are not getting a good deal with this facility that's already underutilized and known mainly for its abuse and substandard care," Wasserman Schultz told Newsweek. "Time is of the essence here, and it's really perfect timing for the administration to close this facility because their contract is coming due next month."
Wasserman Schultz and 16 other members of Congress penned a February 1 letter to DHS Secretary Alejandro Mayorkas asking that he ensure ICE does not renew its contract with the center once that deal expires in March.
In the letter, the lawmakers wrote that despite ICE paying the facility for 300 beds, it currently houses only about 30 occupants. The letter also noted that many of the transgressions have been allowed to occur under the Biden administration's watch. Of the 35 complaints issued since the pandemic began, 15 were filed under the current administration.
Newsweek contacted DHS regarding the center's status and received the following message:
"In May, Secretary Mayorkas issued a memo directing U.S. Immigration and Customs Enforcement to close two detention facilities, and ICE has been actively working with the DHS Office for Civil Rights and Civil Liberties, the DHS Office of the Inspector General, and the DHS Office of the Immigration Detention Ombudsman to ensure that detention facilities are held to the appropriate health and safety standards," a spokesperson said.
"Secretary Mayorkas continues to evaluate DHS detention policies and will be issuing additional immigration-related policy memos, including memos addressing immigration detention."
ICE referred Newsweek to DHS when asked for comment.