Deborah Birx Calls out Race Mistakes in Handling of Monkeypox Outbreak
Dr. Deborah Birx has said mistakes have been made in the response to the latest monkeypox outbreak. She told Newsweek racial issues emerged from the onset of the first cases in the U.K. in May: "There's a difference between black and brown and white skin. From the very beginning ... we shouldn't have been putting up pictures of just black and brown skin," she said.
Birx, who served as White House Coronavirus Response Coordinator in the Trump administration from 2020 to 2021, also said the U.S. Centers for Disease Control and Prevention (CDC) having to correct their own notification about monkeypox was problematic.
Monkeypox is a viral disease normally transmitted from animals to humans. Is is endemic to central and west Africa, where hundreds if not thousands of cases are recorded annually.
The latest outbreak is highly unusual, with over 2,100 monkeypox cases having now been recorded in 37 countries where it is not normally found, according to data from the CDC. Why this outbreak is happening now is unclear.
With the world still reeling from the COVID pandemic, Birx said that clarity is key in preventing the spread of monkeypox. It is also vital that the virus be made relatable in the context of populations.
"I think what's really important with COVID, and now [monkeypox] is to be crystal clear and keep repeating that crystal clarity. So I think every one of these [diseases] should be an opportunity to be very clear about what it is, to relate it to something that people understand," Birx said.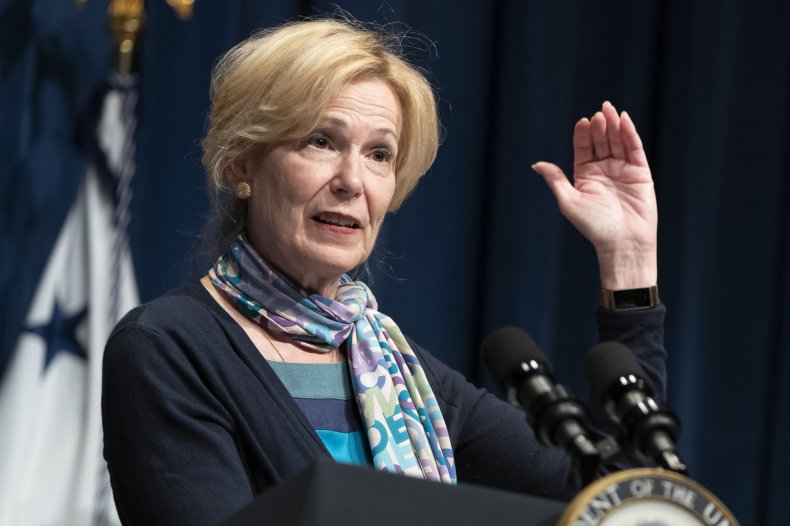 Birx said the imagery used to convey the symptoms of monkeypox—specifically the rash that normally appears after developing a fever—should have been considered in terms of the population it was being conveyed to.
Just over 76 percent of the U.S. population is white. Yet images circulate to show what lesions look like were mostly of black skin. This issue was highlighted by the Foreign Press Association, Africa, which condemned the use of photos of black people by U.K. and North American media outlets.
Birx said this failure should have been identified early on in the outbreak. "Historically, this virus has been in Sub Saharan Africa so we have knowledge of what it looks like on black skin, but on black skin as with many viral diseases, we miss that initial rash that can have a low grade redness to it," she said.
"That may not be seen, and so the CDC shouldn't have to be correcting their notifications, from the beginning. And this is the part that I keep having issues with—population health has to translate and adapt to your population."
The CDC sparked backlash for causing confusion in their monkeypox guidance relating to its transmission. It published guidance saying travelers should wear masks to prevent its spread, but then deleted this advice to avoid "confusion."
Birx said officials should be clear from the beginning when it comes to public health, especially as the virus may present differently in people with lighter skin.
"[We need to] be alert to this because we want to really find you, ensure that you get effective treatment, and make it about them about getting effective treatment, not about just spreading the virus," she said.
"I think that's where we made mistakes and continue to make mistakes. We need to talk about individual health and how that impacts population health."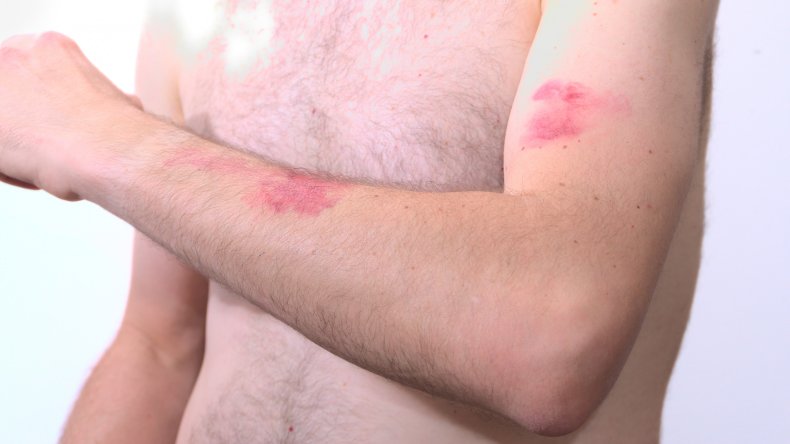 Birx also noted that Pox viruses are nothing new—unlike when COVID-19 first emerged.
The monkeypox virus is in the same family as the smallpox virus—a disease that has been eradicated since 1977. Although the two are not the same, the smallpox vaccinations can help prevent serious symptoms of monkeypox, although it is no longer widely available to the public.
Birx said that it is important to remember that it was smallpox that "allowed [scientists] to understand vaccinations" in the first place.
"We've done a lot of research on pox viruses," she said. "We also have drugs that we've developed against pox viruses and [we should] put this monkeypox into that context. People would have a frame of reference to not immediately be like: 'Oh my god, this is another infectious disease that I'm going to be really worried about.'"
"This is a virus we have significant experience with, because the nation has studied the pox virus for a very long time."
The World Health Organization recently announced its intent to change the name of monkeypox in order to avoid racial stigmatization and discrimination.
WHO director general Dr. Tedros Adhanom Ghebreyesus said it will be working with experts "from around the world" to find a more suitable alternative and that the new name would be announced "as soon as possible."
Commenting on the move, Birx said that transparency is key: "I always prefer if we call viruses by their families. You know, this is a pox virus.
"We just need to put it in the context of all the pox viruses. That's why from the beginning, we should use introductions as the ability to explain what it really is and what it really isn't.
"Knowledge is power. I found that battling pandemics around the globe. I find the more information you can give people, the more science and more data, even if it's early science and data, people understand that. And they would rather have that then you processing everything and giving them a bottom line, that causes confusion."